Dem House hopeful says she felt like after 9/11 terror following Trump's election: report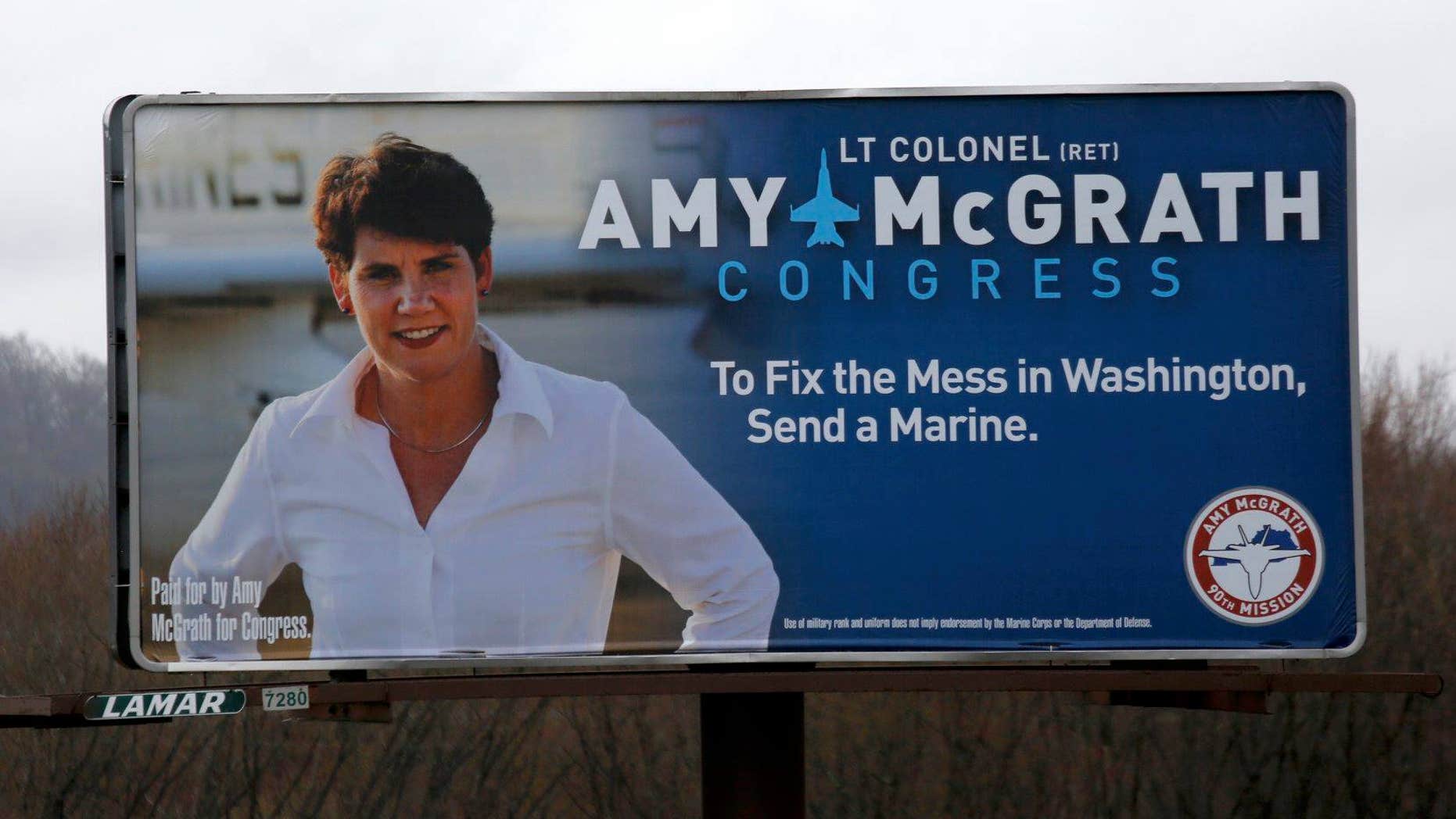 A Democratic U.S. House hopeful from Kentucky compared the election of President Donald Trump to the September 11, 2001 terror attacks.
Amy McGrath, a retired Marine fighter pilot who won last month's Democratic primary for the state's 6th Congressional District, was caught making the controversial remarks back in November 2017 during a "Meet the Candidates Series" event, the Washington Free Beacon reported.
"And then, of course, the results of the election, we have a new commander-in-chief. And that morning I woke up like somebody had sucker punched me. I mean, I felt like, 'what has just happened to my country?'" McGrath said in the recently revealed footage from the event. "The only feeling I can describe that's any close to it was the feeling I had after 9/11. What just happened, where are we going from here,' and it was that just sinking feeling of sadness, and I didn't know what to do."
The 9/11 terror attack was the deadliest attack on the U.S. soil in the country's history. Around 3,000 people died, including many officials from the Pentagon and first responders.
The Republicans quickly jumped on McGrath's remarks, calling her to apologize for the comments she made last year.
"In her own words, Amy McGrath woke up the morning after President Donald Trump's election feeling the same way she felt after a terrorist attack where 2,977 Americans were killed," NRCC press secretary Maddie Anderson told The Beacon.
"Her rhetoric is deeply insensitive, divisive, and disappointing. She should apologize immediately for saying that our President's election caused her to experience the same emotions as the families of 9/11 victims.
McGrath, who is heavily backed by the Democratic Congressional Campaign Committee's (DCCC) effort to flip Republican districts, will face incumbent Republican Rep. Andy Barr in the upcoming midterm elections. In 2016, Barr won the race by over 20 points against his Democratic challenger.