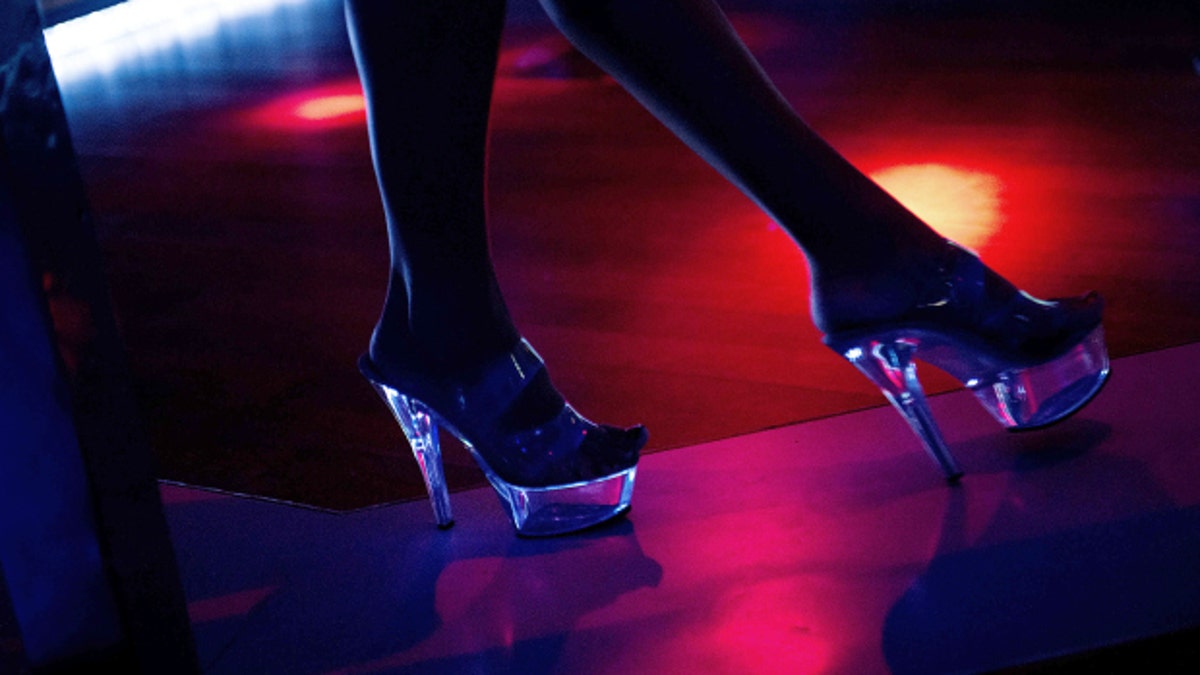 The Democrat nominee for the race to become Kansas' next governor was caught red-handed in the late 1990s getting a lap dance at a rowdy strip club during a police drug raid of the establishment.
The nominee, state Rep. Paul Davis, explains the awkward situation was just a case of him being "in the wrong place at the wrong time." Interestingly enough, the strip club he was "compromised" at was called "Secrets."
"When I was 26 years old, I was taken to a club by my boss – the club owner was one of our legal clients," Davis told Politico in a Saturday statement. "While we were in the building, the police showed up. I was never accused of having done anything wrong, but rather I was in the wrong place at the wrong time."
While not charged with any crime in the incident that took place Aug. 5, 1998, the police reports of the event do not paint a flattering portrait for a man trying to defeat Republican incumbent Sam Brownback.
Police found him "in a somewhat compromising position… in a back room of the club" — alone with a topless stripper wearing only a G-string. Davis was forced to the ground at gunpoint by police after they interrupted his lap dance. He kept to his "sitting position" the first time he was requested to hit the floor and had to be ordered a second time to lay on the ground before complying.
The police raided the club on a tip that methamphetamine was being dealt on club property. The police report indicated Davis had no prior knowledge of drug activities at "Secrets." Davis' client, the club owner, was charged with selling methamphetamine after the raid.
Davis currently has a slight lead over Brownback in the contentious gubernatorial race. He hit back at the current Kansas governor in his statement to Politico by pointing out allegations that associates of Brownback are under investigation by the FBI for involvement in an influence-pedaling scheme surrounding the governor's attempt to privatize the state's Medicare program.