Dem Arkansas Sen. Pryor invokes Ebola outbreak fears in new TV attack ad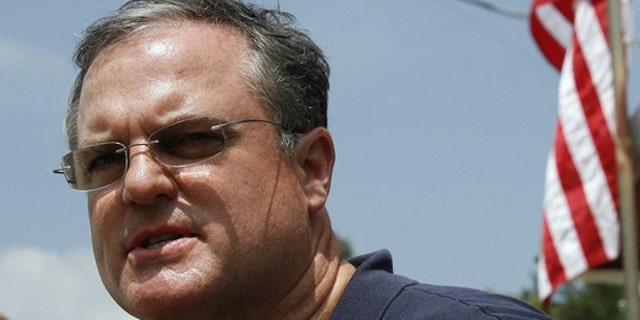 LITTLE ROCK, Ark. – Democratic Sen. Mark Pryor invoked the Ebola outbreak in a new television ad unveiled this week criticizing his Republican rival over a vote against medical disaster funding, injecting fears about the deadly disease into an already intense race.
The Arkansas senator's campaign has been running a new television spot that opens with TV news clips about the outbreak, which has killed more than 1,400 people in West Africa. Health officials say an outbreak in the U.S. is unlikely.
The spot criticizes Republican rival Tom Cotton, a freshman congressman from south Arkansas, for a vote last year against legislation reauthorizing pandemic response programs.
"Tom Cotton voted against preparing America for pandemics like Ebola," a narrator says in the ad before another voice adds, "Congressman Cotton voted to cut billions from our nation's medical disaster and emergency programs."
Pryor's campaign would not say how much it's spending to run the ad or where it's running the 30-second spot, which it said began airing over the weekend. It's part of an escalating ad fight between the two candidates and outside groups in a race that could determine which party controls the Senate. Combined, the candidates and groups have spent more than $19.7 million on the race, according to the nonprofit Sunlight Foundation.
Cotton spokesman David Ray ridiculed the spot and said it ignores a vote the congressman cast in favor of a later version of the legislation.
"Senator Pryor's desperation is comical," Ray said in a statement released by the campaign. "In Senator Pryor's world, he doesn't have to take responsibility for rubber-stamping the Obama agenda over 90 percent of the time, but wants Arkansans to believe Tom Cotton is responsible for everything from Ebola to crabgrass and male-pattern baldness."
Pryor's campaign defended the spot and accused Cotton of trying to make light of the issue.
Janine Parry, a political science professor at the University of Arkansas, said the ad is "pretty alarmist."
"There's no getting around it, almost cartoonish in its insistence of tying a candidate for political office to global misfortune," Parry said.
She said it fits in with the general theme Pryor has been using to cast Cotton as extreme by citing his votes against government programs.
The spot also criticizes Cotton's vote against pediatrician training at children's hospitals, which has been the focus of two ads that are part of a $3.6 million ad buy by the Democratic Senatorial Campaign Committee. Pryor on Tuesday appeared outside Arkansas Children's Hospital to emphasize his criticism of Cotton.
Republicans need a net gain of six seats to win a majority in the Senate, and have said Arkansas is key to that fight. Pryor is the only Democrat in the state's congressional delegation.