Deal to Extend All Tax Cuts, Jobless Aid Near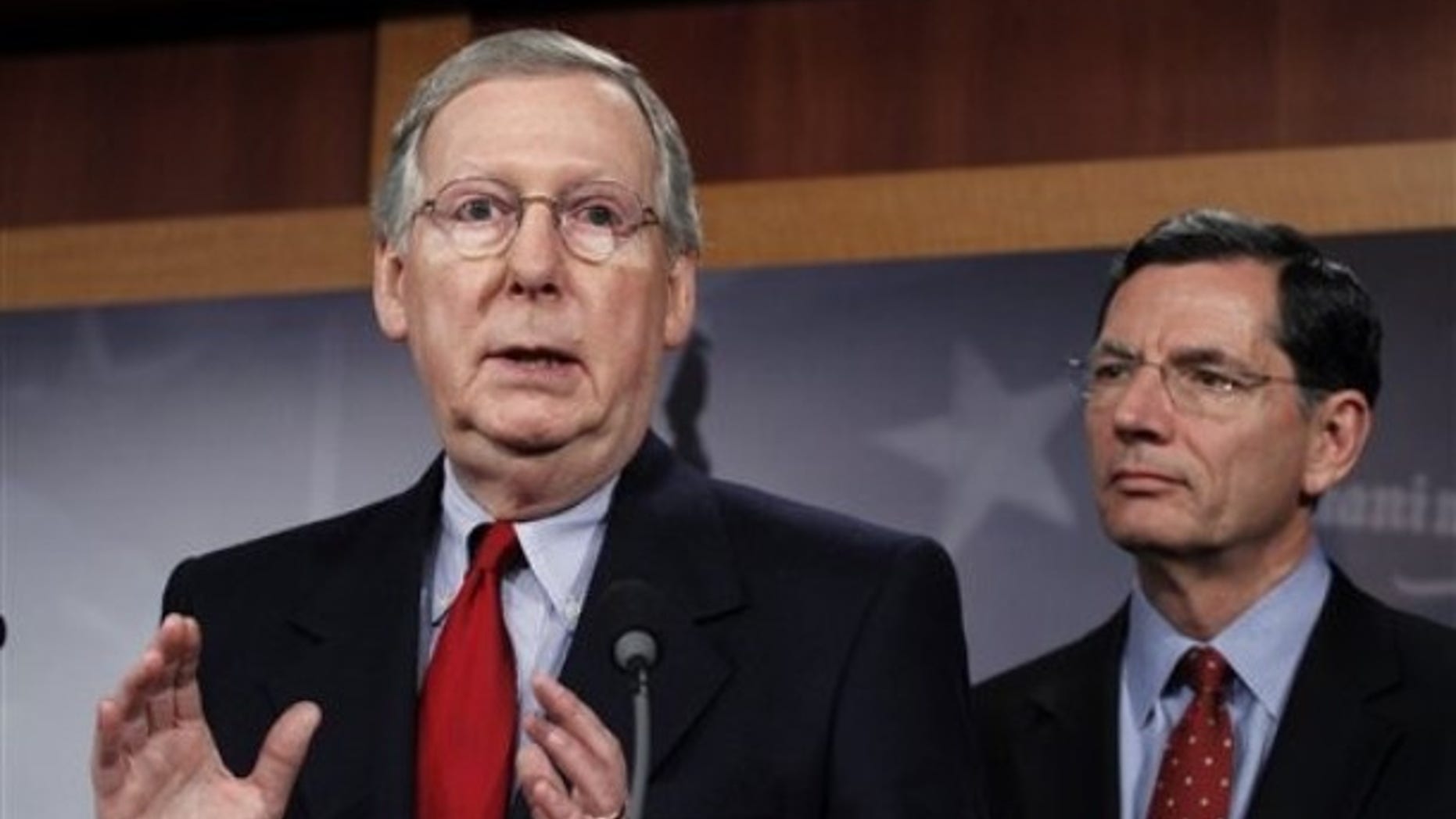 WASHINGTON—White House officials and congressional Republicans are closing in on a deal that would extend current income-tax rates for all Americans as well as a benefits program for the long-term unemployed, staving off tax increases for middle-class and wealthy taxpayers alike that are set to take effect after this year.
Leaders of both parties appeared optimistic over the weekend about reaching an agreement on a broad tax package by midweek, following the failure of two Democratic-sponsored tax measures in a rare Saturday session of the Senate. Those measures would have extended current tax rates for all except high earners. Failure of the proposals paved the way for the two parties to continue negotiating toward a package that could gain enough votes to pass.
The economic and political stakes are considerable, because without a compromise, the tax rates signed into law by former President George W. Bush will go up for virtually every U.S. taxpayer on Jan. 1. If a compromise passes before then, it would mark a rare bipartisan accomplishment for President Barack Obama and the congressional GOP leadership, who have found little common ground over the past two years. But it would also come at a cost for Obama, who risks alienating members of his own party who have resisted extending the cuts and liberal supporters as he begins his likely 2012 re-election run.
Even now, House Democrats, unhappy with concessions the White House seems prepared to make, present a potential hurdle to the gathering bipartisan consensus in the Senate.
To avert a revolt, Vice President Joe Biden met with House Speaker Nancy Pelosi, Democratic Leader Steny Hoyer and Rep. Chris Van Hollen (D., Md.), a negotiator for the party in bipartisan tax talks, for about two hours at the vice president's residence Saturday night.
According to an aide briefed on the meeting with Biden, the vice president and other administration officials laid out options for compromise on the tax bill, but no agreement was sought or achieved.
Separately, Obama met with Pelosi and Senate Majority Leader Harry Reid on Saturday after the Senate votes. The president let the leaders know he was open to a compromise on taxes if it included extensions of jobless benefits and temporary breaks benefiting middle-class families. On Sunday, Obama again spoke to Reid by telephone to discuss the tax deal, a Reid aide said.
Republicans on Sunday seemed open to one of Obama's priorities—extending a program of enhanced benefits for the long-term unemployed, which has lapsed. "I think we will extend unemployment compensation," Senate Republican Leader Mitch McConnell of Kentucky said Sunday on NBC's "Meet the Press." He said discussions were under way on whether to pay for the extension or to add the cost to the deficit.