DC stands down on strict gun law, easing path to get concealed-carry permits in capital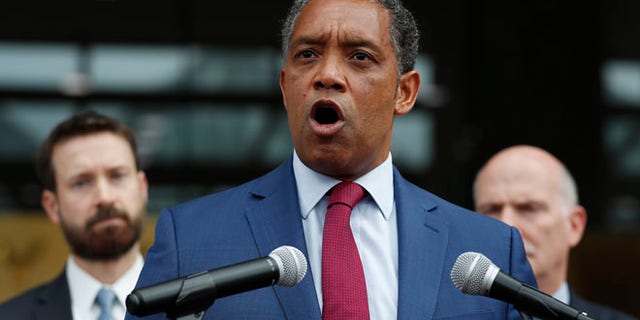 District of Columbia officials announced Thursday they will not appeal a federal court ruling that struck down parts of the city's restrictive gun laws, a move that paves the way for more gun owners to obtain concealed carry permits.
In June, a federal appeals court ruled against a D.C. law that requires people to have a "good reason to fear injury" in order to carry a handgun, saying it infringes on residents' Second Amendment rights. Because of the stringent requirement, only about 120 people currently have a permit to carry a concealed handgun in the city.
The city's attorney general said the decision not to appeal the ruling was a strategic one. He worries if the city were to appeal to the Supreme Court and lose, it would affect similar gun regulations elsewhere including in Maryland, New Jersey and New York.
"I continue to believe the District's `good reason' requirement is a common-sense, and constitutional, gun regulation," District of Columbia Attorney General Karl A. Racine said in a statement. "However, we must reckon with the fact that an adverse decision by the Supreme Court could have wide-ranging negative effects not just on District residents, but on the country as a whole."
The attorney general acknowledged receiving several phone calls from elected and unelected officials in other jurisdictions worried about the effect of such a ruling against the city. But Racine said the decision was ultimately made in his city's best interest.
The announcement comes as gun control is being discussed by politicians in the wake of the shooting massacre in Las Vegas, where 59 people were killed and more than 500 injured on Sunday.
NRA CALLS FOR ATF REVIEW OF BUMP STOCKS, NEW REGULATIONS AFTER LAS VEGAS SHOOTING
While Republicans oppose the kinds of sweeping actions Democrats want, some GOP lawmakers are opening the door to cracking down on "bump stocks," devices apparently used by the shooter.
The Associated Press contributed to this report.