Daschle Withdraws Nomination for Health and Human Services Secretary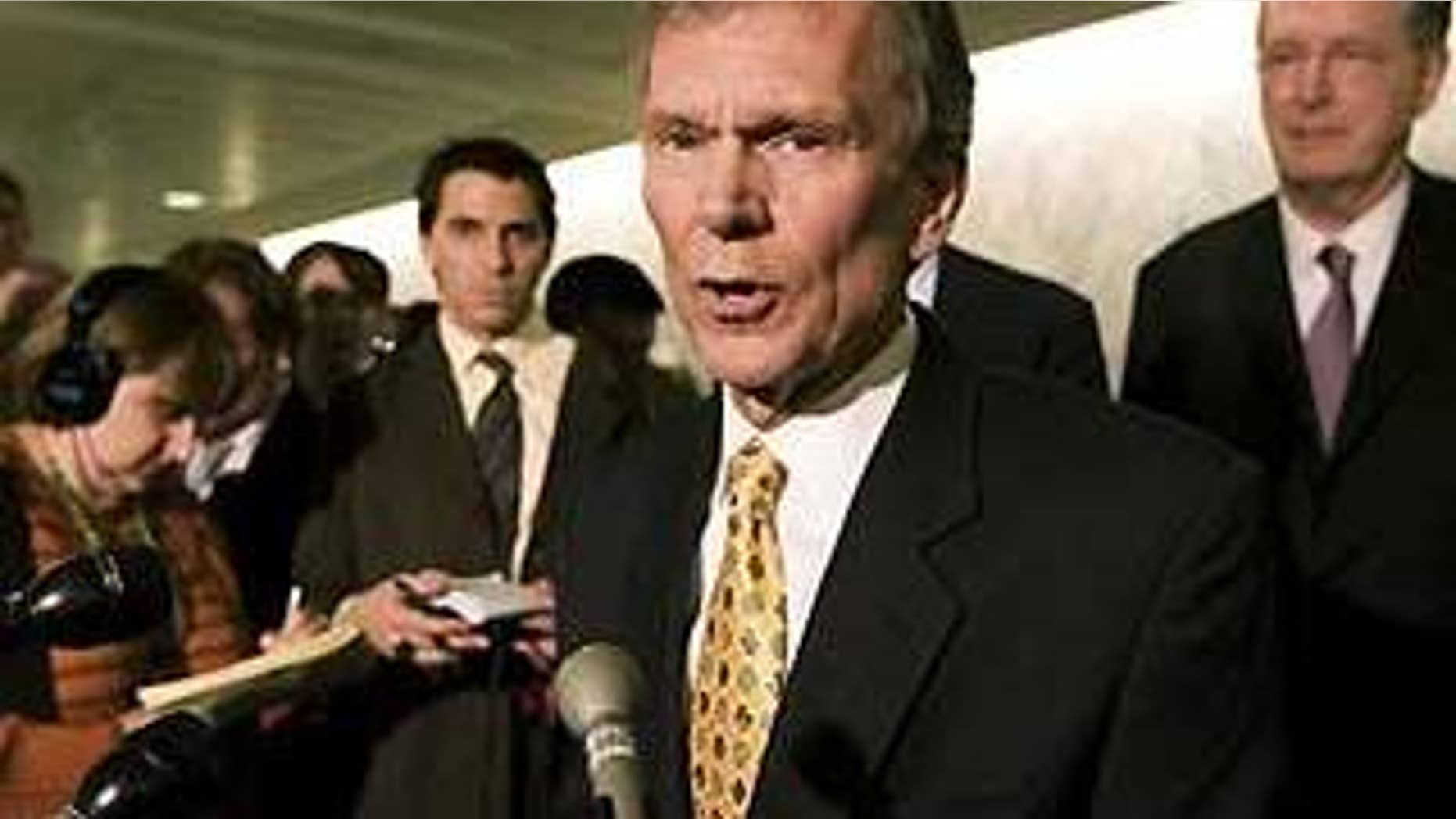 Tom Daschle withdrew his nomination for health and human services secretary Tuesday, after fielding mounting criticism over his failure to pay more than $130,000 in taxes.
The move marked a stunning turnaround from the day before, when Daschle mounted a campaign to retain allies on Capitol Hill and President Obama told reporters he "absolutely" stands by the former South Dakota senator.
But the president accepted Daschle's withdrawal with "sadness and regret" Tuesday morning, according to a White House statement.
"Tom made a mistake, which he has openly acknowledged. He has not excused it, nor do I," Obama said. He added that the "mistake" should not diminish the "many contributions" Daschle has made to the country.
Watch FOX News' Chris Wallace interview President Obama on Special Report with Bret Baier at 6 p.m. ET. 
White House press secretary Robert Gibbs said Tuesday that the move was Daschle's decision, and that the president still has confidence in the vetting process.
It was unclear whether Daschle, with his deep network of ties in the Senate stemming in part from his time as majority leader, would have been able to weather the criticism over his tax problems in confirmation. Sources told FOX News that concern was growing that even if Daschle was confirmed his tax lapses would detract from the drive for health care reform.
Daschle said in a statement that his presence would have complicated that effort.
"If 30 years of exposure to the challenges inherent in our system has taught me anything, it has taught me that this work will require a leader who can operate with the full faith of Congress and the American people, and without distraction," Daschle said. "Right now, I am not that leader, and will not be a distraction."
Daschle had also been tapped to be Obama's health czar but he apparently will not be taking on that role either.
"I will not be the architect of America's health system reform, but I remain one of its more fervent supporters," Daschle said.
Daschle was one of Obama's earliest supporters on the campaign trail.
Senators were reluctant to state publicly any opposition to Daschle's nomination in recent days. But that started to crack Tuesday morning, as Republican Sen. Jim DeMint called for Obama to withdraw the nomination -- becoming the first senator to say that the former majority leader's tax problems are disqualifying.
DeMint told FOX News that Daschle's failure to pay $134,000 in federal taxes reflects a "problem with integrity" that the government cannot afford to tolerate. DeMint spoke out against Daschle as a number of prominent newspapers, including The New York Times, called for the South Dakota Democrat to drop his bid.
Daschle has since paid $146,000 in back payments and interest, and apologized on Monday for what he called income tax errors.
Lawmakers on Tuesday expressed surprise at Daschle's decision to withdraw.
"I'm too emotionally upset to answer," said Sen. Tom Harkin, D-Iowa, when asked for his reaction.
"I think he would have been confirmed," said Senate Finance Committee Chairman Max Baucus, D-Mont., the man charged with navigating Daschle's nomination through the Senate. "I'm surprised."
Illinois Democratic Sen. Dick Durbin said Daschle did the "honorable thing" by preventing an "arduous political struggle."
"It's just the kind of class move you'd expect from a person like Tom Daschle," Durbin said.
Republican Sen. John Ensign said Daschle saved Obama from "being embarrassed" by stepping aside.
The New York Times, in its editorial, complained that Timothy Geithner was already confirmed as treasury secretary despite his tax problems.
"It would send a terrible message to the public if we ignore the failure of yet another high-level nominee to comply with the tax laws," the Times wrote.
Several other newspapers, including the Chicago Tribune, Philadelphia Inquirer, Boston Globe and Pittsburgh Post-Gazette, also called for Daschle to withdraw. Some officials expressed other concerns about Daschle. Politico.com reported Tuesday, for instance, that Daschle was pushing the businessman who supplied him with a free car and driver -- much of the source of his tax woes -- for a job in the Obama administration.
Daschle was also drawing ridicule for an unearthed1986 campaign ad that showed the former senator driving an old, beat-up Pontiac to work -- to stress his distance from the world of "BMW's and limos" in Washington. "Maybe he's sentimental, or just cheap. Whatever the case isn't it too bad the rest of Washington doesn't understand a penny saved is a penny earned?" the narrator in the ad says.
Daschle is not the only high-profile nominee to withdraw his name. Bill Richardson withdrew his nomination for commerce secretary amid an ethics investigation in New Mexico.
Obama's pick to be the White House's first performance officer, Nancy Killefer, also withdrew her nomination on Tuesday because of her own tax liabilities, namely a $946 tax lien imposed by the D.C. government for failure to pay $298 in unemployment compensation tax on household help.
Noting the importance of the post, Killefer wrote in her withdrawal letter to the president that "my personal tax issue of D.C. unemployment tax could be used to create exactly the kind of distraction and delay those duties must avoid."
FOX News' Major Garrett, Trish Turner and Chad Pergram contributed to this report.