Darren Soto becomes 1st Puerto Rican to represent Florida in U.S. Congress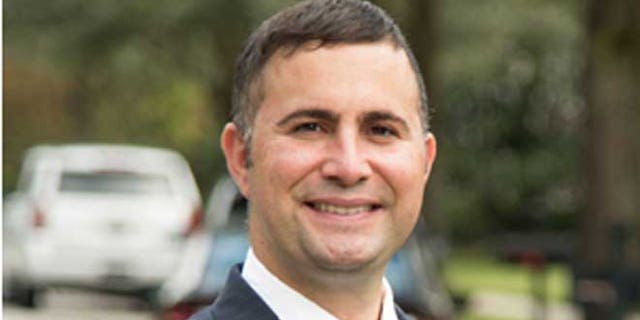 NEWYou can now listen to Fox News articles!
Darren Soto will become the first Puerto Rican to represent Florida in the U.S. Congress after claiming victory Tuesday night over Republican Wayne Liebnitzky.
Soto will represent the state's Democratic-leaning 9th Congressional District, which represents parts of Orlando as well as Kissimmee and St. Cloud, and has seen a large influx of people settle there from Puerto Rico in recent years.
He defeated Liebnitzky by a 57 to 43 percent margin, with 94 percent of the votes tallied.
Soto defeated fellow Democrats Susannah Randolph, Dena Grayson, and Valleri Crabtree with more than 36 percent of the votes during an August primary election.
"I'm also so proud, con mucho orgullo, (with a lot of pride) that we are continuing on a historic run, one that represents the culmination of over a million Puerto Riqueños and millions of Hispanics here in Central Florida and beyond to be the first Puerto Rican elected from Florida and first Hispanic elected from central Florida," Soto said after the primary win.
Soto, the son of a computer worker and hairdresser who left Puerto Rico in 1996 for the U.S. mainland, is a lawyer. His win is more than a personal milestone for the New Jersey-born transplant who served in the state House of Representatives and now is in the state Senate. It is a milestone for Central Florida's increasingly influential Puerto Rican community, which has ballooned in recent years as Puerto Rico's economy has suffered a crisis, with unemployment topping 12 percent. Puerto Ricans in Florida number about 1 million, with about 1,000 a month settling in the state.
"It's been a long time coming," Soto told Fox News Latino recently. "We finally get representation in our nation's capital."
Soto will join several other Puerto Ricans in Congress, including Illinois Congressman Luis Gutierréz, a Democrat, and Idaho Congressman Raúl Labrador, a Republican.
Soto has said he plans to be a persistent advocate for funding to combat the Zika virus, bringing high-tech jobs to the district and improving access to quality education, among other things.
Soto also has said he would approach immigration in Congress "from a moral point of view."
The Republican Liebnitzky won the August primary against Wanda Rentas with more than 67 percent of the votes.
Alan Grayson, who held the seat since 2012, decided to not seek re-election in order to run for the U.S. Senate.
Like us on Facebook
Follow us on Twitter & Instagram