Daniel Hernandez Talks About Life after the Gabrielle Giffords Shooting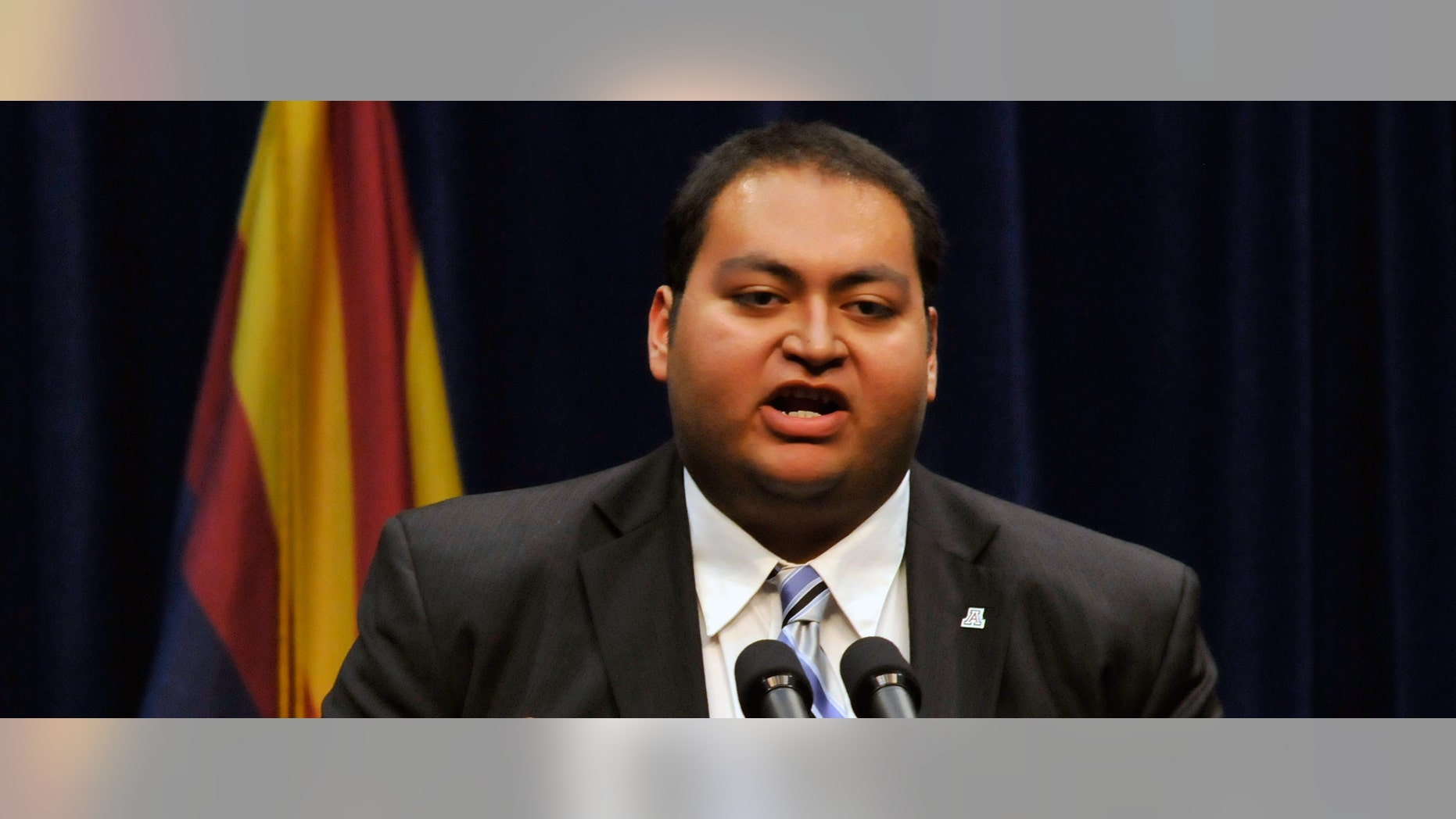 Dayton, Ohio – It has only been a year and half since Daniel Hernández helped save the life of former Arizona Rep. Gabrielle Giffords following a deadly shooting spree at a suburban grocery store.
But it seems like a much longer time to the 22-year old college student.

Since the shooting, Hernández has met with President Barack Obama, won his first political campaign in a local school board election and still had time to work toward his bachelor's degree in political science at the University of Arizona.

"It's been a very interesting year trying to finish up my school, going and sitting on the board of the school district and now working in politics," Hernández said in an interview with Fox News Latino before a giving a talk in Dayton. "I'm wearing many hats, but staying busy and enjoying every minute of it."

With Arizona's controversial SB1070 immigration law being discussed in the Supreme Court and the uproar surrounding it making national headlines, Hernández has also spent time defending his home state.

"We're in a really difficult position in Arizona because our governor and our legislature are enacting these laws that have not necessarily been friendly to the Latino community," Hernández said. "Arizona has been seen and largely identified around the country as a state that is not very friendly to people who want to come in. And one of the things we need to do in Arizona is change that image."

Hernández argued that the governor and the state legislature made a law that does not accurately reflect the state's attitude toward immigration. Attitudes in Arizona to the law differ greatly, with many in the law enforcement community supporting it while business owners and farmers saying that the law has hurt their business.

"The economic impact is increasing every day and every week. Groups that were considering us as an option are pulling out of Tucson and other Arizona cities," said Richard Brooks, director of sales and marketing for the Westin La Paloma hotel in Tucson to HotelNewsNow.com.
Despite his own opposition to the law, as a member of the Sunnyside Unified School District in Tucson, Hernández now sees his role as focused solely on making sure that the students in his school district are educated.

"While a lot of things are connected, it's not my place to talk about immigration policy while I'm trying to focus on education policy," he said. "Until we have a new state legislature, and we will soon because the 2012 elections are right around the corner, we won't be able to get anything done with this legislature."

Between politics and school Hernández's plate is full, but when he returns to Arziona he only has one plan for the future.
"Graduate," he said. "I graduate in two weeks and am working through the election day, so this is probably the last day I will be out of Arizona from now until November 6."
Follow Andrew O'Reilly on Twitter: @aoreilly84
Follow us on twitter.com/foxnewslatino
Like us at facebook.com/foxnewslatino