D.C.'s bikes-for-tykes may shortchange charter school kids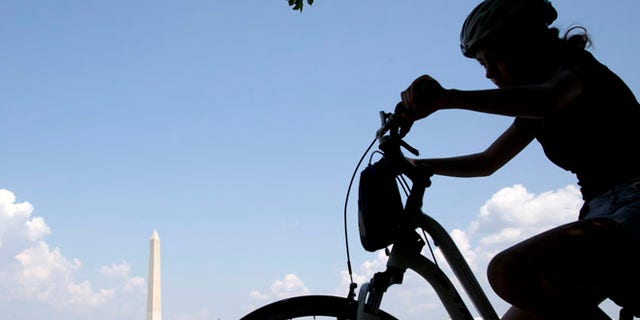 WASHINGTON – Education reformers in the nation's capital are already suing the District for shortchanging kids in charter schools. And as that case moves through the courts, there's new evidence to support the complaint – evidence rolling in on two wheels.
With the help of the district's transportation department, the D.C. school district will spend an estimated $350,000 this year to make sure every second grader in a traditional public school knows how to ride a bike.
"The bikes were acquired by the Department of Transportation – a benefit that certainly is not being shared with thousands of second graders served by D.C. public charter schools," said Irene Holtzman, executive director of Friends of Choice in Urban Schools.
The reformers' pending lawsuit alleges charter schools receive $1,600 to $2,600 less per pupil than traditional public school students, a violation of the district's School Reform Act of 1995. But most of that difference doesn't show up in official numbers. That's because, as a 2013 city-commissioned study found, traditional schools often receive supplemental funding from other government agencies.
In the case of the new bikes program, the District Department of Transportation bought a quarter of the bikes and helmets, about 300 in all, for $59,370. The agency has also agreed to buy so-called balance bikes for all district preschoolers while the school district will buy another 300 bikes and helmets. In all, DCPS will have enough bikes for half of the district's second graders to use in the fall and spring.
The bikes are part of Cornerstone, a District initiative aimed at closing the achievement gap between white and minority students in traditional public schools.
Click for more from Watchdog.org.