Cruz calls on White House to release Pentagon report on Russian missile violation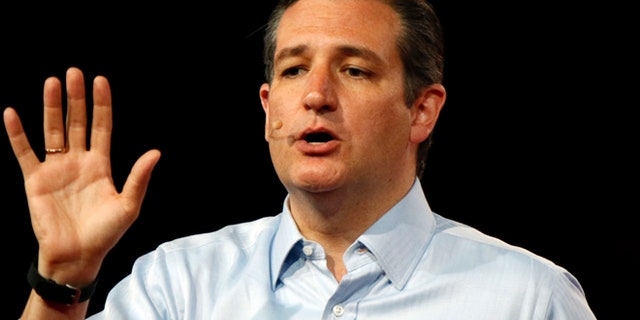 NEWYou can now listen to Fox News articles!
The White House should immediately provide Congress with a Pentagon report assessing the risks to U.S. security posed by Russia's violation of an intermediate-range missile treaty, according to Sen. Ted Cruz (R., Texas).
"I am deeply concerned that the Obama administration has been withholding information it is obligated to provide to Congress to protect what it considers to be the president's 'legacy achievements'—such as New START and the recent nuclear deal with Iran," Cruz, a member of the Senate Armed Services Committee, told the Washington Free Beacon.
The senator, a Republican presidential candidate, wrote to President Obama on Friday requesting that he release a classified report produced by the office of the chairman of the Joint Chiefs, Gen. Martin Dempsey, on Moscow's breach of the 1987 Intermediate-Range Nuclear Forces (INF) Treaty.
"I request that you lift your embargo on this report immediately," he stated, asking for a response no later than Sept. 1.
The Free Beacon first reported Aug. 11 that the White House is blocking the report that is said to outline possible U.S. responses to the INF treaty violation.
The State Department publicly confirmed the treaty violation last year in an annual compliance report. Details of the violation have not been made public although U.S. officials say that it involves testing of a cruise missile called the R-500.
Click for more from The Washington Free Beacon.