Critics Decry Decision to Halt Deportations of Haitian Illegal Immigrants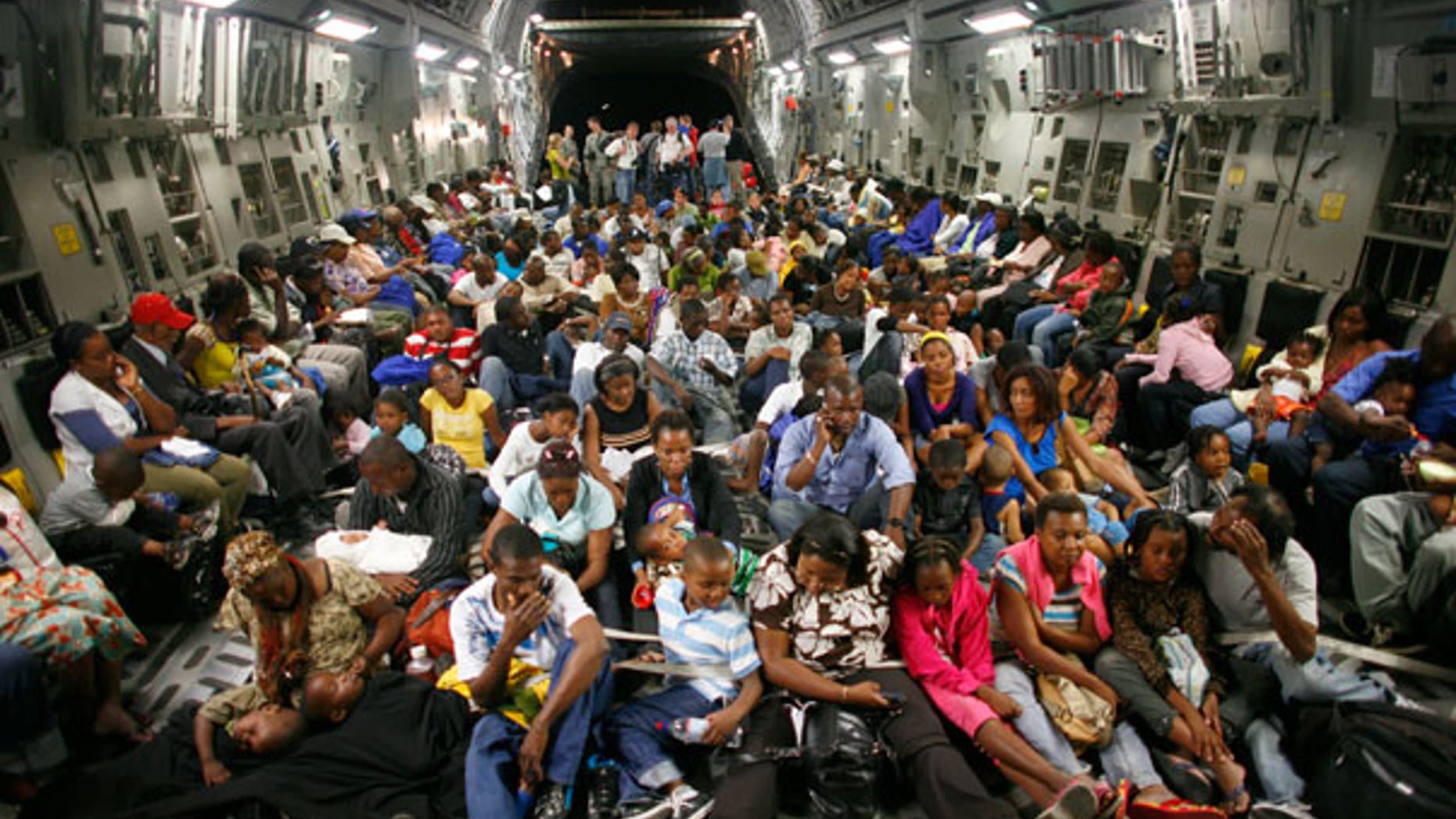 The Obama administration's decision to allow illegal immigrants from Haiti to stay in the United States following the devastating earthquake in their home country has prompted complaints among some immigration policy critics that the temporary "timeout" will become permanent.
Not all of the critics are opposed to the decision to grant what's called "temporary protected status" to Haitians. Some said the 7.0 magnitude earthquake in Haiti is just the kind of crisis that temporary protected status was designed to address.
But immigration watchdog groups are concerned that the 18-month window will be extended, as it often is for immigrants from other countries. Those from Sudan, Somalia, Nicaragua, Honduras and El Salvador all have the TPS designation.
In this case, the administration is allowing any Haitian who was in the United States illegally before the earthquake to continue living and working in the country for another 18 months.
"This is why TPS was created," said Roy Beck, executive director of NumbersUSA. "The problem is we have (had) three straight presidents who made a mockery of TPS. They turned it into PPS -- it's a permanent protected status."
"It's a necessary tool, but as currently structured it functions as a permanent amnesty for anyone 'lucky' enough to come from a country that suffers a natural (or even man-made) disaster," Center for Immigration Studies director Mark Krikorian wrote on his organization's Web site.
Other critics said the administration should not have granted the status in the first place.
"According to past history, they will never be deported," said William Gheen, president of the Americans for Legal Immigration PAC.
He said the administration should have delayed deportations for a month or two while the most intensive recovery efforts are underway, or sent illegal immigrants up for deportation to a part of Haiti not affected by the earthquake.
There are about 30,000 Haitians slated for deportation from the United States. Homeland Security Secretary Janet Napolitano said between 100,000 and 200,000 Haitians are believed to be in the United States illegally.
Though illegal Haitian immigrants have repeatedly been denied temporary protected status despite a string of natural disasters, persistent poverty and political unrest at home, Napolitano said last week's catastrophic earthquake justifies the designation this time.
"In a way, it's sort of a timeout for Haitians in the United States who can begin to work, can get authorization to work and have some resources then to send back to Haiti themselves -- which is also a form of indirect economic relief," she said, adding that it would give Haiti time to get "back on its feet."
Some lawmakers applauded the decision.
"This is the right thing to do. Haitian immigrants already in the U.S. will not only be able to make money to support themselves, but also to send remittances to their suffering families back in Haiti," Sen. Bill Nelson, D-Fla., said in a written statement.
But Rep. Steve King, R-Iowa, said Haitian immigrants in the United States should provide a more direct form of relief.
"This sounds to me like open borders advocates exercising the Rahm Emanuel axiom: 'Never let a crisis go to waste.' Illegal immigrants from Haiti have no reason to fear deportation, but if they are deported, Haiti is in great need of relief workers and many of them could be a big help to their fellow Haitians," King said in a written statement.