Court's Redistricting Map for Texas Could Favor Democrats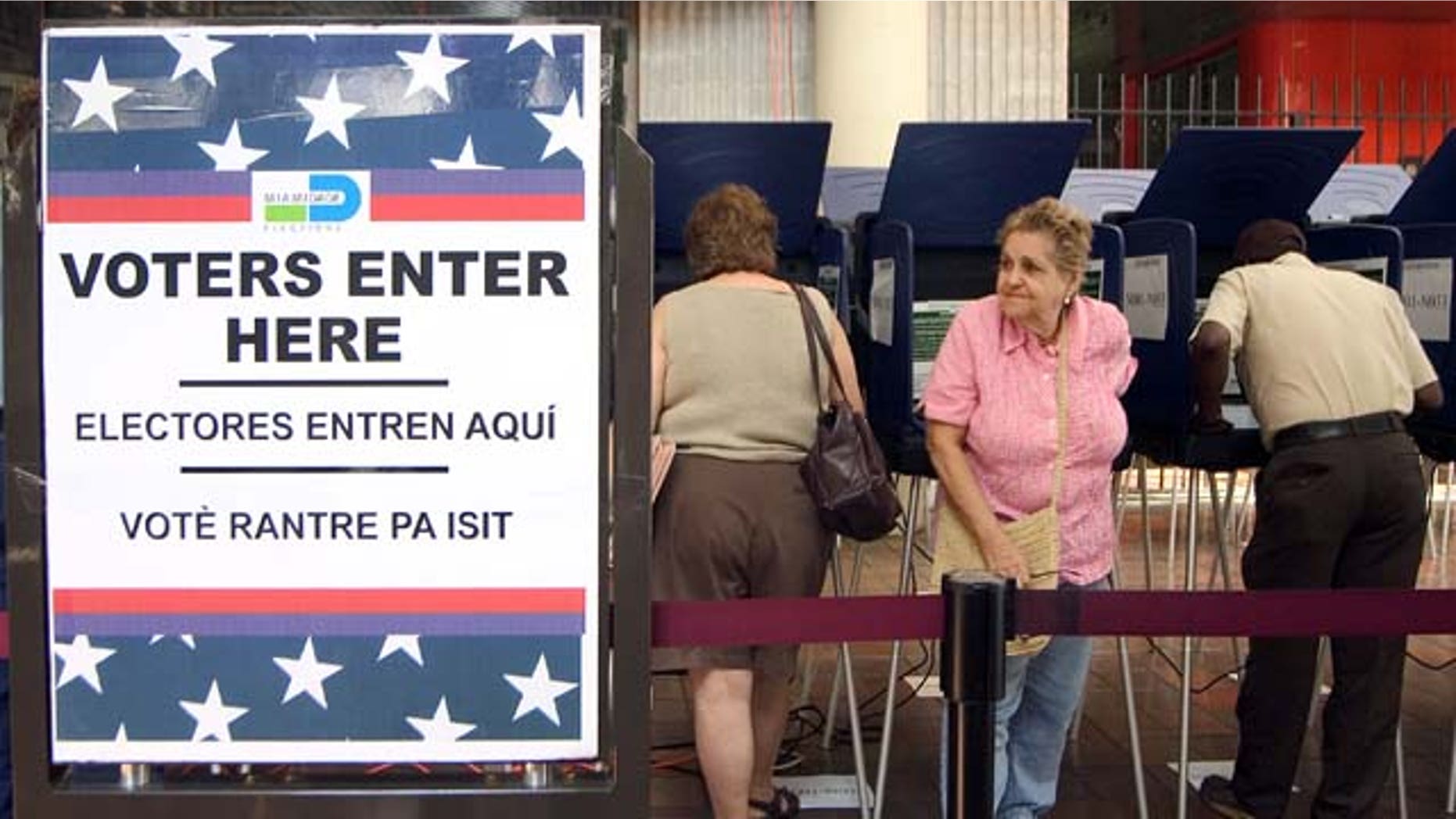 In a move that aims to protect minority voting power, a federal court on Wednesday issued a proposed interim map for Texas congressional districts ahead of the 2012 election.
Some observers believe the interim map can benefit Democrats,improving their chances of winning additional seats.
The court-drawn maps will remain in place until there is a resolution to two parallel legal fights over redistricting maps drawn by the Legislature.
Minority groups have sued the state claiming that the political maps drawn by GOP lawmakers do not reflect the growth in the state's Hispanic and black population.
In a separate case in Washington, a federal court refused to approve maps without a trial, agreeing with the Department of Justice that there was sufficient evidence to question whether it hurt minority representation.
Texas, among other states with a history of racial discrimination, can't implement the maps or other changes to voting practices without federal approval under the Voting Rights Act. No federal approval and looming deadlines for county election officials made it necessary for the San Antonio court to issue their own plans that could be implemented immediately.
In the most obvious advantage for Democrats, the court's map divides Travis County, which includes Austin, into three congressional districts rather than five. The Legislature's map pitted incumbent U.S. Rep. Lloyd Doggett, a Democrat, against a Democratic challenger from San Antonio. The court drawn map gives Austin and San Antonio separate districts that do not overlap.
The congressional map is one of three maps being challenged, along with maps for the Texas House and Texas Senate. Interim proposals for those legislative districts were released by the San Antonio court last week. Texas Attorney General Greg Abbott has said he is considering appealing the court-drawn maps to the U.S. Supreme Court.
Lawmakers redraw districts every 10 years to reflect changes in census data. Texas is adding four additional congressional seats in 2012, a reflection of the state's rapid population growth. Experts say three of those new seats would have gone to Republicans under the legislative map. Republican leaders said those districts were drawn to benefit their party, not hurt minority voters.
When drawing the interim map, the court gave priority to ensuring that minority voting strength was protected in the 2012 election.
That gives Democrats a greater chance of winning more of the new congressional seats. It also helps Democrats' national efforts to gain 25 seats and win back the House.
More than 87 percent of the population growth in Texas since 2000 has been among minorities. In 2010, whites in Texas dropped to less than 50 percent of the population, but they still make up the vast majority of election officials.
This is based on a story by The Associated Press.
Follow us on twitter.com/foxnewslatino
Like us at facebook.com/foxnewslatino