Court Ruling on Ashcroft Could Raise Hurdles for Suing Bush Administration Officials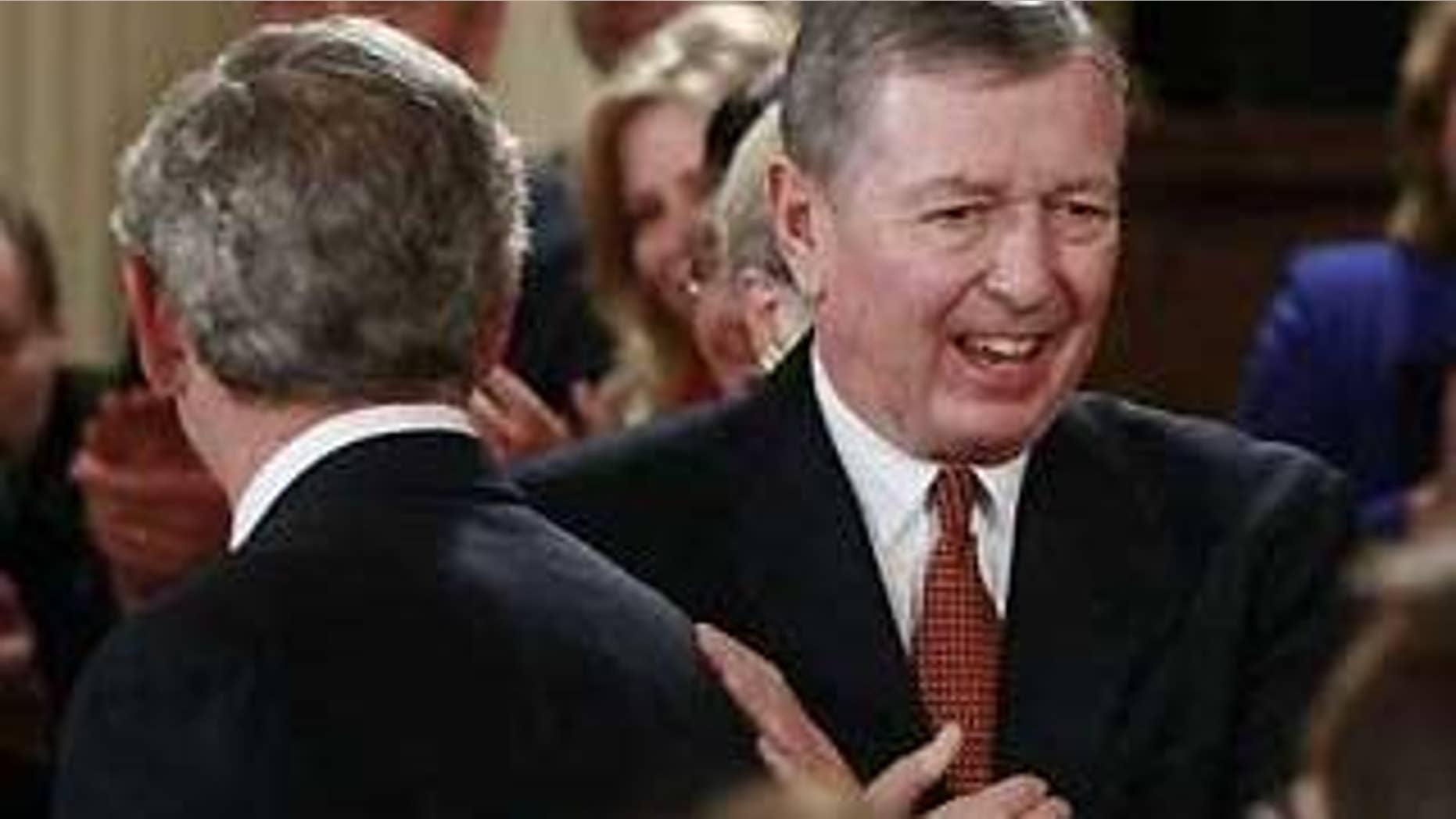 Going after the Bush administration just got harder.
The Supreme Court, in a 5-4 decision, ruled Monday that several high-ranking government officials, including former Attorney General John Ashcroft and FBI Director Robert Mueller, cannot be sued for alleged abuse in the wake of the Sept. 11, 2001, attacks. The decision could put a damper on attempts to sue Bush-era officials for their involvement in anti-terror programs that critics say trampled on the rights of detainees.
The Court's ruling against Javaid Iqbal -- a Pakistani who filed suit against Ashcroft and Mueller claiming they were responsible for his arrest and mistreatment after Sept. 11 -- affirmed the high burden of proof required to bring such a case and upheld long-standing immunity protections given to government officers for their official duties.
The decision upheld that government officials generally are liable only for their own misconduct, and not the misconduct of their subordinates. This could have wide-ranging implications for other cases against Bush administration officials.
"It's just reiterated long-standing precedent on what it takes to (hold) the government itself responsible," said John Eastman, dean of the Chapman University School of Law. "There are certain criteria."
In other words, the decision affirmed that the government is not like a company. It can't be held accountable for the actions of its employees in the same way a big corporation can.
This spells trouble for other civil actions against the Bush administration -- be they cases that are currently stuck in court or cases that groups threaten to file in the future. Eastman said lawyers, for instance, are "waiting in the wings" to file suits on behalf of Guantanamo detainees. Plus there's the ever-present threat of lawsuits against the authors of the so-called "torture memos" and other administration officials, in retaliation for the enhanced interrogation techniques used under their watch and with their blessing.
One of the memo authors, John Yoo, is named in a suit filed by Jose Padilla, an American held as an enemy combatant for more than three years who blamed Yoo for his harsh interrogation. He also filed a similar suit against a slew of officials, including Ashcroft, former Defense Secretary Donald Rumsfeld and current Defense Secretary Robert Gates.
"My guess is the (Padilla) case should be dismissed on Justice Kennedy's opinion," Eastman said. Justice Anthony Kennedy wrote Monday's opinion and was joined by the court's conservative justices.
"If there's any liability at all for these allegations of mistreatment, it's the prison official on the ground that can be held liable. And to go beyond that is going to take much more certainty in the pleadings."
Bruce Fein, a constitutional lawyer and former official in the Justice Department's Office of Legal Policy, said he's not sure whether DOJ lawyers like Yoo would be aided by Monday's decision, but he said top officials who can distance themselves from the actions of their subordinates would be.
The Court ruling stated that "each government official, his or her title notwithstanding, is only liable for his or her own misconduct" and that they cannot be held accountable "for the misdeeds of their agents."
Under those guidelines, Fein said a top official who outlines permissible interrogation techniques but leaves it up to an agent whether to use them would be in the clear.
But if an official directly ordered his subordinate to torture, that would be another story.
"This case would suggest that if the decision was left by the superior to the subordinates based on their view of the situation, that would be a protected delegation, if you will," Fein said.
The Court's decision would not apply to criminal cases, though it's a safe bet that the standards in a criminal case would be even more stringent.
The Justice Department, in an internal report, is expected to stop short of calling for criminal prosecution of those lawyers who drafted the "torture memos."
But groups like the American Civil Liberties Union and the Center for Constitutional Rights are keeping the possibility alive, calling for a special prosecutor to investigate further.
Fein noted that one potential charge against the lawyers and other Bush officials is conspiracy to commit torture. In that case, he said, Monday's decision would not apply, since such a charge would hold everybody liable for their direct participation.
The issue of official liability is still a controversial one, as demonstrated by the closeness of Monday's decision.
In the dissenting opinion, outgoing Justice David Souter argued that the majority had too narrowly defined the conditions under which a top official could be held accountable for the actions of a subordinate, calling the decision a "cursory analysis."
"Even if an employer is not liable for the actions of his employee solely because the employee was acting within the scope of employment, there still might be conditions to render a supervisor liable for the conduct of his subordinate," he wrote. "In fact, there is quite a spectrum of possible tests for supervisory liability: it could be imposed where a supervisor has actual knowledge of a subordinate's constitutional violation and acquiesces ... or where supervisors 'know about the conduct and facilitate it, approve it, condone it, or turn a blind eye for fear of what they might see,' ... or where the supervisor has no actual knowledge of the violation but was reckless in his supervision of the subordinate ... or where the supervisor was grossly negligent."
FOX News' Lee Ross contributed to this report.