Counterterror Chief: Al Qaeda 'Seriously Degraded' Since 9/11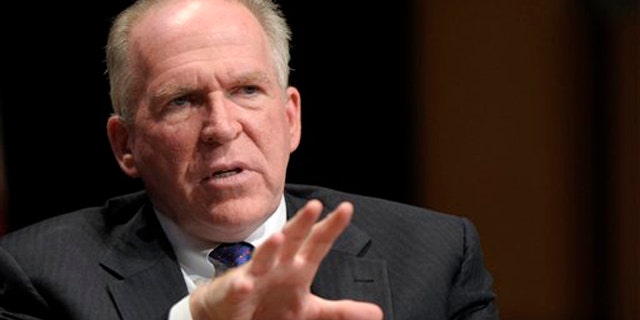 The top U.S. counterterrorism official said Sunday that 10 years after 9/11, Al Qaeda -- and its ability to carry out an attack from abroad -- has been "seriously degraded."
White House counterterrorism adviser John Brennan told "Fox News Sunday" the country is still working to address "vulnerabilities" and improve screening procedures. He noted that the administration takes seriously the tip about a possible terror plot in Washington or New York to coincide with Sept. 11 ceremonies.
But he said U.S. efforts since 2001 to erode the Al Qaeda network have made measurable gains.
"Al Qaeda ranks in terms of leadership, operatives, as well as their ability to train and deploy individuals to carry out attacks, has been seriously degraded by the constant efforts that we have been undertaking over the past decade," Brennan said. "We're doing a lot of this with our partners overseas. So their ability to carry out an attack, launch it from the areas of Pakistan or in that area has been seriously undermined."
The commemoration ceremonies come just months after a coordinated mission among U.S. intelligence agencies and the U.S. military led to the takedown of Usama bin Laden in his Pakistan hideaway. Sen. Dianne Feinstein, D-Calif., chairwoman of the Senate intelligence committee, told "Fox News Sunday" that the operation demonstrated how far the U.S. has come in its ability to piece together tips and track down terrorists.
At a ceremony at the Pentagon, U.S. military leaders also noted how dedicated America's servicemen and women are to ensuring there is never a repeat of the Sept. 11 attacks.
"To this day, and by these memorials to each victim, we pledge to never forget the enemy that made this happen, why we fight them, and why we will never stop fighting them to make sure that what happened here and in New York City and in the field in Pennsylvania never happens again," Defense Secretary Leon Panetta said.
But Brennan and others noted that even as U.S. forces eliminate Al Qaeda leadership, the cancerous network continues to expand and threaten the U.S. from other countries.
Brennan said "there has been progress" made by the Yemeni Army against the Al Qaeda affiliate in that country. But amid a political crisis there, Brennan said the U.S. must remain vigilant in these new battlegrounds.
"This is something that we are going to have to stay on top of. Al Qaeda in the Arabian Peninsula is a dangerous organization, it's a danger to Yemenis and it's a danger to us as well," he said.