Could post-midterm Mississippi runoff determine control of Senate?
Both of Mississippi's Senate seats are up for grabs in next week's midterms -- but only one of those races is being billed as the possible deciding factor for which party ends up controlling the chamber.
In a crowded race, two Republicans and two Democrats are battling each other in a special election to fill retired Republican Sen. Thad Cochran's seat for the remaining two years of his term.
At first blush, it would seem a virtual lock for Cindy Hyde-Smith, the Republican appointed to the seat in April and enjoying a healthy lead in the polls. But here's the rub: Under Mississippi law, if no candidate gets more than 50 percent of the vote on Nov. 6, the top two candidates, regardless of party affiliation, will duke it out in a Nov. 27 runoff election. Not even Hyde-Smith's campaign thinks they can get to 50 percent.
This might not matter. If Republicans hold their Senate majority Tuesday as widely expected -- some polling suggests they could even gain seats -- such a runoff would be seen as a political postscript. But if Democrats have a big showing on Election Day and pull within a seat of claiming the majority, and Mississippi goes to a runoff, the nation's political focus will abruptly shift from the roughly 500 congressional and gubernatorial races being held next week to just one: the post-midterm showdown in Mississippi.
"The hope is that Republicans can gain seats in other states and it won't all be on us," Melissa Scallan, the communications director for Hyde-Smith, told Fox News. "But we're prepared for that to happen and for all eyes to be on us."
While Hyde-Smith has a comfortable lead in the multi-candidate field now, there's no guarantee that lead would hold in a two-person race, with national resources pouring in and the fate of Senate control at stake.
Hyde-Smith currently holds a 9-point advantage among likely voters against her closest rival, former Secretary of Agriculture and ex-Democratic Rep. Mike Espy, in the most recent polling from NBC/Marist.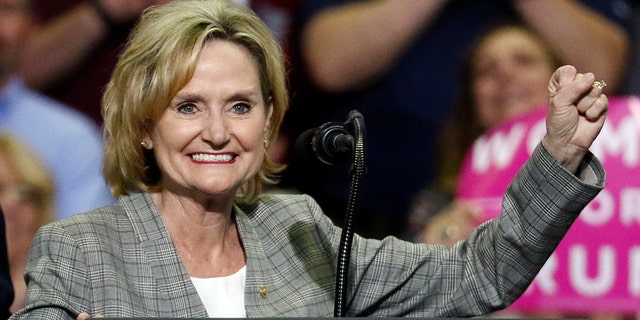 Despite Hyde-Smith's advantage, her camp fully expects the race to go to a runoff and doesn't rule out Espy taking the top spot on Nov. 6.
"It would be very difficult for someone to get more than 50 percent of the vote with two Republicans and two Democrats running," Scallan said. "And after next week's election, we would not be surprised if Mike Espy was the leader. He is well known and a very popular guy and has a lot of momentum."
Scallan's candidness about Hyde-Smith's chances downplays the lock the Republican Party has had in Mississippi – and across the entire Deep South – for decades. Mississippi has not sent a Democrat to the U.S. Senate since 1982 and experts argue that, despite the attention and money being given to Espy, it probably won't happen in 2018.
"If it gets to a runoff with these two candidates, it would be hard to see the result being different from what you would expect, which would be a GOP victory," Marvin King, a political science professor at the University of Mississippi, told Fox News.
Espy's campaign, however, doesn't quite see it that way.
Acknowledging that they face an uphill battle in a deeply red state and that a win in November would be "tremendously historic," Danny Blanton, the campaign's communication's director, noted that Espy has exceeded expectations before. In 1986, Espy became the first African-American to represent Mississippi at the federal level since Reconstruction when he defeated two-term Republican Webb Franklin in a race for Mississippi's 2nd Congressional District.
"We're creating excitement around this campaign," Blanton told Fox News. "The fact that a Democrat could win in Mississippi is not unheard of. People are ready to see a change in the state."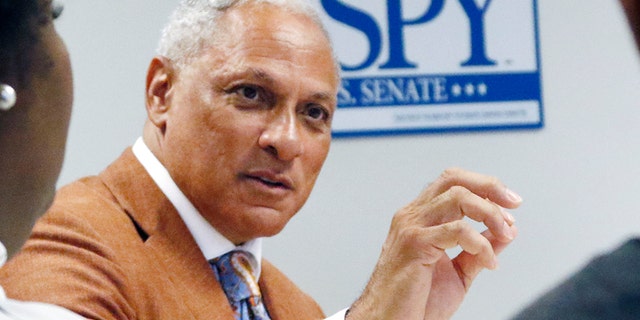 There have been numerous parallels drawn to the Mississippi race and the special election in Alabama last year for the Attorney General Jeff Sessions' vacated Senate seat that saw Democrat Doug Jones defeat Republican Roy Moore. But experts like King say that the comparison doesn't match up.
"This is not Alabama with Doug Jones," he said. "There is no scandal-plagued Roy Moore for Espy to go up against."
The biggest question mark in the race right now is how the other two candidates will factor in. While Democrat Tobey Bartee remains in a distant fourth, state Sen. Chris McDaniel is a factor.
McDaniel, a firebrand, ultra-conservative Republican lawmaker who already tried to unseat Cochran in 2014, is currently third in the polls and could prove the biggest obstacle for Hyde-Smith to hold on to her appointed seat in the Senate.
The McDaniel campaign did not respond to Fox News' request for comment.
With polling showing Bartee only garnering about 2 percent of the vote, Espy stands most to benefit from Hyde-Smith and McDaniel splitting votes.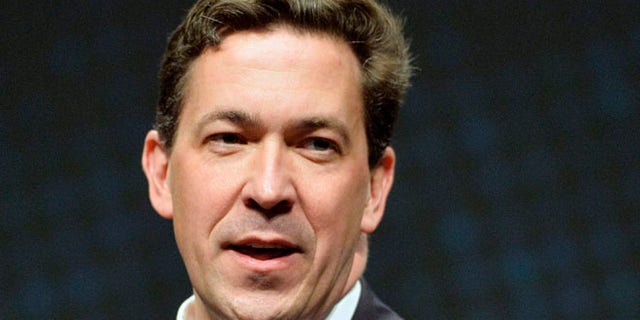 Mississippi State University political scientist Marty Wiseman told Reuters that if Hyde-Smith makes it to a runoff election that could blunt turnout from McDaniel's populist supporters on Nov. 27 – giving a potential edge to Espy.
"There's a lot of speculation that McDaniel's people will stay home and fuss about their fate," Wiseman said.
The NBC/Marist poll showed Hyde-Smith with 38 percent support of likely voters, Espy with 29 percent and McDaniel at 15 percent.
One thing everyone seems to agree on is that if control of the Senate comes down to a runoff in Mississippi, the attention of the nation will shift to the South in the next few weeks.
"If the fate of the Senate is going to be determined by who wins the runoff, both parties are going to throw everything they have available at Mississippi," King said.