Control of Congress Could be Undecided After Election Night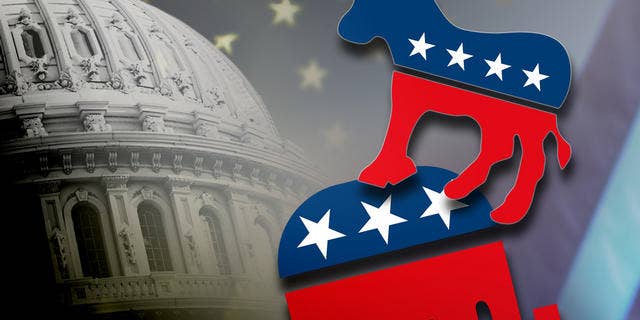 "I can't wait until this election is over."
I've heard that refrain from dozens of people over the past few weeks.
Election day for the House and Senate is November 2. But in many cases, the election results could take little longer.
And that means it's possible no one will definitively know who controls the House and Senate on the morning of November 3.
The GOP must score a net pickup of 39 seats to grab the House. Almost every political analyst on the case predicts that Republicans will win control of the House. So, why might it take days to sort this out if the political winds are at the backs of the Republicans? The GOP seems to have the upper hand. But no one truly knows which seats they could win. And moreover, the seats that could give Republicans the majority might be won by the most narrow of margins.
Each state has different rules governing recounts, absentee ballots and provisional voting. And the Constitution grants the House and Senate the final authority to determine who is seated in each body. So with control of the House swinging in the balance, you can bet that both parties are poised to make sure that every vote is counted.
This could take a while.
To quote Jay Weiner in the Washington Post: "The word on everyone's lips? Recount."
It could be days if not weeks until people know who controls Congress.
The problem is that handicappers deposited dozens of House races into the "toss-up" category. That means these contests are too close to call with no clear break for either Democrats or Republicans. And no one really knows which way they might turn out. Victory or defeat could hinge on a final advertising push, a political gaffe or even poor weather on election day. That makes it hard to pinpoint which of these races will go Democratic and which ones will be Republican. Even if there appears to be a clear Republican advantage a little more than two weeks before the election.
It's estimated that there are between 90 and 100 competitive House seats. Democrats hold most of the seats in jeopardy. That's why many political prognosticators believe Republicans will probably win at least 45 to 50 seats. The sheer number of seats in play also gives the GOP an outside shot of winning as many as 60 seats. But Republicans would have to run the table to achieve a figure that high.
So, no one is quite sure what election night will look like. And it's entirely possible that even if Republicans win the House, no one will know that for sure late on the night of November 2 or the wee hours of November 3.
That was not the case on November 7, 2006, the date of the last midterm elections.
Democrats took control of both the House and Senate that night for the first time since 1994. Many factors tilted in favor of the Democrats in the run-up to the election. But it was not a done deal that they would win. Regardless, Congressional Democrats staged a huge victory party in the ballroom of a hotel in the shadow of the U.S. Capitol on election night.
How could Democrats do that if it wasn't a lock that that they would win? Easy. If Democrats won control of Congress, they could celebrate. But even if they didn't, it was clear they had President Bush on the ropes and made the most-significant inroads into the GOP majority since the Republican wave of 1994.
So, why aren't Republicans planning a big party this year if the forecasters anticipate the election going their way?
They still might. But the reality is that no one is sure what will happen. And things probably won't be wrapped up on election night.
Look to the pivotal 1994 midterms. The results were clear on election night as the GOP definitively captured both the House and Senate. But Republicans held no victory lap that night. Part of that may have been because it had been more than 40 years since the GOP controlled the House.
But the result was definitive: the GOP delivered a decisive, knock-out blow.
"It's been an historic 24 hours," said then-Senate Majority Leader-in-waiting Bob Dole (R-KS) the day after the election. "There's no doubt in my mind we sent a very powerful message yesterday."
In fact, then-House Speaker-designate Newt Gingrich (R-GA) wasn't even in Washington to revel in the new GOP majority. He spoke to reporters the morning after the election from a hotel in Cobb County, GA.
"Last night was one of the most decisive, off-year elections in American history," said Gingrich. "If this is not a mandate to move the country in a particular direction, I would like to hear what a mandate would look like."
Republicans may well emerge from this election with a mandate and deliver a death-blow to the Democrats. But it's entirely possible that the competitiveness of the races may well inhibit Republicans from relishing the victory on the morning of November 3. The day after the 1994 midterm election, then-National Republican Congressional Committee Chairman Bill Paxon (R-NY) invited reporters to the Capitol Hill Club to demonstrate just how sweeping the GOP victory had been.
Paxon arranged multiple charts around the room, showing how Republicans vanquished 34 sitting Democratic House members, five in Washington state alone. Not a single sitting Republican House member (or senator or governor) was defeated across the country.
It's doubtful that Republicans will be able to say that this time. Incumbent Republicans like Joseph Cao (R-LA), Charles Djou (R-HI), Dan Lungren (R-CA) and a few others face competitive races. Plus, Democrats stand a good shot at picking up seats held by Republicans who retired to seek other offices. That list includes Rep. Mark Kirk (R-IL), who's running for the Senate and Rep. Mike Castle (R-DE), who Christine O'Donnell defeated in the GOP Senate primary.
Then there are the compelling recounts. In 1994, former Rep. Sam Gejdenson (D-CT), finally defeated GOP challenger Edward Munster by just 11 votes. The race wasn't finalized until weeks after the election.
In 2008, Rep. Mary Jo Kilroy (D-OH) toppled Republican hopeful Steve Stivers by 2,311 votes. But Stivers didn't concede until a month after the election.
Rep. Tom McClintock (R-CA) defeated Democratic contender Charlie Brown by 1,800 votes in a contest that wasn't decided until December.
And it took until nearly Christmas to determine a victory between Rep. Tom Perriello (D-VA) and former Rep. Virgil Goode (R-VA). Perriello finally slipped past Goode by a mere 727 votes.
The races are so tight this year that any one of those contests could well resemble a landslide.
So will 2010 be a Republican year? The political pundits say yes. Will November 2, 2010 be a Republican night? Better wait until at least Veterans Day on November 11. Or maybe Thanksgiving to be sure.