Contest Results Undermine Money's Role in 2009 Elections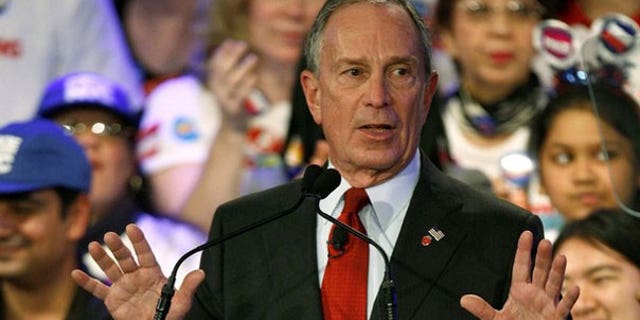 There is no doubt: Money helps win elections. But in a year when Americans struggled to make ends meet, candidates' bottomless pools of personal funds may have turned into a liability.
Incumbent New Jersey Gov. Jon Corzine, who outspent his Republican challenger, lost his re-election bid by a 4-point margin in a heavily Democratic state. Corzine doled out $23.6 million -- most from his own pocket -- to defeat Christie, who spent $8.8 million.
New York City Mayor Michael Bloomberg, who won re-election in an unexpectedly close race, spent a record amount of his own personal dollars -- a whopping $100 million -- to defeat Democratic challenger Bill Thompson. Bloomberg, an independent who ran on the Republican ballot, spent close to a million dollars in the final weeks of the campaign, outspending Thompson 15 to 1 in the most expensive self-financed campaign in U.S. history.
Political observers predicted the media tycoon to win by double digits, but instead he declared a 5-point victory over his opponent -- securing 51 percent of the vote compared to Thompson's 46 percent.
"This is a useful reminder to people that money is not the alpha and omega of politics," said Larry Sabato, director of the University of Virginia's center for politics.
Bloomberg touted his formidable business background during the campaign -- saying it made him qualified to lead the city out of economic hard times -- but Sabato said his monstrous fortune may have worked against him.
"I think Bloomberg actually proves there is a point of diminishing returns in spending. He may have lost votes because it was apparent to everyone that he was literally buying the election," said Sabato, adding that Tuesday's elections reflected a backlash to Wall Street spending.
"The gap between the rich and poor has never been more apparent to the average person," he said. "Who is most associated with Wall Street? John Corzine, as former CEO of Goldman Sachs, and billionaire Michael Bloomberg," founder of international news and financial data giant Bloomberg LP.
Sabato noted that Bloomberg's slim win also reflects a "hidden resentment" over New York City's law on term limits, which Bloomberg changed from a two-term to a three-term limit while in office.
Exit polls indicate that roughly 45 percent of New York City voters said changed term limit rules as well as Bloomberg's exorbitant spending on the race influenced their vote.
Candidate war chests may have influenced the outcome of other 2009 elections -- including the Virginia governor race and the contest for New York's 23rd Congressional District seat -- though neither campaign was largely self-financed.
Republican Bob McDonnell, who declared victory Tuesday over his Democratic opponent Creigh Deeds for Virginia governor, raised $21.5 million and spent $19.6 million as of Oct. 21. Deeds, who lost his bid by a 17-point margin, raised $16.2 million and spent $15.3 million during that same period.
In New York, Democrat Bill Owens beat Conservative Party candidate Doug Hoffman for the upstate congressional seat -- 49 percent to 45 percent. The Democratic Congressional Campaign Committee dished out more than $1.1 million on Owens' campaign, and teachers' unions spent hundreds of thousands of dollars to oppose his challenger.