Conservatives Search Their Souls for Return to Principles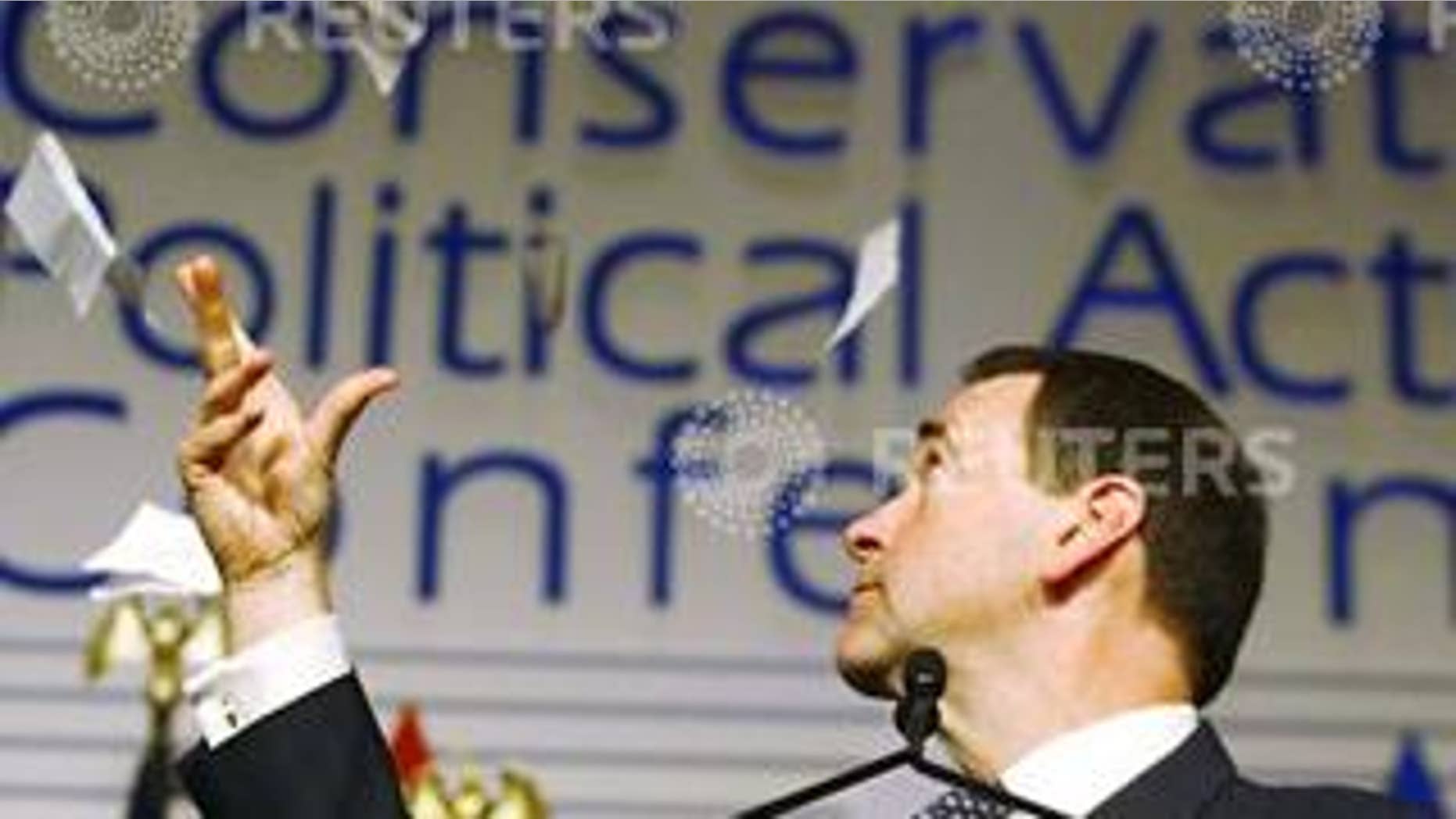 WASHINGTON -- Conservatives have no one to blame but themselves for sending Republicans to Washington who not only lost their way, but also lost majorities in the House and Senate and ultimately the White House, said several conservatives attending the annual Conservative Political Action Conference in the nation's capital.
Politicians, pundits and policy-makers attending the first day at CPAC on Thursday said it's hard to know whether conservatives who get elected to Congress will retain their core principles once they're inside the Beltway.
The problem is the corrupting influence of power, said Rep. Tom Tancredo, R-Colo., who ran for president under the anti-illegal immigration banner and has been hailed by supporters as an unwavering conservative. He told FOXNews.com in an interview at CPAC that Republicans who swept into the majority in 1994 went from revolutionaries to entrenched politicians because of the temptations of their offices.
"There are no two ways about it -- the party has been more concerned about simply staying in power. That is the real lure," Tancredo said.
He said power caused many Republicans to abandon their conservative impulses for what they thought would get them re-elected, and that was "to spend more money."
Larry Hart, director of government relations for the American Conservative Union, which sponsors the annual CPAC event, agreed that many Republicans who came up from the ranks of CPAC and the conservative movement lost their way on Capitol Hill.
"I've seen a lot of this -- 'the Beltway phenomenon," Hart said, adding that it's why "conservatives for many years supported term limits."

Up-and-comers like 27-year-old freshman Rep. Aaron Schock of Illinois said he believes he can help reverse the destructive trend. As the youngest member of Congress, he made national headlines when he rode on Air Force One with President Obama to the Caterpillar plant in his East Peoria district earlier this month. Schock ignored direct pressure by Obama to vote for the Democratic stimulus bill and joined his Republican colleagues in unanimously voting against it, twice.

Schock said Thursday that the first order of business for Republicans is to get better at being ambassadors of conservatism, whether it be in Washington or throughout the country, particularly in places where they have typically not succeeded before.
"We need to be troubadours of the Reagan message," he said. Conservatives need to "show a little heart" and bring the values of the party down to a practical level.
"That doesn't mean watering down our positions," he added.
Schock and others say Republicans can overcome what they say is the media's "party of no" label, be the loyal opposition and accomplish what they were sent to do in Washington.
Saul Anuzis, former chairman of the Michigan Republican Party who lost a bid to run the Republican National Committee, said public perception of Republicans isn't pretty, and rightfully so.
"There is probably nothing more troubling to the American public ... than our hypocrisy," he told an audience Thursday. "A lot of people lost their faith with us, it's that simple. Republicans went to Washington and lost their way."
How do they gain it back? Some CPAC attendees said GOP and conservative voters are not the same animal, and Republicans shouldn't take them for granted.
Others said that it's just a matter of taking time to heal.
"I'm not suffering a lack of confidence right now," said Colleen Holmes, executive director of the anti-abortion Eagle Forum. "The liberals seem to be really far out to the left and that seems to be emboldening the Republican leadership these days. It helps when you don't have a lot to lose. Maybe that's what it took."