Conn. gov, state Dems under fire as GE ships up to Boston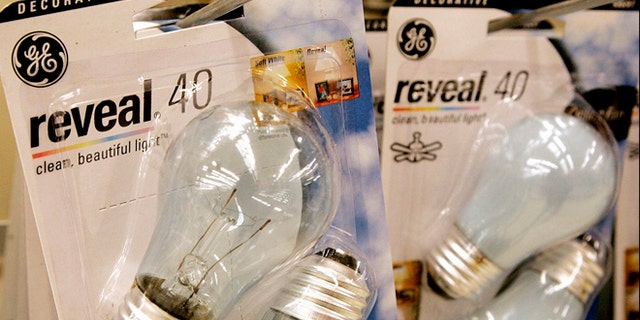 NEWYou can now listen to Fox News articles!
They might be breaking out the bubbly in Boston, but the mood in Connecticut is anything but celebratory.
Democratic Gov. Dannel Malloy is facing growing criticism from lawmakers, business leaders and residents after General Electric, one of the state's largest employers, announced it would relocate to neighboring Massachusetts.
State Republicans were quick to blame Malloy and the Democratic-led legislature for playing – and losing – what came down to an expensive game of chicken with the Dow titan.
"This is proof positive that the Democrat majority's fiscal plans are failures," Connecticut Senate Minority Leader Leonard Fasano said in a statement, blaming the state's tax policies and warning "many more businesses" could follow in GE's footsteps.
GE announced Wednesday it would move its global headquarters to Boston after four decades in Fairfield, Conn., as part of an effort to transform itself into a dominant player in the digital era. With it, the company will take hundreds of jobs.
'We win some, we lose some. This hurts'
The company moved in part because the business-friendly relationship it had with Connecticut had started to sour in recent years. GE's decision to relocate came after two of the largest corporate tax hikes in Connecticut history were passed by state lawmakers in 2011 and 2015. GE had hinted it would to leave but some state leaders believed the company was bluffing.
They were not.
Massachusetts beat out other "competitive" bids in New York and Rhode Island to lure GE to the state by offering $120 million in grants and other financial incentives, while the city of Boston threw in an extra $25 million in tax relief. GE also is eligible for $1 million in workforce training grants.
Fasano said Connecticut residents "deserve an apology from every Democrat lawmaker whose disrespectful comments mocked companies like GE when they raised legitimate concerns about the state budget."
Democrats tried to downplay the move, while Malloy told reporters at a press event in Middletown, Conn., "We win some, we lose some. This hurts."
However, he maintained the state was still "highly competitive."
"You're not going to turn Connecticut around on a dime."
But others fear GE's move could have lasting effects on the community that will be difficult to reverse.
"A move like this is a seismic event," David Lewis, president of Operations Inc., a human resources consulting company based in Connecticut, told FoxNews.com.
"It sends a message about whether or not this county is still a viable place to do business," he said. "That I think is one of the biggest concerns."
State Sen. Tony Hwang, who represents the town of Fairfield, said for now, the plan is to move forward.
"I know our community is strong," Hwang said in a written statement. "I know we will all work hard with one another to build back what we are losing."
Boston was among 40 potential sites formally considered in a process that began in June but had been in the works for more than three years.
"In addition to adding hundreds of high-paying jobs to our state, we look forward to partnering with GE to achieve further grown across a spectrum of industries and are confident GE will flourish in the Commonwealth's inventive economy," Massachusetts Gov. Charlie Baker said in a statement announcing the deal.
GE said it would employ around 800 people in Boston: 200 for its corporate staff and 600 designers, developers and industrial project managers. The company has roughly the same number of employees at its Fairfield location.
The move to Boston -- aside from allowing the company to reap the massive financial incentives offered by Massachusetts – also allows GE to tap new talent from a cluster of tech and research universities in the area including Harvard University and the Massachusetts Institute of Technology.