Congresswoman Seeks to Pick and Choose U.S. Funding at U.N.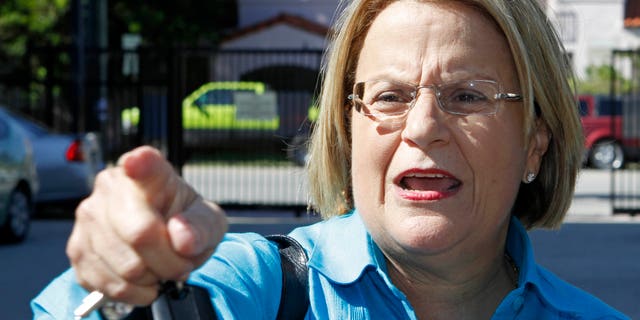 United Nations funding is back in the crosshairs of a key congresswoman who has unveiled a measure in the House that would make dues voluntary in an attempt to pressure the world body to change the way it operates.
The bill by Rep. Ieana Ros-Lehtinen, chairwoman of the House Foreign Affairs Committee, would make it U.S. policy to shift the U.N.'s regular budget to a voluntary basis and allow the U.S. and other member states to choose what they fund at the U.N.
The measure has already attracted 57 co-sponsors, but it faces opposition in the Democratic-controlled Senate and from the Obama administration.
"We just don't think this is the right way to go about it," State Department spokeswoman Victoria Nuland said at a briefing Tuesday. "Rather, we would like to work within the U.N. system and will continue to try and do so on U.N. reform."
The U.N. has a mandatory dues-paying process paid by member states. But specialized functions of the U.N., like peacekeeping operations, UNICEF and the U.N. High Commissioner for Refugees, are funded separately through voluntary contributions. Ros-Lehtinen wants to turn the whole system that way to put an end to an agenda that "is frequently hijacked by rogue regimes which protect each other while targeting free democracies like the U.S. and Israel."
"Making U.N. funding voluntary will give the U.S. control over how our contributions are spent at the U.N. Otherwise, U.S. taxpayer dollars will keep being spent on the bad, the ugly and the indefensible, and there will continue to be no incentive for the U.N. to reform," she said.
America has been the biggest contributor to the U.N.'s budget ever since its founding in 1945. The U.S. currently funds 22 percent of the regular U.N. budget and more than 27 percent of its peacekeeping budget. The U.S. paid in about $6.4 billion out of the U.N.'s $22.3 billion budget. That's double what it was just 10 years ago.
Under the bill, the U.N. would have two years to phase in funding reform before the U.S. is required to withhold funds. After two years, the U.S. would withhold half of its contributions to the U.N. regular budget if less than 80 percent of it is funded on a voluntary basis.
Congress has withheld funding from the world organization at different times in the past. But last year, under Democratic leadership in both chambers of Congress, the U.S. paid its dues in full as well as some back dues.
Nuland said the State Department has an ongoing dialogue with Congress "to try to explain what we are doing in the U.N. to the make it stronger and about our efforts at U.N. reform."