Congressman Brady warns of retaliation for UK tech tax targeting companies like Facebook and Google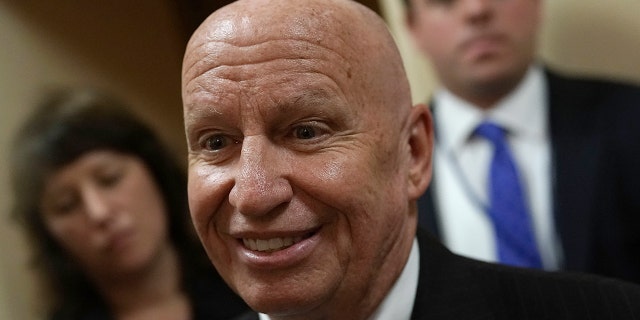 Congressman Kevin Brady, R-Tx., warned Wednesday of possible retaliation against the U.K. over plans to target Facebook and Amazon with a $510 million (£400 million) digital services tax.
Brady called British Chancellor Philip Hammond's plan a "blatant revenue grab" and said the U.S. will "determine what actions are appropriate to ensure a level playing field".
The levy — targeting tech giants that pay almost no corporation tax in the U.K. — was one of the most headline-grabbing measures in Britain's annual Budget, announced Monday.
CLICK HERE FOR MORE FROM THE SUN
But today Brady, chairman of the House of Representatives Ways and Means Committee, said it unfairly targeted U.S. firms.
He said: "The United Kingdom's introduction of a new tax targeting cross-border digital services — which mirrors a similar proposal under consideration in the European Union — is troubling.
"Singling out a key global industry dominated by American companies for taxation that is inconsistent with international norms is a blatant revenue grab."
This article originally appeared in The Sun. For more from The Sun, click here