Congressional Calendar September 27, 2010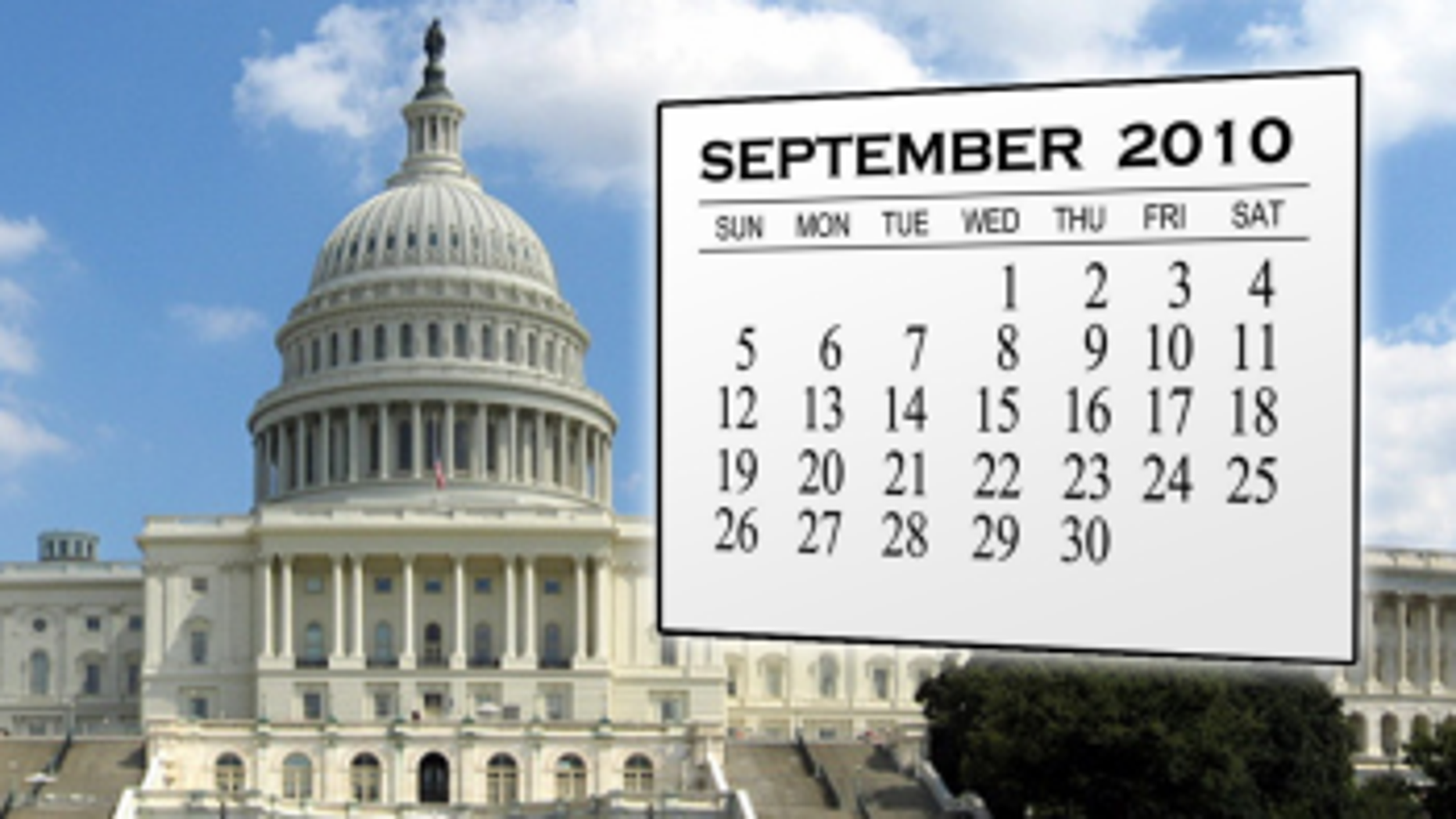 Roll call! Senate Majority Leader Harry Reid, D-Nev., plans to hold a rare live quorum call at 7:00 p.m. ET Monday. All members will have to appear in the chamber to debate on whether to proceed to an anti-outsourcing jobs bill. Members will discuss the measure face to face rather than in an empty chamber as usual. However, the outcome isn't in doubt: the bill does not have enough votes to overcome a Republican filibuster.
Later in the week we'll have debate and votes on a health bill for 9/11 first responders and the continuing resolution, which is a temporary funding bill to maintain government operations in the absence of a formal appropriations process.
We'll have the latest on these stories and much more, so stay right here with Fox News.