Congressional Calendar September 23, 2010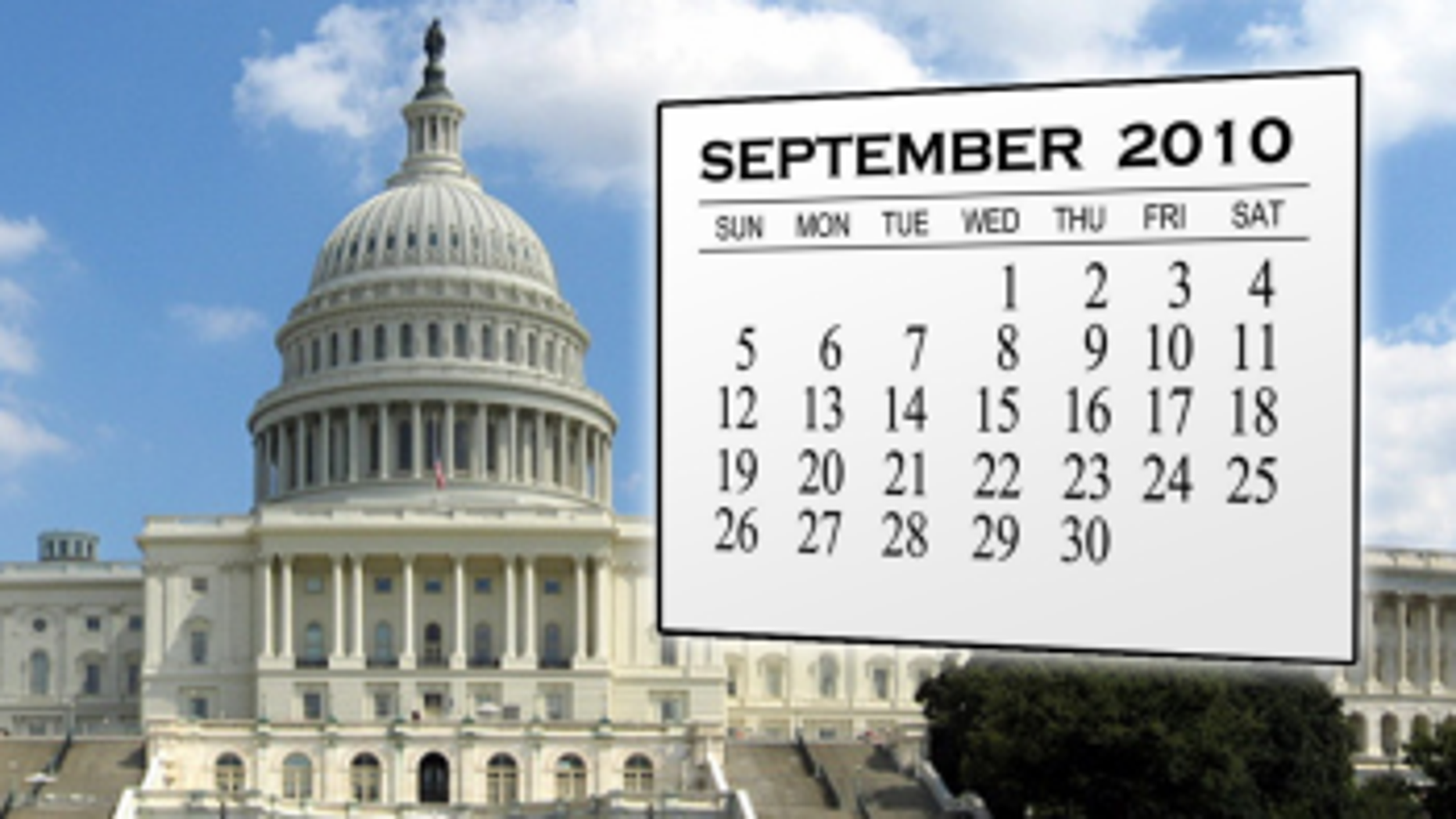 After months of listening to "America Speaking Out," House Republicans are ready to present their "Pledge to America." They'll formally unveil their electoral closing argument at 9:15 a.m. ET with a business roundtable and press conference at a small business in Sterling, Virginia, just outside the Beltway. Democrats will hold a presser to respond to the Republican agenda at 1:30 p.m. ET.
Back on the Hill, Senate Majority Leader Harry Reid, D-Nev., has scheduled another contentious floor vote. After losing a vote on "Don't Ask, Don't Tell" on Tuesday, this time around the chamber will be considering whether to proceed to the DISCLOSE Act, a law designed to counteract a Supreme Court decision in January that allows corporations, labor unions, and other groups to spend unlimited funds on political advertisements. A similar vote on the measure failed in July by a vote of 57-41.
Democrats huddle on health care. Health and Human Services Secretary Kathleen Sebelius addresses a closed session of the House Democratic Caucus at 9:00 a.m. ET. A media availability without the secretary follows at 10:00 a.m. ET. On the other side of the building, Secretary Sebelius joins Sens. Maria Cantwell, D-Wash., Tom Harkin, D-Iowa, Christopher Dodd, D-Conn., at 9:45 to announce the implementation of several key provisions of the health care bill, which was signed into law by President Obama six months ago.
Senate Finance Committee Chairman Max Baucus, D-Mont., holds a special caucus to discuss his bill to extend the Bush tax cuts to the middle class permanently. The meeting is closed press, but we'll be working our sources to find out what happened at the 12:30 p.m. ET event.
A House Homeland Security subcommittee receives testimony from the Administrator of the Transportation Security Administration John Pistole at 2:00 p.m. ET. He'll be briefing the committee on his vision for the agency and provide an update on policy and operational issues.
We'll be covering all these stories and more, so stay with Fox News for all the latest.