Congressional Calendar December 16, 2010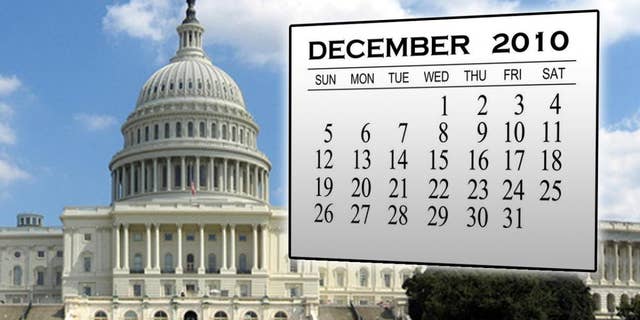 The House of Representatives is scheduled to take a series of votes on the tax cut extensions bill passed by the Senate Wednesday.
Democrats plan to introduce an amendment to change the estate tax portion of the bill, which they feel is too generous to the rich. They want to lower the total amount of money that will be exempt from taxation from $5 million to $3.5 million, and tax assets above that threshold at a 45% rate, rather than the 35% rate that is currently in the bill.
An altered bill would have to go back to the Senate for additional consideration and votes.
If the amended bill fails, the House will then vote on the regular Senate bill. A majority yes vote would send the legislation to President Obama's desk.
The Senate will spend the day debating the START nuclear weapons reduction treaty. The deal with Russia requires 67 votes for ratification, and has garnered support from both sides of the aisle. Democratic Senators, led by Jeanne Shaheen of New Hampshire, hold a 3:15 p.m. ET press conference to push for a vote on the agreement before the new year begins.
The House Judiciary Committee hears from constitutional and legal experts on the possibility of using the Espionage Act to prosecute Julian Assange, the head of WikiLeaks for disclosing classified information on his website. Surprise witness: Ralph Nader, consumer advocate and Green Party presidential nominee
Treasury Secretary Timothy Geithner testifies before the Troubled Asset Relief Program (TARP) Congressional Oversight Panel about public and private foreclosure prevention programs at 10:00 a.m. ET.
We'll be covering all these stories and more, so stay with Fox News for the latest.