Congressional Calendar December 10, 2010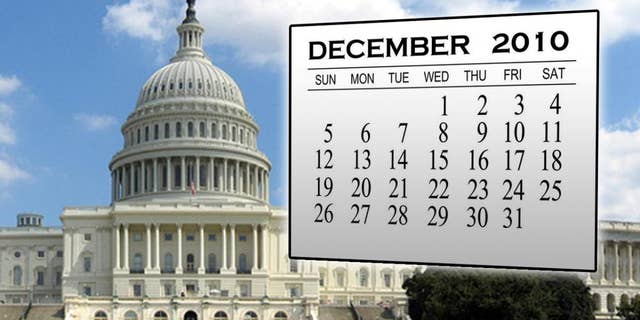 The Senate debates President Obama's tax cut deal on the floor, with a key test vote likely to occur on Monday.
The measure hasn't grown any more popular in the House since Thursday, when the Democratic Caucus passed a non-binding resolution by voice vote stating their opposition to the deal. The Congressional Black Caucus holds a press conference at 10:30 a.m. ET to outline their issues with the deal.
Opponents of the military's "Don't Ask, Don't Tell" policy gather on Capitol Hill to urge the Senate to continue to work to change the rule that prevents gays and lesbians from serving openly in the military. A procedural vote to move to legislation that would rescind the policy failed on Thursday.
We'll be covering all these stories and more, so be sure to stay with Fox News for all the latest.