Congress Poised to Hit Campaign Trail Before Finishing Basic Budget Duties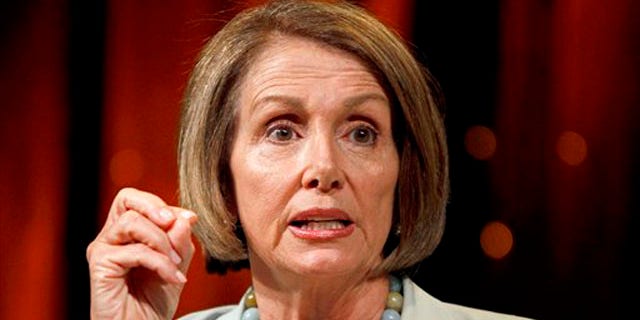 Confirming a new budget director for President Obama may end up being a lot less controversial than actually passing a budget.
As lawmakers screened Jacob Lew, Obama's pick to lead the Office of Management and Budget, on Thursday, they were on track to end the budget year without passing a single spending bill, and marred by campaign-season bickering over next year's tax rates.
On top of that, a new round of economic figures out Thursday underscored the challenges employers and the federal government face in trying to move the country out of recession quickly.
The poverty rate, at 14.3 percent of Americans, jumped to the highest level since 1994. Foreclosure listing firm RealtyTrac Inc. reported that home repossessions jumped 25 percent last month from a year earlier. New jobless claims dropped to the lowest level in two months, but they still remain well above where they would be in a healthy economy.
The U.S. trade deficit also grew to the highest level since late 2008 -- a sign that U.S. consumer spending may be on the rise, but also a warning that the level of U.S. exports can't keep up with competitors' imports.
Though Congress has not passed the nation's entire budget on time in over a decade, the November midterm election has limited any further talk of compromise. With the economy and spending at center stage, lawmakers are jittery about voting for any increase in spending. Absent a new budget, Congress will likely vote to keep the government running on current spending levels.
On Wednesday, Sen. Byron Dorgan, D-N.D., a member of the Senate Appropriations Committee, was quoted saying that Congress will not be able to vote up any of the 12 bills before adjourning for the upcoming elections.
House Minority Leader John Boehner, R-Ohio, who has repeatedly called for freezing tax rates for two years while bringing spending down to the 2008 level, said Thursday that the administration wants a "continuing resolution" to keep government operating past Sept. 30 because it doesn't have a plan to extricate the country from the economic morass.
"I don't think the president and his economic team get it," Boehner said. "The economy is struggling to create jobs and all of the spending is one of the reasons why. Excessive government spending and the uncertainty facing small businesses are crippling job creation in our country, and yet the White House keeps piling it on in both departments."
Lew, Obama's nominee to replace Peter Orszag at OMB, fielded questions at his hearing about how he would ensure studious attention to the deficit. The size of the deficit and absence of solutions for narrowing it "causes a great deal of unease and uncertainty" in the economy, Lew conceded.
"There's not a silver bullet," he warned. "It's going to take a concerted effort."
Sen. Ben Cardin, D-Md., who supported the $814 billion stimulus package that passed in February 2009, suggested it's time to shift strategy.
"We can't use (stimulus spending) always," he said. "Now the deficit is a drag on our economy and that is part of the equation as we develop the next round of fiscal policies."
"While the United States has weathered recessions in the past, many of the jobs lost this time around ... are just not going to come back," Senate Banking Committee Chairman Chris Dodd, D-Conn., said in a separate hearing on China's currency manipulation that featured Treasury Secretary Tim Geithner.
Saying that China's policies pose "clear road blocks to our recovery," Dodd said it's time to get tough on China, which he warned has not done enough -- despite summertime pledges -- to raise its artificially undervalued currency, the yuan.
"China does basically whatever it wants while we grow weaker and they grow stronger," Dodd said. "For years, American workers have not been able to compete on a level playing field because of China's policies."
Sen. Richard Shelby, R-Ala., ranking member on the committee, said the Obama administration was "all bark and no bite" by refusing to label China a currency manipulator.
Geithner echoed their concerns and agreed that the pace of appreciation has "been too slow."
With economic numbers flat at best and trade continuing to fall behind, the decision to continue current tax rates remains in limbo. A vote to prevent taxes from rising for all income levels is facing resistance by Democrats who say government can't afford to spend $700 billion in the next 10 years to maintain current rates for high-income earners. Current tax rates would cost $4 trillion over 10 years if spending remains at projected increases.
In addition, a small business tax cut and lending package worth $30 billion cleared final passage in the Senate Thursday. It goes next to the House before going to Obama for his signature.
While the government's financial management is called into question, sources say House Democratic leaders are discussing closing shop one week before the scheduled Oct. 8 adjournment. Senate aides have talked about a similar schedule change, though the Senate officially is still planning to go four weeks before adjourning.