Compared to Two Years Ago, Youth Vote Down -- but Not Out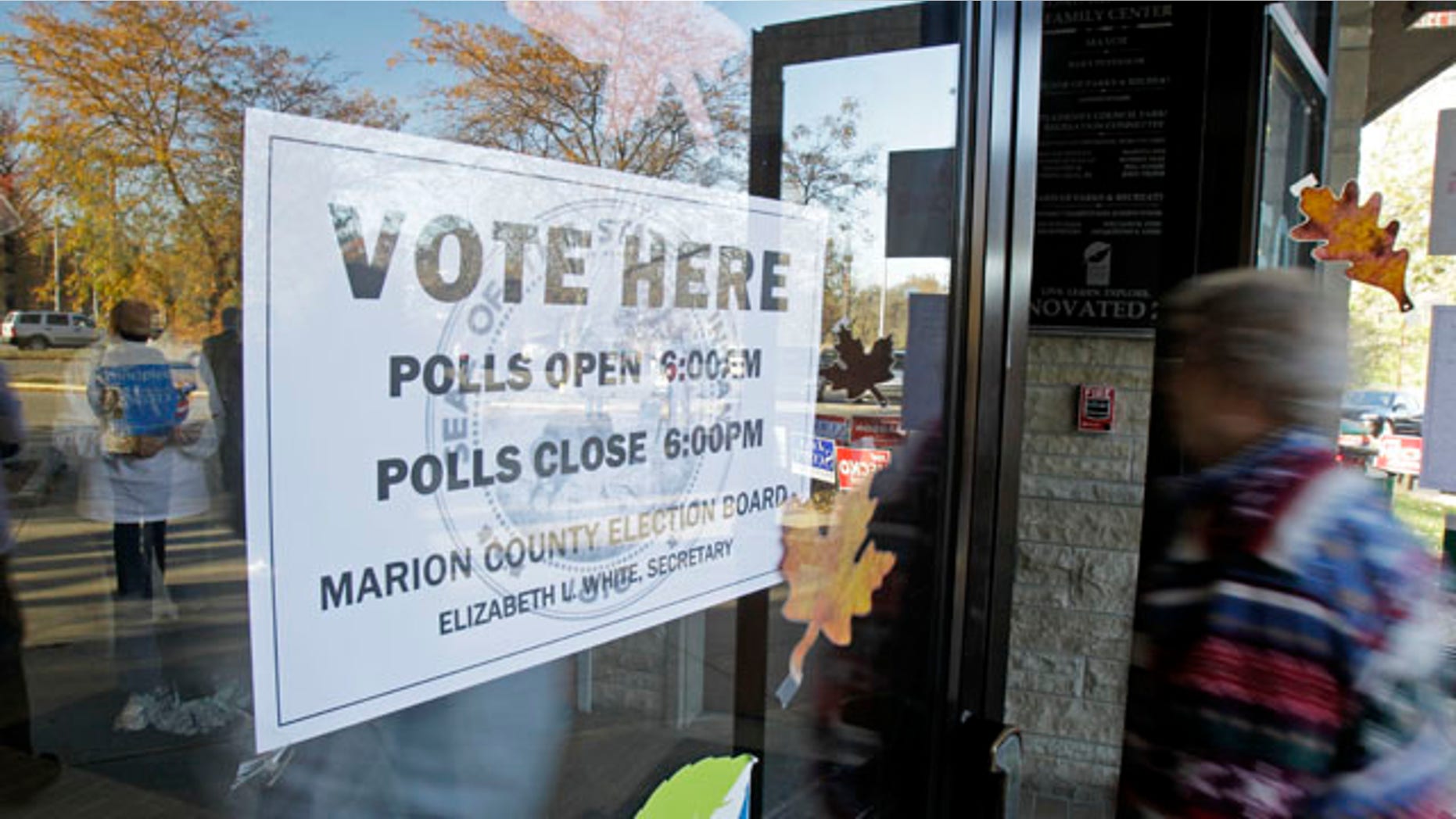 It's hard to get college kids out of bed even on a good day, but compared to the elections two years ago, it appeared students preferred to sleep in -- or even study for midterms -- than go to the polls on Tuesday.
Youth voter turnout was expected to be down, said Rob Lockwood, director of communications of the College Republican National Committee.
But just how much was yet to be seen.
In 2008, the youth vote was at a historic high, with 66 percent of 18- to 29-year-olds voting.  According to the National Election Studies, Americans under 30 worked on campaigns at a greater rate than the general population did for the first time since 1952.
But by comparison, lack of interest in politics in general and the candidates themselves left young voters disinterested and disillusioned this year.
A recent Harvard University poll found that 70 percent of  voters aged 18-29 said that they were not sure if they would vote in this year's midterm elections. Some participants in the survey reportedly said "that they are so discouraged with politics that they may sit this one out."
Lockwood said that the numbers of young voters would likely not be as high this year, "but that's normal."
Michael Hurta, president of the University Democrats at University of Texas agreed. "We may not be as enthused as 2008, but students are still interested in this election," he said.
To counter the disinterest, college political groups across the nation launched initiatives to get out the vote.
At the University of Notre Dame, campus Democrats provided rides to political events and invited candidates to speak on campus to try to bring students further into the political realm.
"Hopefully, through the volunteering process and being more closely tied into the political process, our members have been able to experience firsthand the importance of participation in politics," said Alyssa Sullivan, the group's social media and marketing director.
Hurta stressed the efforts by the University of Texas Democrats to registered voters. "I know we on the University of Texas combined with a nonpartisan group registered over 11,000 students this election cycle," said Hurta.
Lockwood said his group launched national initiatives like the "Don't put it on our tab," campaign, which focused on what he said was the Obama administration's growing debt and wasteful spending, and "Operation Red November" which aimed to "paint the electoral map red in November."
Rock the Vote was also out in force, sending out emails to get young people to vote and allowing them a way to report on what was happening at the polling stations.
"I expect the numbers to go up," Rock the Vote president Heather Smith said.
Despite predicted lower turnout, a recent Pew Research poll shows that young voters say they have maintained optimism about the power of their votes.  The poll showed that  53 percent of voters ages 30 and older were giving a lot of thought to the election, up slightly from four years ago. Harvard University also released a survey that stated, "college students between 18 and 24 years old are more likely to vote than those 18 to 24 year olds not pursuing a four year-college education."
"The numbers at the early voting locations are already higher than the 2006 numbers," Hurta said, adding that he was told that the lines at the voting location on the University of Texas campus were out the door.
Rock the Vote offered similar statistics.  "We have already seen turnouts exceed 2006 elections in North Carolina," said Smith, referencing the work the organization has done around the University of North Carolina at Chapel Hill campus, and North Carolina Central. Smith said she saw the same trend in precincts around Drexel University, the University of Pennsylvania, and the University of Florida.