Comey rips Obama for comments on Clinton case: He 'jeopardized' DOJ
Ousted FBI Director James Comey, in his forthcoming book and a tell-all interview promoting it, ripped former President Barack Obama for comments made during the bureau's investigation into Hillary Clinton's private email server, suggesting he "jeopardized" the Justice Department's "credibility."
In his first interview since leaving his post in May 2017, Comey sat down with ABC News' George Stephanopoulos to discuss everything from the 2016 election to the Russia meddling probe to the now-infamous Trump dossier. He was unsparing in his criticism of President Trump, calling him "morally unfit to be president."
But in a portion of the interview that did not air during ABC News' Sunday night special, Comey also criticized Obama with regard to his comments on the Clinton email probe.
"We had the problem that President Obama had twice publicly basically said, 'There's no there, there.' In an interview with—on Fox, an interview on '60 Minutes,' I think. Both times he said that. So that's his Justice Department," Comey said, noting that it "really did surprise" him.
COMEY CALLS TRUMP 'MORALLY UNFIT TO BE PRESIDENT,' SAYS HE WOULDN'T HAVE CHANGED HANDLING OF CLINTON PROBE
"He's a very smart man and a lawyer. And so it surprised me. He shouldn't have done it. It was inappropriate," Comey said.
In October 2015, Obama told "60 Minutes" that Clinton had made a "mistake" with her private email server use but it did not endanger national security. In April 2016, he told "Fox News Sunday" that national security was not endangered, and Clinton would never "intentionally" put the country in jeopardy.
When asked in his latest ABC interview whether Obama could have been trying to "color" the Clinton case, Comey said he was unsure.
"I think he felt a pressure in the political environment because he wanted Hillary Clinton to be elected, to give her a shot in the arm, and so he spoke about an investigation. And he shouldn't have done that," Comey said. "But as you can imagine, creating this drumbeat that the Obama Justice Department, the fix is in because the president has told them what result they should reach."
The interview launched Comey's book tour for his new memoir "A Higher Loyalty," which will be released on Tuesday. In an excerpt of the book, obtained by Washington Examiner, Comey also discussed his concerns with Obama's comments.
"Contributing to this problem, regrettably, was President Obama. He had jeopardized the Department of Justice's credibility in the investigation by saying in a '60 Minutes' interview on Oct. 11, 2015 that Clinton's email use was a 'mistake' that had not endangered national security," Comey wrote, adding that he also said Clinton did "not do anything to intentionally harm national security" during the interview on Fox News in April 2016.
"To this day, I don't know why he spoke about the case publicly and seemed to absolve her before a final determination was made," Comey wrote. "If the president had already decided the matter, an outside observer could reasonably wonder, how on earth could his Department of Justice do anything other than follow his lead."
During the interview, which aired in part on ABC News Sunday night and was posted on the network's website, Comey also recalled a conversation with Obama following the election of Donald Trump. ABC News also posted an interview transcript.
"[Obama] said he didn't want to talk to me about any particular case, 'cause he was very scrupulous about that. And he said, 'but I want to just tell you something generally. I appointed you to be FBI director because of your integrity and your ability,'" Comey said. "And then he looked me in the eye and said, 'nothing has happened, nothing, in the last year that has changed my view of that.' And look, he wasn't telling me, 'I agree with what you did,' he wasn't telling me 'you made the right decision.' He was telling me, 'I know where it came from, I know you're not a partisan hack. I know you're trying to do the right thing.'"
Comey added: "It meant a lot to me. I mean, I had not been a political supporter of President Obama's."
Throughout the course of the interview, Comey also criticized former Attorney General Loretta Lynch for her instruction to call the Clinton email case a "matter" rather than an "investigation."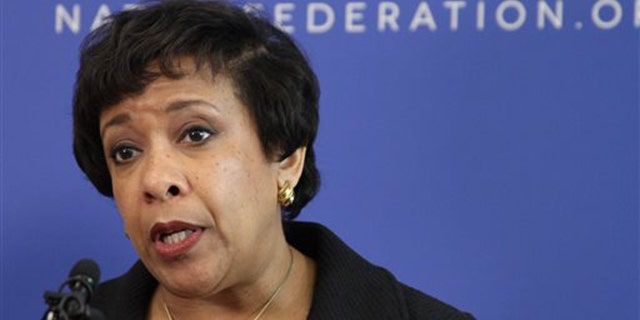 "It gave me an uncomfortable feeling because the Clinton campaign, since the matter had come in, the investigation had started in July, had been trying to come up with other words to describe it," Comey said, noting that they used "review" and "security referral" to describe the case. "It did worry me that the attorney general's direction was tracking that effort to avoid using the word 'investigation.'"
Just days ahead of Comey's public announcement that the FBI would not bring charges against Clinton, Lynch and former President Bill Clinton had a meeting on a tarmac in Phoenix, Arizona, which has long been criticized. Lynch, last week in an exclusive NBC interview, again said the two discussed "innocuous things" like grandchildren and "issues of the day."
Comey criticized that meeting, but said he thinks Lynch is an "honest person" and said he found it "hard to believe" that "Bill Clinton would've tried to obstruct justice by walking across the tarmac."