Colorado counties mull forming new state, North Colorado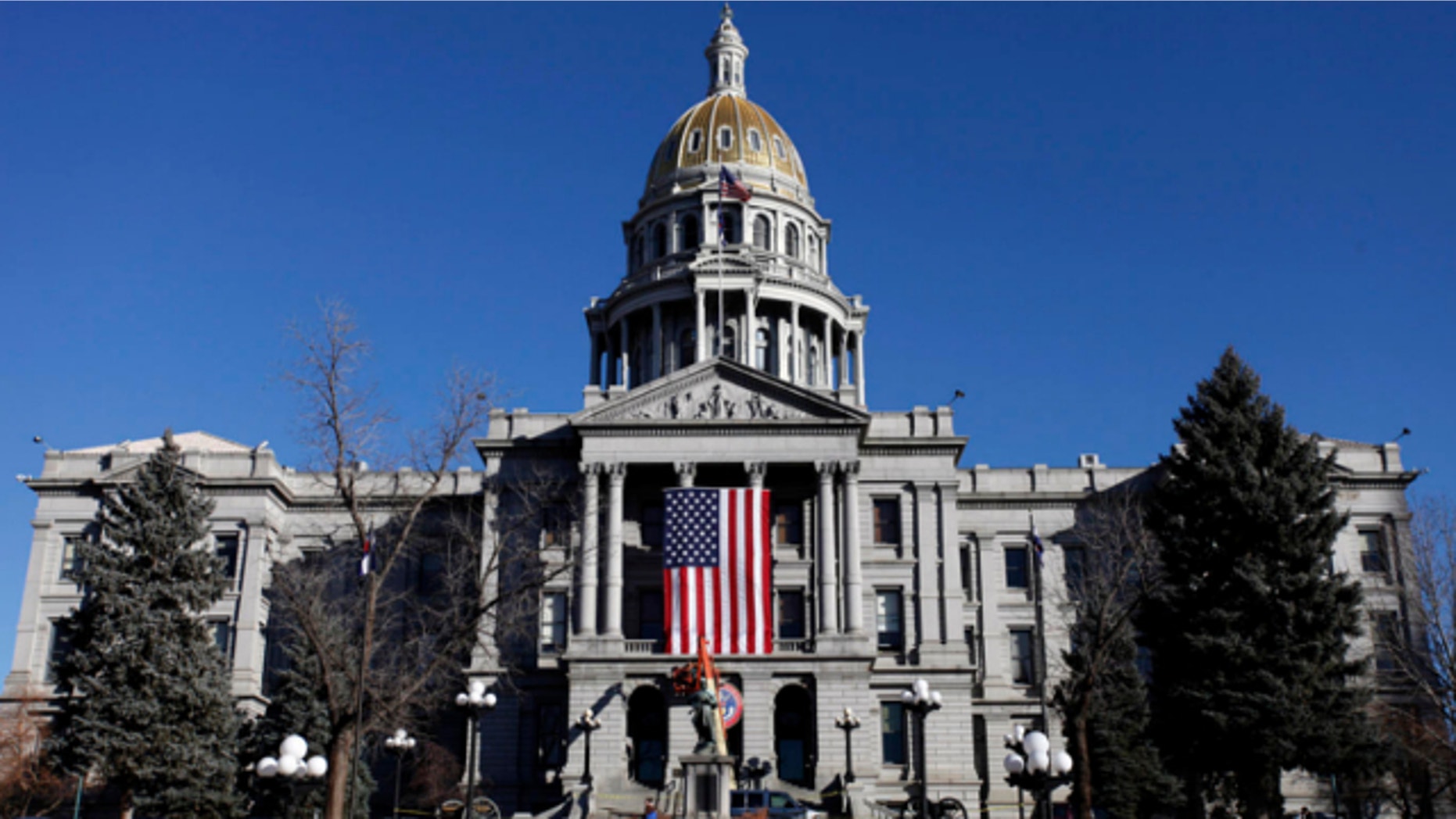 GREELEY, COLO. – Officials in eight northern Colorado counties united in opposition to the state's new gun control laws and oil and gas regulations are reportedly considering forming a 51st U.S. state called North Colorado.
The Denver Post reports that a proposal to separate Weld, Morgan, Logan, Sedgwick, Phillips, Washington, Yuma and Kit Carson counties from the rest of the state was hatched at a meeting of county commissioners last week.
Weld County commissioners Sean Conway, Mike Freeman and Doug Rademacher said they will conduct public meetings and decide whether to draft a ballot measure by Aug. 1., according to a report in The Greeley Tribune.
The U.S. Constitution requires that Legislatures must first approve any state that is to be created within its jurisdiction.
Commissioners said Thursday that failed legislative efforts to crack down on oil and gas, as well as increases in rural renewable energy standards were "the straws that broke the camel's back."
Conway told the Tribune that Weld County's main economic drivers, agriculture and energy, are under attack, even though those sectors contribute significantly to the state's economy. He said the county's return on its financial contributions to the state are minimal.
Commissioners are also concerned about the lack of funding for infrastructure and education and believe the split would allow them to leverage financial investments from energy companies in the region, the newspaper reported.
Rep. Cory Gardner, R-Colo., whose district would be included in the split, said in a statement last week that he is sympathetic to the commissioners' concerns and doesn't blame them for wanting to form a new state, The Tribune reported.
"The people of rural Colorado are mad, and they have every right to be," Gardner said. "The governor and his Democrat colleagues in the statehouse have assaulted our way of life, and I don't blame these people one bit for feeling attacked and unrepresented by the leaders of our state."
Gov. John Hickenlooper's spokesman Eric Brown said in a statement obtained by the paper that "background checks on gun sales, increasing renewable energy and supporting responsible development of oil and gas are popular with rural and urban voters."
Click here for more from The Denver Post.
Click here for more from The Greeley Tribune.
The Associated Press contributed to this report.