Coal-state Republican warns Obama's climate plan could harm economy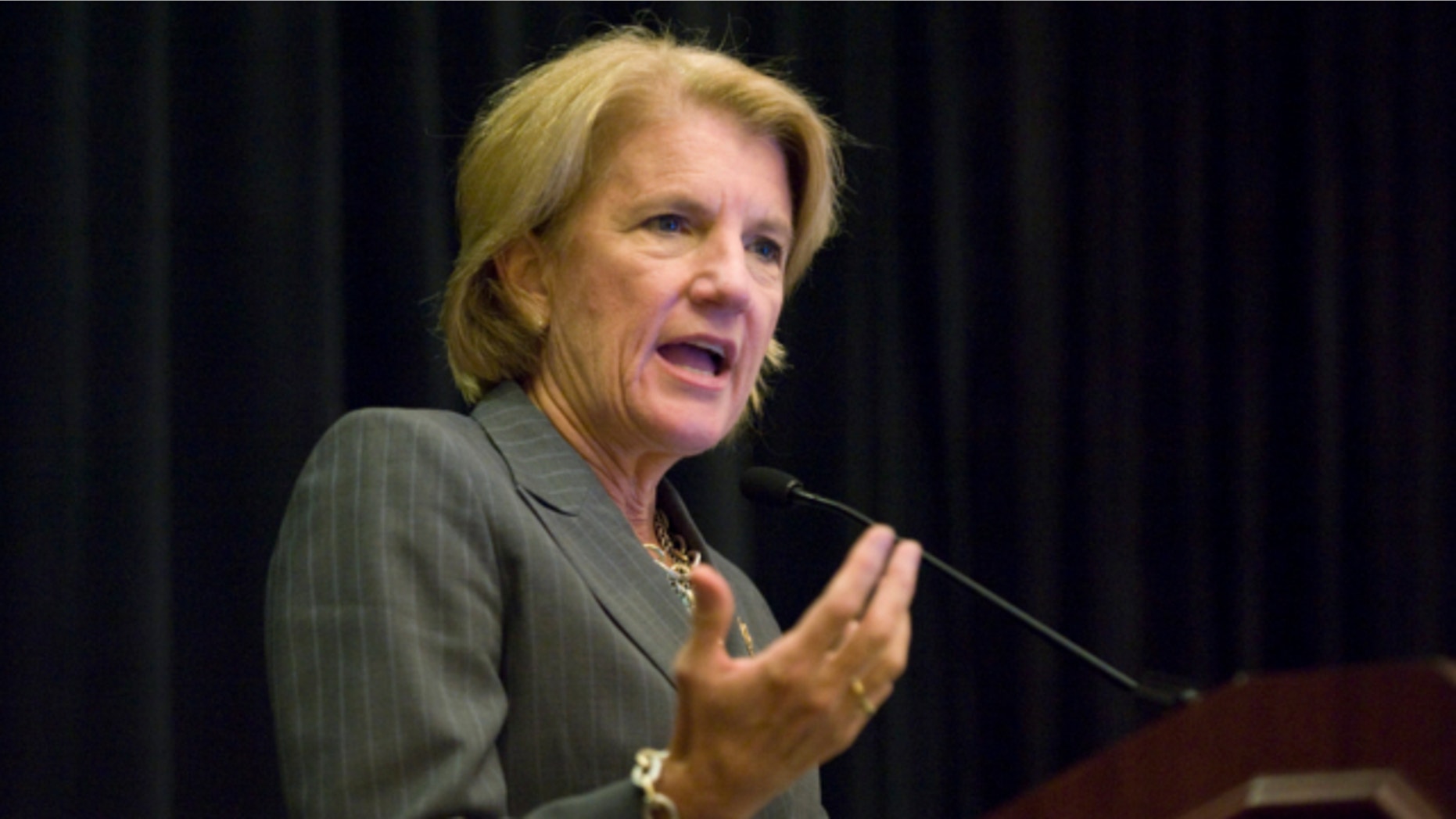 Republican Rep. Shelley Moore Capito of West Virginia said Friday that President Obama's plan to impose limits on carbon dioxide emissions would disenfranchise her coal-rich state and result in job losses across the country.
"His regulatory agenda would not only cost West Virginians jobs, but it would deliver a severe blow to our nation's economy and any hopes of becoming energy independent," Capito said in a statement.
Capito's comments were in response to the Labor Department's monthly jobs report, which showed that the economy gained 195,000 jobs in June and that the unemployment rate remained 7.6 percent last month.
"While today's report shows a glimmer of hope for our nation's economy, coal-rich states like West Virginia should be very concerned," Capito said.
Obama has said the changes would reduce domestic carbon dioxide emissions by 17 percent between 2005 and 2020 and "put an end to the limitless dumping of carbon pollution." The program also is to boost renewable energy production on federal lands, increase efficiency standards and prepare communities to deal with higher temperatures.
The coal industry has been the most vocal opponent of the plan aside from Republican leaders and coal-state Democrats. Sen. Joe Manchin, a West Virginia Democrat, described the president's policies last week as a "war on America."
"Sadly, instead of moving our country forward like he once promised, the president has decided to turn the lights off in states like West Virginia," Capito said.
Obama's move was considered long overdue by environmentalists, a vocal segment of the Democratic Party base frustrated by Obama's lack of progress on climate change.
"In New Hampshire, we've been waiting for this," Catherine Corkery, chapter director for the New Hampshire Sierra Club, told The Associated Press.
Despite Corkery's enthusiasm, and beyond the political posturing for 2014 congressional campaigns, there is real concern in small towns from New Hampshire to West Virginia that depend on fossil-fuel production for their economic well-being.
Indeed, 650 miles from New Hampshire's largest coal plant, employees at the Longview Power Plant in Maidsville, W.Va., fear the president is simply trying to shut down their operation.
"Our jobs are really on the line," said Joseph Douglass, the environmental manager at the plant. It employs 95 people and has strong ties to local mines, quarries and trucking industries that employ as many as 500 more.
The facility is one of the nation's newest and cleanest coal-fired power plants, with more than $500 million of its $2 billion price tag dedicated to environmental and air-quality controls.
Douglass said it does appear the administration is waging the "war on coal" that the industry has complained about for several years.
"Everybody wants to live in a clean and healthy environment. Everybody wants industry to do their best," Douglass said. "We share, I think, more than we disagree about the need for a clean environment. But, you know, we have questions about some of the conclusions that have been reached and the direction that those conclusions are leading us in. Is this really the right thing to do? We're not sure."
While West Virginia has more than 20 coal-fired plants, New Hampshire has just two.
With roughly 100 employees, New Hampshire's biggest coal-fired plant, Merrimack Station, is "in a rough place," according to Tim Sink, president of the Greater Concord Chamber of Commerce.
"It's just seems like they're being forced into a place where they may close the plant," he said.
The Associated Press contributed to this report.