Clinton World fumes over Comey book tour: 'He's now lying'
The release Tuesday of James Comey's highly anticipated memoir has rekindled the simmering feud with top Clinton family advisers, who still blame the fired FBI director for President Trump's 2016 election victory.
Longtime Hillary Clinton spokesman Nick Merrill delivered an unsparing Twitter diatribe against Comey ahead of the release of "A Higher Loyalty."
Merrill blasted Comey for allegedly dancing around dozens of questions in Sunday's ABC interview by answering with "maybe," accusing him of "hubris" and again faulting him for the election of Trump – whom he called "the most self-involved, destructive leader the U.S. has ever known."
Merrill zeroed in on Comey's two most controversial actions during the Clinton email probe: His July 2016 public announcement recommending no criminal charges while calling Clinton "extremely careless" and his October 2016 announcement that the bureau was revisiting the case after the discovery of potentially relevant emails on former Rep. Anthony Weiner's laptop.
"He made a public spectacle of the conclusion of the email investigation, breaking with Department norms, calling into question the integrity of the process," Merrill said of the July announcement. "It did nothing to quiet the Trump campaign from accusing the FBI of bias & did everything to make Americans feel uneasy."
As for the campaign-rocking October announcement, Merrill said: "[W]hy did he sit on the information for so long, until right before the election?" He accused Comey of laying the groundwork for a "politicized" leak by notifying GOP members of Congress of that development.
Merrill wrote: "None of this adds up. And writing about it now is going to do no favors for the FBI & DOJ, currently in the fight of their lives trying to repair the damage to their reputation."
Merrill, who worked for Hillary Clinton's campaign and State Department, was hardly alone in scorching Comey.
Lanny Davis, a former special counsel to former President Bill Clinton, slammed Comey as a "liar" in an Op-Ed for The Hill.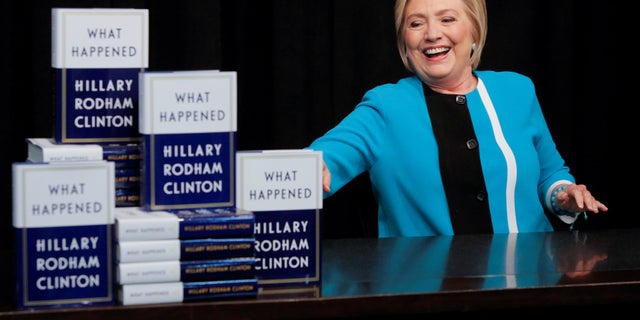 "It is time -- accurately -- to call Comey a liar for this crucial, self-serving rationalization for his action that made Donald Trump president," Davis wrote.
Davis urged Comey to "admit the truth" about his Oct. 28, 2016, letter that reopened an inquiry into Hillary Clinton's personal email server.
"You wrote the letter not because you had to in order to fulfill a promise to Congress, but because you wanted to protect your political rear end from anti-Clinton Republican partisans. Period," Davis wrote.
He also said Sunday on "Fox & Friends" that Comey is "lying" by saying he was obligated to write the October 2016 letter to Congress.
"He's now lying on all his television interviews … when he says he was obligated to do so because he promised Congress," he said.
Top Hillary Clinton spokesman Brian Fallon also took a few shots at Comey on Twitter.
"Accepting dinner invitations. Promising 'honest loyalty.' Assuring Trump he wasn't being investigated. Comey has a lot of tough words for Trump now, but while in the job, he sure did his best to avoid getting on Trump's bad side," he wrote.
Comey has repeatedly said he wrestled with how to handle the October 2016 notification, and has defended his actions. Knowing full well the scorn being heaped on him from Clinton allies, Comey said in a USA Today interview that he hopes she recognizes him at least as an "honest idiot" after reading the book.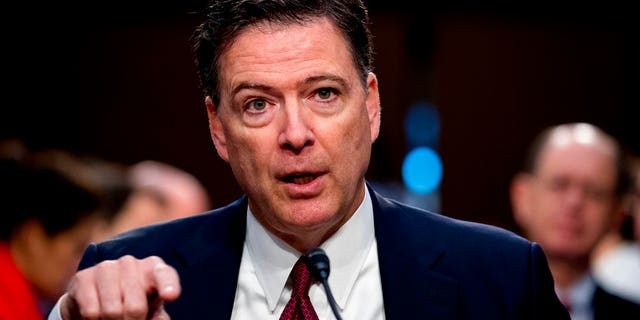 "I pray no FBI director ever has to deal with this again, because it was just a series of no-win decisions," Comey said. "… And, my hope is, I even hope Hillary Clinton at least reads those parts of the book, because I think she will walk away saying, 'you know what, I still think that guy's an idiot, but … he's kind of an honest idiot, and he's trying to do the right thing here.'"
Comey is being hit from both sides, facing near-daily attacks from President Trump and his allies, as well. But he's showing no signs of trying to win back the president's affection, saying Sunday that Trump is "morally unfit" to lead.
Fox News' Brian Flood contributed to this report.