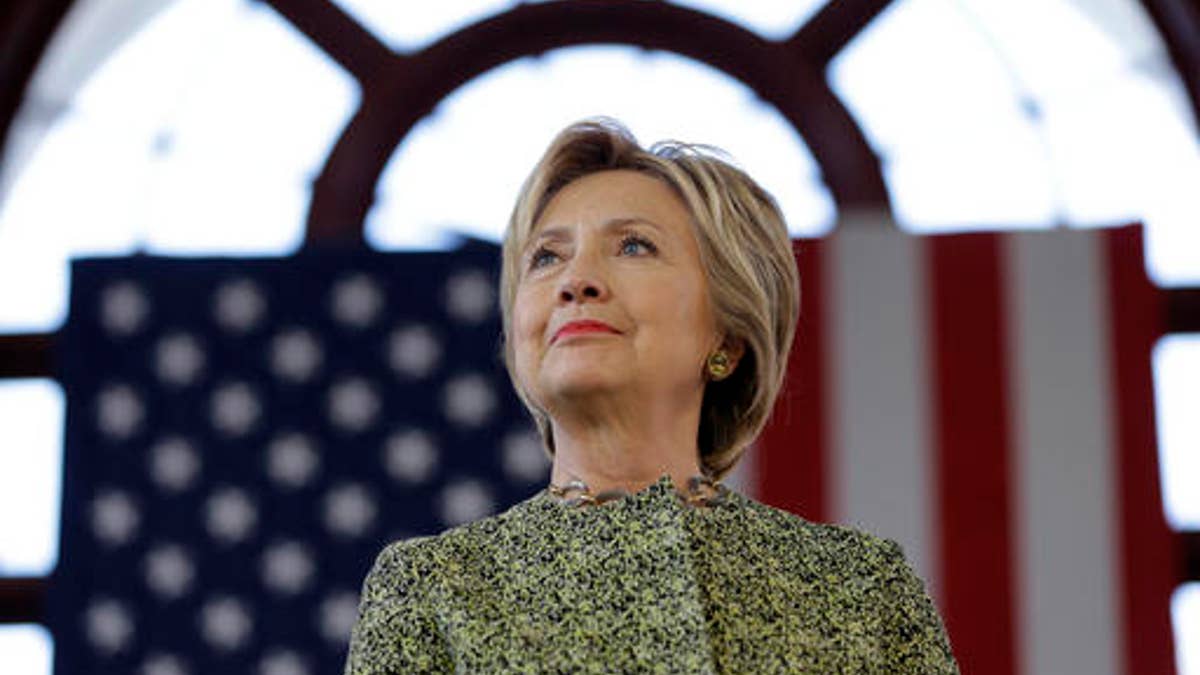 Hillary Clinton was the first standard-bearer for the Obama administration's strategic push into Asia, but her opposition to the Trans-Pacific Partnership trade deal could be a major obstacle to sustaining it should she win the presidency.
The TPP has been the main economic plank of President Obama's seven-year effort to intensify engagement with a fast-growing region and counter China's rising clout with nations that count it as their principal trading partner.
Clinton championed TPP as a "gold standard" agreement when she served as secretary of state during Obama's first term. But as the front-running Democratic presidential candidate, she has opposed the deal signed in February because of its potential impact on U.S. workers -- organized labor being a core constituency of the Democrat Party.
Leading Republican candidate Donald Trump, who also advocates a remake of Washington policies for dealing with allies Japan and South Korea and strategic rival China, has decried TPP as a "disaster." Clinton's rival for the Democratic nomination, Bernie Sanders, also staunchly opposes the pact.
Clinton's campaign won't say whether she would seek to renegotiate it with the 11 other TPP nations that have faced their own political challenges in selling it at home. The agreement has not yet been ratified by Congress.
Laura Rosenberger, foreign policy adviser for the Clinton campaign, said Clinton still supports the goal of a TPP that advances U.S. interests in the region. However, she said, the pact in its current form doesn't meet three conditions needed for a trade deal: to create good jobs in the U.S., raise wages at home, and advance U.S. national security.
Kurt Campbell, who was Clinton's top lieutenant on East Asia at the State Department and is now advising her campaign, describes TPP as a "strategic commitment" to engage in Asia. The 12 participating nations account for about 40 percent of global GDP, and other Asian nations are interested in joining.
Campbell said that a full-scale renegotiation would be "very difficult," but that adjustments could make it more politically palatable in the U.S.
"There are always opportunities to adjust on the margins and figure out how to ensure that we've got an agreement which legislators can sell back home," Campbell told the Truman Center think tank last week, without giving specifics.
Frank Jannuzi, who was on the Obama administration's transition team for Asia policy in 2008 but is not advising any current presidential candidates, said he expected whoever wins the presidency, Democrat or Republican, to ditch their opposition to the trade deal within the first two years of gaining office.
There's a recent precedent for a presidential contender changing tack on trade. In his 2008 campaign, Obama opposed a pact with South Korea negotiated by the George W. Bush administration. But he supported it as president, and negotiated some concessions on auto trade that helped the agreement win ratification by Congress in 2011.
Should the Obama administration succeed in getting the agreement ratified by Congress in the "lame duck" session after the November presidential election, and if Clinton is elected to succeed Obama, it would ease the key political dilemma on policy toward a region that has seen significant shifts since she left office as secretary of state three years ago. The security threats posed by a nuclear North Korea and an increasingly assertive China have only intensified and prompted criticism that Washington has been too soft on Beijing.
The U.S. and China have cooperated on climate change but tensions are mounting in the South China Sea. Beijing has not only disregarded U.S. calls for a time-out on construction on disputed islands but has conducted massive land reclamation and built airstrips from which Chinese forces could operate in sea lanes crucial for world trade.
But there have been U.S. successes in Asia too. Myanmar's historic shift from authoritarian rule turned an American adversary into a friend. Japan eased pacifist restrictions on its military so it can play a more active role alongside U.S. forces, and another U.S. ally, the Philippines, is opening up several bases to American troops.
"Having been secretary of state the first four years and architect of the administration's Asia policy, she does think overall that the strategy is right," said Rosenberger, a former State Department and White House official.
She said it was too soon to give specifics about how Clinton would tailor her Asia policy to the changed circumstances. But she voiced support for U.S. freedom of navigation operations, and said the U.S. should listen to allies in the region, "making sure that we present a unified front to the Chinese."
Human rights advocates hope that Clinton would take a tougher stand than Obama has on basic freedoms in China as leader Xi Jinping tightens his grip on power.