Clinton: Obama 'Envious' of Election Day Trip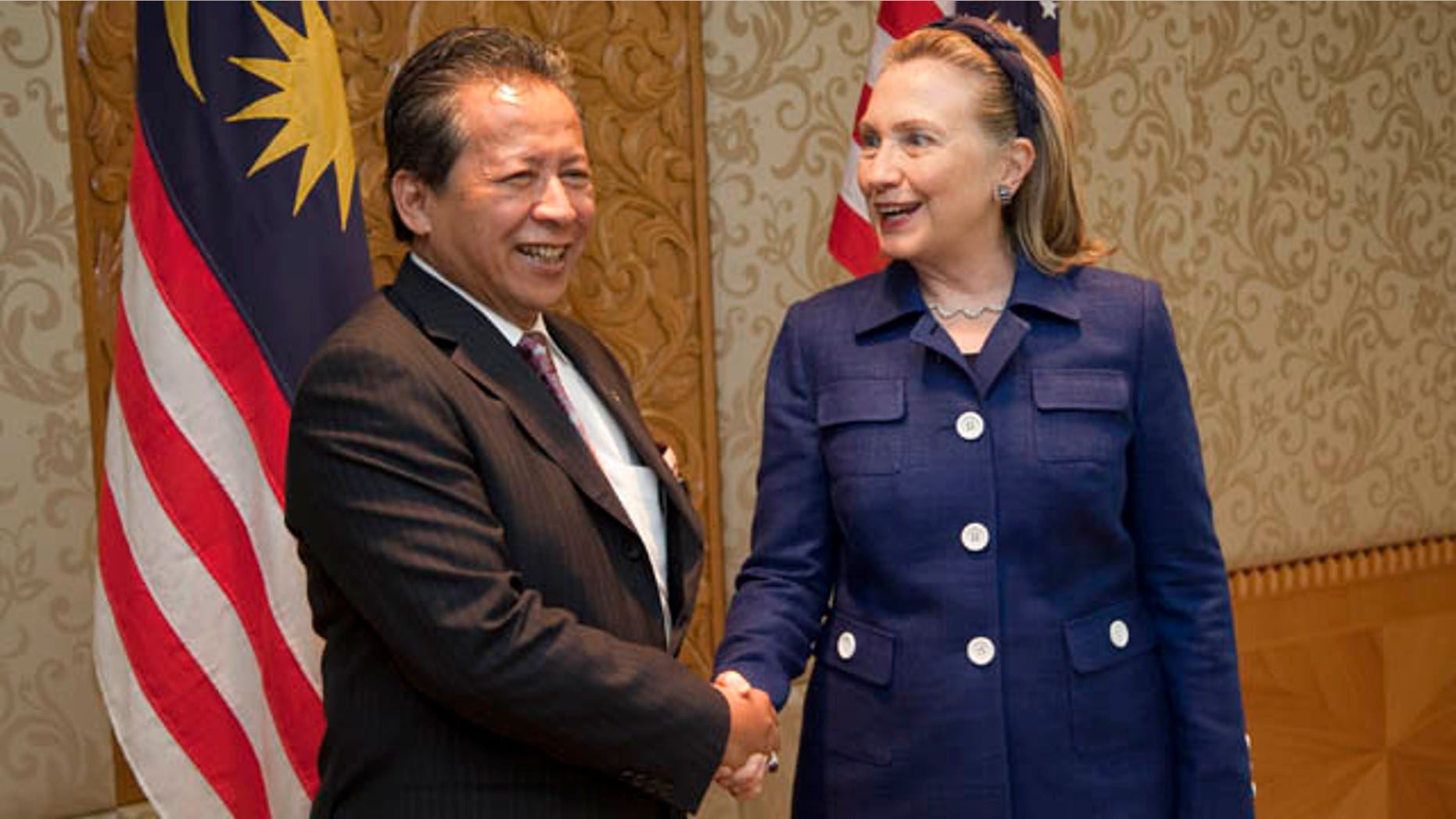 KUALA LUMPUR, Malaysia -- U.S. Secretary of State Hillary Rodham Clinton said Tuesday she expects President Barack Obama to stay the course on domestic and foreign policy even if Republicans make big gains, as expected, in hotly contested congressional midterm elections.
Clinton told students and civic leaders in Malaysia that she had spoken to Obama by phone on the eve of the vote, and joked that she thought he seemed "a little envious" that she was abroad for an election that may see Democrats lose control of Congress.
"I think he was a little envious that I am here," Clinton said, describing the phone call she and Obama had at 1 a.m. -- midday Monday on Washington time.
But she said that even if Democrats lose control of Congress, the Obama administration will pursue its agenda.
"The political winds blow back and forth but I think you will find that President Obama is a pretty steady captain of the ship," Clinton said. "So no matter what happens in our election, you will see him ... continuing to promote his agenda, which I think is right for America and right for the world."
Clinton is barred from partisan political activity as America's top diplomat, but said she personally thought Obama is doing an "excellent job" in handling complex domestic and foreign policy matters.
"The president inherited a very difficult set of problems and has been persistent and visionary in addressing" them, she said. She said she thought his economic policies had prevented a global depression, praised his vow to rid the world of nuclear weapons and celebrated the passage of health care reform.
Despite those accomplishments, Clinton explained to her audience that the American electorate can be fickle and pointed out that it is not unusual for the sitting president's party to lose seats in Congress after his first two years in office. That, she noted, happened to her husband in 1994.
"If that happens in our elections, and it may or may not ... it is sort of the way American politics keeps itself in the center," she said. "A new president gets elected, he usually does an enormous amount in the first two years, and then people say he has either done too much or not enough. So they send a message to the new president by voting out members of his party."