Clinton in Haiti to Review Country's Relief Efforts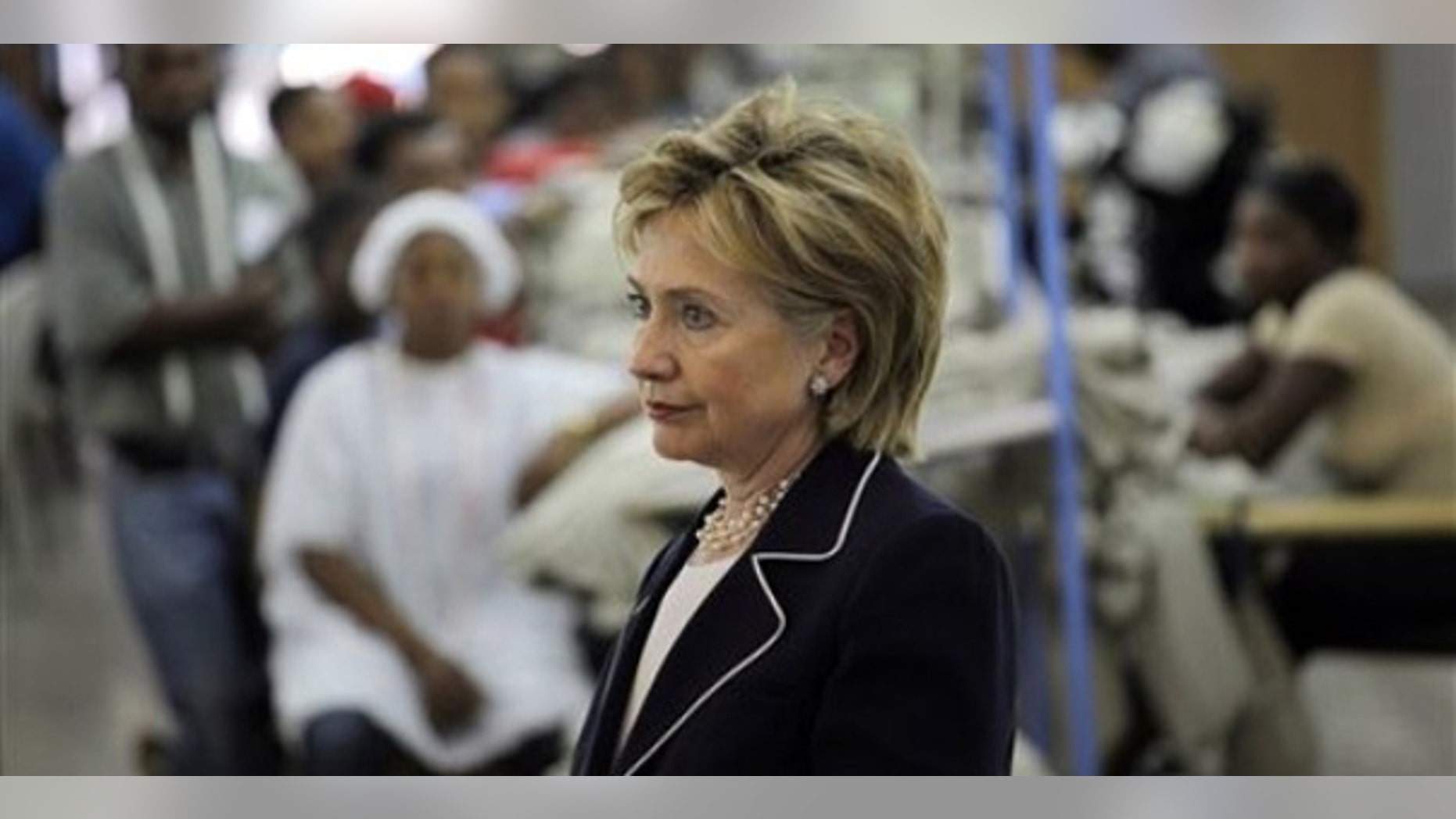 Secretary of State Hillary Clinton flew into the Haitian capital Saturday to confer with President Rene Preval and receive an update on earthquake relief efforts.
She arrived in a Coast Guard C-130 transport carrying bottled water, packaged food, soap and other supplies, the highest-ranking Obama administration official to visit since the magnitude-7.0 quake struck Tuesday.
When asked by reporters aboard her aircraft what she hoped to accomplish, Clinton said she wanted to "listen to him, to be sure we are as responsive as we need to be."
She also planned to meet with U.N. officials and U.S. civilians and military personnel working on the relief effort.
Clinton planned to ferry 50 U.S. citizens back to the United States upon her departure.
Clinton, who last visited Haiti in April, was accompanied by Rajiv Shah, the U.S. Agency for International Development administrator who is acting as the top U.S. relief coordinator.