Clinton hires former Planned Parenthood staffer for Asian outreach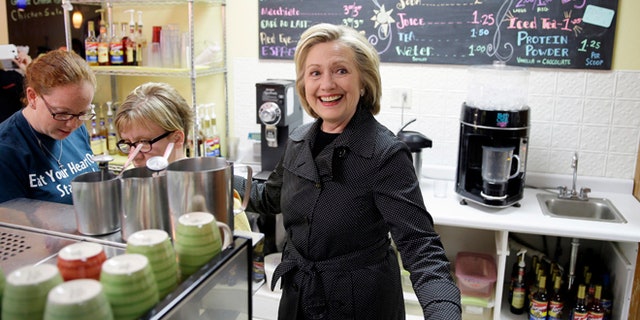 NEWYou can now listen to Fox News articles!
The Hillary Clinton campaign has hired a former Planned Parenthood organizer to rally support from Asian Americans.
The Clinton campaign announced on Tuesday that it hired Lisa Changadveja, a former Planned Parenthood official. Changadveja took a job with the embattled abortionist after serving as a regional field director for Clinton's failed 2008 run and deputy field director for Gov. Bill Bennett of Colorado during his successful gubernatorial campaign in 2010.
Her LinkedIN profile says that she oversaw Planned Parenthood Federation of America (PPFA) operations in the Mountain West. She "provided on-site, e-mail, and telephone public affairs consulting, advocacy training, and technical assistance for 7 affiliates in 6 states," it says.
She will now lead outreach for the Asian American and Pacific Islander communities. That demographic voted overwhelmingly for President Barack Obama in 2012, though his support in that group varied drastically by region.
"89 percent of Asian Americans polled in Pennsylvania, and 86 percent of Asian Americans polled at sites in both New York and Michigan, voted for Obama, However, Obama received 57 percent of the Asian American vote at sites polled in Texas and only 16 percent at sites in Louisiana," according to a study by the Asian American Legal Defense and Education Fund.
Changadveja's job is similar to the role she filled in the Ready for Hillary super PAC, which was formed to clear the path for Clinton's nomination. She handled Asian and LGBT outreach before the PAC disbanded when the former secretary of state made her candidacy official.
Changadveja is the latest Planned Parenthood alum to join the Clinton campaign. One of Clinton's top staffers in Iowa, the nation's first primary state, is the daughter of Cecile Richards, the CEO of Planned Parenthood.