Clinton 'Concerned' by Ivory Coast Violence, Calls on Election Loser to Step Down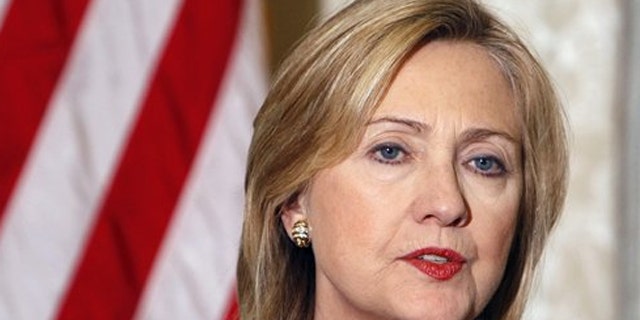 Secretary of State Hillary Clinton, responding to reports that more than 1,000 people were massacred in the western part of Ivory Coast amid a succession battle, said Sunday she is "deeply concerned" about the violence and called on the entrenched incumbent to step down "immediately."
The secretary of state called for order in a nation where post-election abuses have increasingly raised international concern. Laurent Gbagbo, the incumbent who lost a November vote, has refused to step down to make way for the internationally recognized President Alassane Ouattara.
But after hundreds were reported dead in a neighborhood controlled by pro-Ouattara forces, Clinton said those loyal to him must respect the rules of war and stop attacks on civilians.
"President Ouattara's troops must live up to the ideals and vision articulated by their elected leader. At the same time, we call on the UN peacekeeping mission to aggressively enforce its mandate to protect civilians," Clinton said. "As President Ouattara takes the reins of government, he must prevent his troops from carrying out reprisals and revenge attacks against their former foes."
The AFP reported that international peacekeepers have taken control of the airport in the country's largest city, and that France has increased the number of troops it has on the ground to 1,400. Meanwhile, the U.N. mission in Ivory Coast began evacuating about 200 employees following attacks on its headquarters by forces loyal to Gbagbo.
The mission coincides with the international campaign in Libya to protect civilians from Libyan leader Muammar al-Qaddafi, a conflict that has generated far more attention and summoned far more resources.
However, Clinton made clear that the United States is troubled by the developments in the West African nation.
"We are deeply concerned by the dangerous and deteriorating situation in Cote d'Ivoire, including recent reports of gross human rights abuses and potential massacres in the west. The United States calls on former President Laurent Gbagbo to step down immediately," she said. "His continuing refusal to cede power to the rightful winner of the November 2010 elections, Alassane Ouattara, has led to open violence in the streets, chaos in Abidjan and throughout the country, and serious human rights violations. Gbagbo is pushing Cote d'Ivoire into lawlessness. The path forward is clear. He must leave now so the conflict may end. Both parties bear responsibility to respect the rights and ensure the safety of the citizens of Cote d'Ivoire."
The Catholic charity Caritas said more than 1,000 were killed over three days last week in one Duekoue neighborhood controlled by pro-Ouattara forces.
Ouattara's government Saturday night accused U.N. peacekeepers of abandoning civilians there to vengeful militiamen fighting for incumbent Gbagbo.
The Associated Press contributed to this report.