Clinton campaign to hold a 'Hamilton' fundraiser, premium seats priced at $10K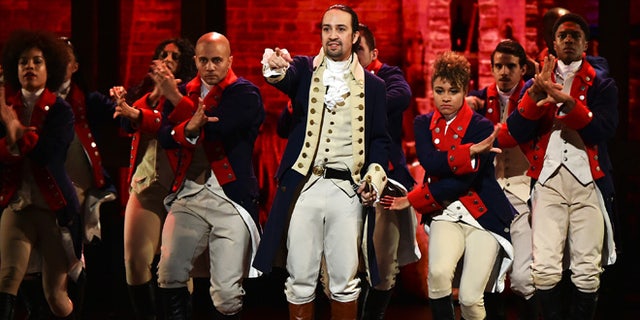 For a cool $10,000, those wanting to see the hit musical "Hamilton," and who don't mind helping the presidential campaign of Hillary Clinton, will get a chance to do both on July 12.
Tickets for a special matinee July 12 to benefit her campaign start at $2,700 each, while $10,000 will get a "premium seat" that includes a photo session with Clinton.
The campaign website says that for $100,000 people can get a deal that includes two premium seats, a "wrap party" with Clinton "and other special guests" plus other benefits.
The hip-hop-flavored biography about the first U.S. treasury secretary is the hardest ticket to get on Broadway, even at a record $849 for a premium ticket and even higher prices in a thriving black market.
"Hamilton" won 11 Tony Awards, including best musical.
In a press conference at an Irish pub earlier this month, "Hamilton" star and creator Lin-Manuel Miranda said that after leaving the show in July, he would work to urge Latinos to vote in the general election in November. Miranda, who has been critical of GOP presumptive nominee Donald Trump, said there are too many critical issues facing Latinos to sit out the presidential election.
"I'm going to be trying to get out the Latino vote as hard as possible," Miranda said, according to published reports.
"Our issues are on the table, from Puerto Rico to a wall to keep half of us out being a party platform," he said. "It's important that we get out and vote."
"I don't think I need a lot of help. I think it's very clear that Latinos living in the United States — their interests are bound up in voting this year, and I'll leave it at that, but making sure people turn out is going to be a priority for me, as it was in 2012."
Latino leaders praised Miranda's plans to urge Latinos to vote.
It's not Miranda's first foray into presidential politics.
He has done a 30-second public service announcement, sponsored by the Hispanic Federation – which was founded by his father, Luis A. Miranda Jr., urging Latinos to vote. He also did get-out-the-vote appeals for the 2012 presidential election.
The Associated Press contributed to this report.
Like us on Facebook