Climategate II: Scientists pushed to hide data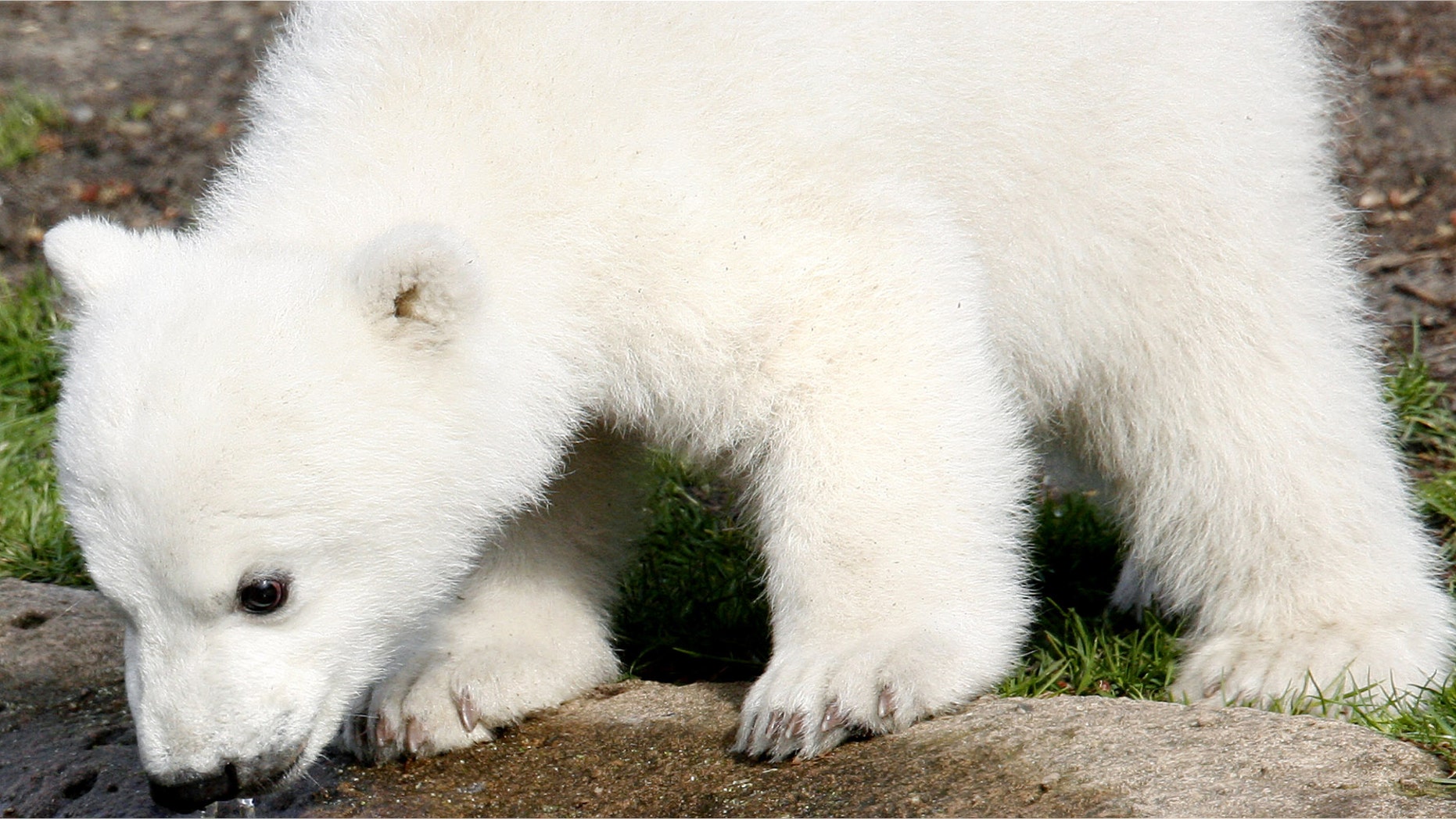 **Want FOX News First in your inbox every day? Sign up here. **
Buzz Cut:
• Climategate II: Scientists pushed to hide data
• House set to pass ObamaCare 'defund' today
• Survey: Media still too liberal
• Dr. K's prescription
• DC taunts commuters
CLIMATEGATE II: SCIENTISTS PUSHED TO HIDE DATA - Emails leaked to the AP show the U.S. and other governments pushed scientists preparing a new UN climate report due out next week to omit or downplay evidence that the earth's atmosphere has stopped warming for the past 15 years.
From the wire - "Germany called for the reference to the slowdown to be deleted, saying a time span of 10 to 15 years was misleading in the context of climate change, which is measured over decades and centuries. The U.S. also urged the authors to include the 'leading hypothesis' that the reduction in warming is linked to more heat being transferred to the deep ocean."
Bad timing for new coal regs - The Obama administration is expected today to announce new climate rules which industry leaders say will cripple the use of coal in America and cause electricity rates to skyrocket. The EPA is expected to release its long-awaited greenhouse gas standards for future power plants. EPA Administrator Gina McCarthy will deliver remarks on President Obama's climate change policies today at a National Press Club breakfast.
The takeaway - President Obama is back on the campaign trail today, taking his pitch for a debt bump and increased spending to Ford's Kansas City Stamping Plant, where he is expected to again denounce Republican resistance to his plan. But news that his administration will be pushing restrictive new global-warming regulations won't play well with residents of Missouri or Kansas, to say nothing of the union workers he is trying to rally to his cause. AP's revelation that his government sought to downplay potentially damaging findings for Obama's climate agenda will only make things worse.
[Watch Fox: Rep. Jim Jordan, R-Ohio, appears in the 10 a.m. ET hour]  
CLEVELAND ROCKED BY OBAMACARE - Fox News - The Cleveland Clinic, cited by President Obama in his health care law pitch, will fire 3,000 employees and cut $330 million from its budget, due to ObamaCare. Touting the then-stalled bill in 2009, Obama visited the Cleveland Clinic using it as an example of a system that worked well because "patient care is the number one concern, not bureaucracy."
More glitches for ObamaCare - WSJ: "... [T]he government's software can't reliably determine how much people need to pay for coverage, according to insurance executives and people familiar with the program... If not resolved by the Oct. 1 launch date, the problems could affect consumers in 36 states…"
[A field guide for cliff walkers: Fox News Politics breaks down "What D.C. is arguing about"]
HOUSE SET TO PASS OBAMACARE 'DEFUND' TODAY - The House will vote today on the GOP's Continuing Resolution bill that would fund the government while stripping funding from ObamaCare. Washington Examiner's Byron York explains why Senate Republicans can't filibuster to defund ObamaCare: "…as the prospect of an actual legislative battle over defunding nears, it's becoming more and more apparent that [Sen. Ted Cruz, R-Texas] and his allies have very few options. In the end, it's not likely to be much of a battle at all."
["Well, you know, listen, Senator Cruz, Senator Lee, Senator Rubio have said that they're going to do everything and anything that they can to stop ObamaCare. I support them in their efforts to do so. And we've actually given them what we want because this bill is coming over to them.  And I know and I support the fact that they're going to leave no stone unturned to stop this bill and to stop 'ObamaCare." – Majority Leader Eric Cantor, R-Va., "On the Record with Greta Van Susteren" ]
Cruz set for Sunday - Sen. Ted Cruz, R-Texas, will appear on "Fox News Sunday with Chris Wallace." Sen. Claire McCaskill, D-Mo., is also scheduled to appear.
Mega Dittos for Cruz - Rush Limbaugh wasn't much impressed by the claims from House Republicans that it was up to Sen. Ted Cruz, R-Texas, and other Seante conservatives to block ObamaCare implementation in the Senate: "Ted Cruz has never misspoken on this… Ted Cruz didn't think he was gonna get anywhere with Republican leadership in the Senate."
[New Today at Fox News Opinion: former Rep. Mark Kennedy's, R-Minn., 'Just Say No' is road to nowhere for Republicans]
Sebelius twofer - Health and Human Services Secretary Kathleen Sebelius is in Kansas to sell ObamaCare at the Council of State Governments' national conference. Sebelius, the former governor of the Sunflower State, has also been stumping for Democratic State Rep. Paul Davis bid to unseat Gov. Sam Brownback, R-Kan.
GOP PRESSES FOR ENTITLEMENT TRIMS -The House voted Thursday to cap future increases to federal food stamp programs and cut requested spending for next year – a total of nearly $40 billion over the next decade. All House Democrats and 15 Republicans voted against the changes. The bill is unlikely to make it through the Democrat-controlled Senate, but could provide a bargaining chip in the coming fiscal fights.
[Watch Fox: Ron Shaich, CEO of Panera Bread, discusses how he is taking a challenge to feed himself spending only $4.50 per day to emphasize hunger in America in the Noon ET hour]
FIRST PUTIN, NOW IRAN'S PREZ - Iran's new President Hassan Rouhani criticizes unilateralism and calls for "prudent engagement" with the west in a WaPo OpEd.
Putin Envy? - "The video I thought demonstrated a little Putin envy, a little odd bit of Putin envy on behalf of the Speaker. But maybe he can explain that" – White House Press Secretary Jay Carney talking about a video released by House Speaker John Boehner criticizing President Obama's refusal to negotiate with Republicans on raising the debt limit.
["Please." – Secretary of State John Kerry's exasperated response to Syrian President Bashar al-Assad's claim in an interview with Fox News that rebel forces were responsible for using sarin gas in his country's civil war.]
IRS UNION STILL FIGHTING FOR $70 MILLION IN BONUSES - The National Treasury Employees Union, which represents IRS workers, is appealing the decision by an arbiter that the agency does not have to pay $70 million in scheduled bonuses. The IRS has reportedly already used the $70 million to offset sequester spending caps, including to eliminate planned furlough days. The case now heads to the Federal Services Impasses Panel.
JUDICIARY HEAD BACKS PATHWAY FOR DREAMERS - House Judiciary Chairman Bob Goodlatte, R-Va., indicated his support for giving undocumented immigrants brought to the United States as children an "earned-pathway to citizenship," contingent upon education and military service. Goodlatte made the remarks at a House Republican Conference event marking Hispanic Heritage Month.
DR. K'S PRESCRIPTION - Charles Krauthammer relates his experience as psychiatrist to how America deals mental health issues in his syndicated column, The real Navy Yard scandal: "More than half of those you see sleeping on grates have suffered mental illness. It's a national scandal. It's time we recalibrated the pendulum that today allows the mentally ill to die with their rights on — and, rarely but unforgivably, take a dozen innocents with them."
WITH YOUR SECOND CUP OF COFFEE...Peggy Noonan explores the diverging definition of "credibility" among the American public and its politicians in A New Kind of 'Credibility' Gap :"What I am saying is that the old, Washington definition of credibility, which involves the projection of force in pursuit of ends it thinks necessary, and the American people's definition of credibility, which is to become stronger and allow the world, and the young, to understand you are getting stronger, are at variance. And that will have implications down the road..."
Got a TIP from the RIGHT or LEFT? Email FoxNewsFirst@FOXNEWS.COM

POLL CHECK - Real Clear Politics Averages
Obama Job Approval: Approve – 44.1  percent//Disapprove – 50.6 percent
Direction of Country: Right Direction – 27.8 percent//Wrong Track – 60.8 percent
VA CONSERVATIVES STEAL A PAGE FROM OPPONENTS -Kimberly Strassel looks at how conservative groups in Virginia are using the Democratic playbook and painting their opponents as extremists in the state's gubernatorial race between Republican Ken Cuccinelli and Democrat Terry McAuliffe: "Indeed, the whole idea here is to turn the tables, to get the GOP back on offense, rather than offering cringing defenses of positions that are in fact widely shared by a center-right country."
Battleground VA - Quinnipiac's latest survey of Virginia voters shows Democratic 2016 frontrunner former Secretary of State Hillary Clinton faring best in a  head-to-head matchup against Sen. Rand Paul, R-Ky., 49 percent to 40 percent. Clinton was in a statistical tie with Gov. Chris Christie, R-N.J., 42 percent to 41 percent. Against Vice President Joe Biden, Paul finds himself in a statistical tie, 43 percent to 42 percent. Christie bests Biden by 12 points, 47 percent to 35 percent.
MCCONNELL SCORES PRO-LIFE ENDORSEMENT - Sen. Mitch McConnell, R-Ky., received the endorsement of National Right to Life, a major advantage in his primary fight with businessman Matt Bevin. WDRB has the details.
#PAYDAY - Sens.Jeff Sessions, R-Ala., and Tom Coburn R-Okla., are ripping the FDA for awarding of a $182,000 contract to former Obama campaign hand, Dan Beckman to analyze the agency's social media presence.
GALLUP SURVEY: MEDIA STILL TOO LIBERAL - Forty-six percent of respondents in a new Gallup poll described the media as "too liberal," 37 percent feel it is "just right". Overall, trust in media has seen a slight bump, with 44 percent saying they have a fair amount of confidence in mass media.
FROM OUR READERS -"Suggestion: Try to limit your use of acronyms that some of your readers won't recognize.  Since I and a few other readers don't live within the Beltway, I had to stop to figure out what 'WaPo' meant.  Ditto with 'MoDo,' etc. … Sincerely, RoGo" – Ron Geiss, San Jose, Calif., via FOXNEWSFIRST@FOXNEWS.COM.
[Ed. note: Okay, Okay. We'll try to tone it down. But we're holding on to Maureen Dowd's nickname in the event that she ever does a double-byline column so we can call it "Co-MoDo Dragons."
BUT CAN WE WATCH TV? - NASA is seeking Americans who will lie in bed for 70 days in exchange for $18,000. Forbes reports that the study is meant to recreate the effects of long-distance spaceflight as NASA readies to explore Mars in the coming years.
DC TAUNTS COMMUTERS -Anyone who has ever circled endlessly looking for a parking spot in the nation's capital may not want to read this from the District of Columbia's Department of Transportation today: "[we are] participating in Park(ing) Day – an annual worldwide event where artists, designers and citizens transform metered parking spots into temporary public parks." The event is a celebration of Car-Free Day, designed to encourage people not to drive.
[Ed note: Would it be considered performance art if I drove over their exhibit?]
YOU ARE NOT FORGOTTEN - Mike Bowen of Flushing, Mich, has run nearly 58,282 miles – one mile in honor of every American who died or is listed as a prisoner of war or missing in action from the Vietnam War – since 1982. Bowen, who was stationed in Germany during the conflict, lost many friends in Vietnam and has logged his miles carrying the black POW/MIA flag. Bowen, 65, will complete the final four miles today, National POW/MIA Recognition Day, as he runs to the Vietnam War Memorial in Washington.
AND NOW, A WORD FROM CHARLES…"There's nothing to show we're accelerating. Remember, [President Obama] is the one who passed the stimulus in the first months of his administration, the biggest in the history of the world which he said would jump start the economy. It didn't. As a result, The Fed has had to keep it on life support." – Charles Krauthammer on "Special Report with Bret Baier"
Chris Stirewalt is digital politics editor for Fox News. Want FOX News First in your inbox every day? Sign up here. To catch Chris live online daily at 11:30 a.m. ET, click here.