Cheney calls Obama 'unmitigated disaster' in post-surgery speech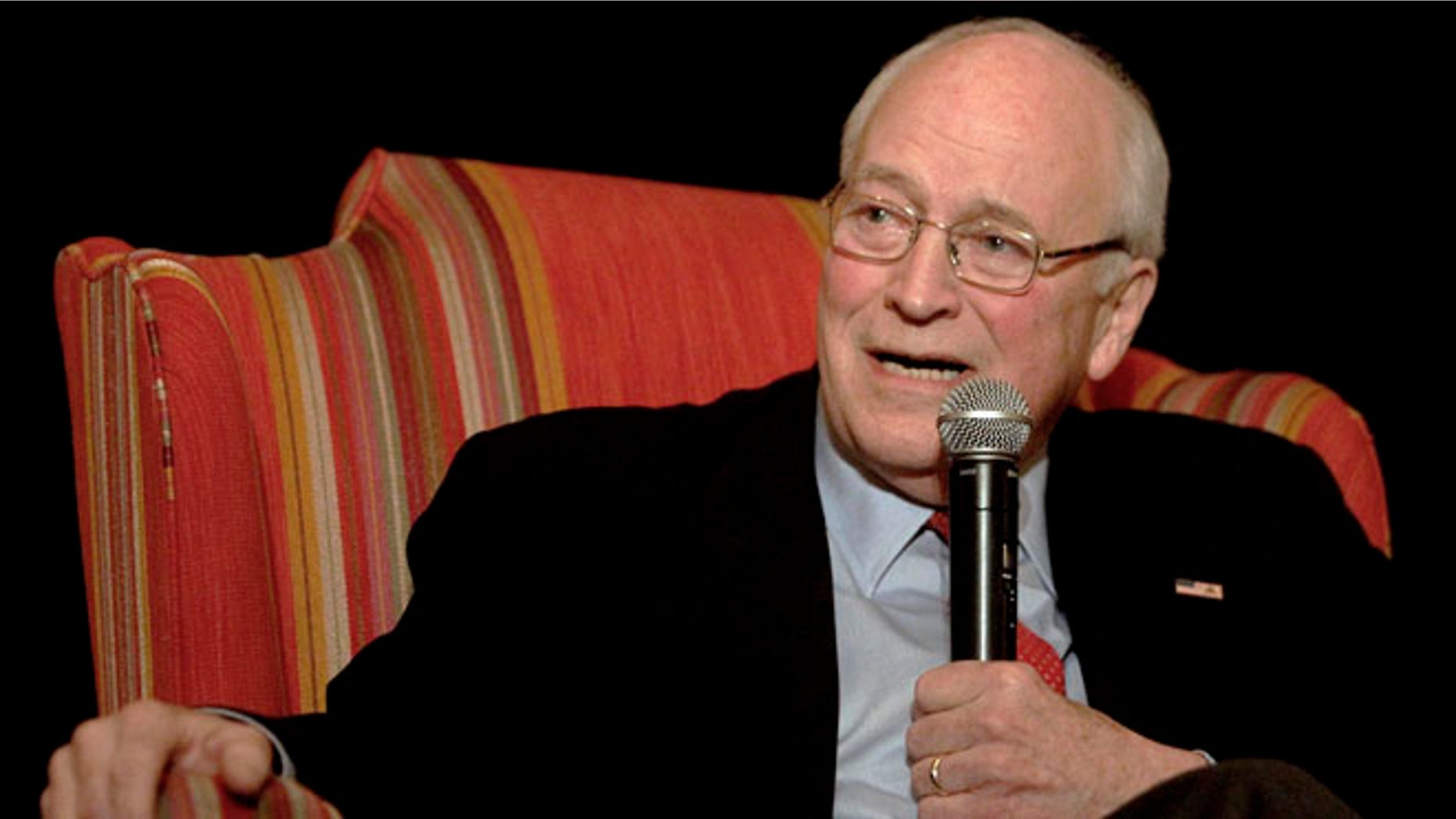 Dick Cheney, just weeks after undergoing heart transplant surgery, plunged back into the political theater Saturday -- praising presumptive nominee Mitt Romney while slamming President Obama as an "unmitigated disaster."
The tough words came during an hour-and-15-minute talk at the Wyoming Republican Party state convention in Cheyenne on Saturday.
He sat in a plush chair throughout the long chat with daughter Liz Cheney and looked decidedly healthier than recent appearances where he has been gaunt and used a cane.
After Rick Santorum dropped out of the race this past week, Cheney in his address urged the party to pull together behind Romney. He said the former Massachusetts governor would do a "whale of a job."
His opinion of the sitting president was less flattering.
"He has been an unmitigated disaster to the country," Cheney said of Obama.
Cheney's heart transplant in Virginia on March 24 initially canceled his trip to the state party convention but he got last-minute medical clearance to go.
"I'm not running any foot races yet but it won't be long," he said.
He owed a "huge debt" to the unknown donor of his new heart, he said, and to medical technology. He did not take the opportunity to weigh in on health care politics.
He didn't stumble in his words and his voice was clear.
Cheney has had five heart attacks. His first was during a visit to Cheyenne in 1978, when he was 37 and running for Congress for the first time. He recalled worrying about possibly having to suspend his campaign.
The Associated Press contributed to this report.