Nate Silver boldly predicts Dems have 86 percent chance of retaking House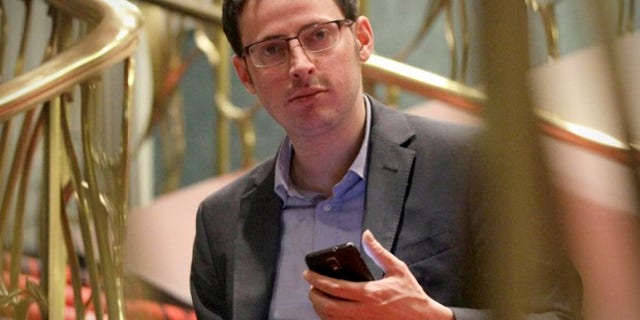 Political forecaster Nate Silver reported Tuesday that the chances of Republicans maintaining control of the House of Representatives are narrowing.
His media site fivethirtyeight.com reported that "GOP chances of retaining control of the House are down to 14 percent (about 1 chance in 7) in the Classic model, our default version." The model gave Democrats an 86 percent chance of retaking the House.
The report continued: "The Lite version, which is based on polls alone and doesn't account for factors like fundraising, is slightly less bearish, putting Republican chances at 21 percent (about 2 in 9). But that's still as low as they've been all cycle."
Still, polling predictions have been notoriously shaky. Silver and other analysts gave then-candidate Donald Trump slim chances of winning the presidency -- even on Election Day 2016.
Silver has said that a low probability does not mean an outcome is impossible, and polling errors can distort models.
With two weeks until the election, the White House is battling against history as it tries to defend a lengthy slate of seats held by congressional Republicans. Democrats need to flip 23 House seats to win back the majority, a target that falls in line with the typical losses of about two dozen seats for a first-term president in midterm elections.
TEXAS REPUBLICANS OFFER ALL-EXPENSES-PAID TRIP FOR PELOSI TO CAMPAIGN FOR DEMS
Republicans in recent days have pumped new money into House districts held by Republicans in Florida, Georgia, Virginia and New York, suggesting they're on the defensive. Already, Democrats invested in nearly 80 races, including more than a dozen legitimate pickup opportunities in districts President Trump carried by at least 9 points.
Republican lawmakers are increasingly optimistic, seeing hopeful signs in Iowa, Florida and Kansas, for instance, in part because of Trump's recent performance as the GOP's campaigner in chief.
POLL: DISSATISFIED VOTERS HAVE SHIFTED FROM GOP TO DEMS SINCE 2014
Republicans say the often-volatile president has been surprisingly on-message during his campaign events, touting the strong economy and doubling down on the Kavanaugh fight to promote his efforts to fill courts with conservative jurists. And while Trump has been criticized by members of his own party for his handling of the case of the death of a Saudi journalist working for The Washington Post, operatives say the matter appears to be having little impact on voters.
The Associated Press contributed to this report.