Census Bureau At Odds With Politician Over Vegas Trip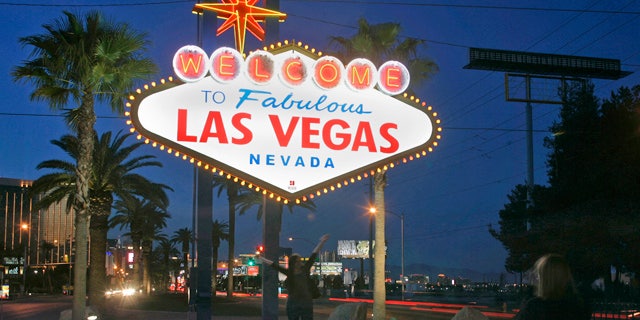 The U.S. Census Bureau is facing criticism for sending 140 managers to Las Vegas last month for a business trip that cost taxpayers nearly $100,000.
The agency told FoxNews.com that the meetings on "lessons learned" from the 2010 census are required by Congress to identify operation improvements and cost efficiencies for the national head count that happens every 10 years.
But a Republican lawmaker accused the agency of stealing taxpayer money to bankroll a lavish vacation for its top employees.
"It's impossible to argue this without saying these folks took a vacation and they took it at taxpayer expense," Rep. Mike Coffman of Colorado told CBS4 Denver, a local affiliate that first reported the trip. "I mean, I think it's the equivalent of theft."
The Census Bureau defended the trip.
"We returned $1.6 billion to the taxpayers in part because we do the 'lessons learned' process before and after our operations," bureau spokesman Steve Jost told FoxNews.com, referring to the $1.6 billion the agency says it saved nationwide over the course of the 2010 census – a figure questioned by Republicans who claim the census actually exceeded its budget.
Jost said the trip to Sin City Aug. 24 cost $88,767 in airfare, meals and hotel costs – or $634 per person -- a price that would have been "substantially higher" anywhere else in the region. The bureau sent managers from 10 different states in the region to review the training process, as well as detail the agency's good and bad practices. The trip lasted a day and a half, Jost said.
"We believe this is a good investment in the next census to figure out how we can do this more efficiently," he said. "I don't know if we'd be having this conversation if we had it in Denver or Albuquerque."
Coffman told CBS4Denver that if the agency was serious about saving taxpayer money, it could have gathered the same data by conducting online and written surveys, or via teleconference.
"The congressman stands by his comment," spokesman Nathaniel Sillin told FoxNews.com. "The burden is on the Census Bureau to show that this trip was of value to the taxpayers in a time of economic austerity."
The agency said it did conduct online and written surveys and that the Vegas trip was the culmination of the process.
"At some point, face-to-face meetings are logical and necessary," he said. "Managers have to get together and compare notes on what worked and what didn't work."
The controversy comes after President Obama encouraged Americans to visit Vegas following a wave of criticism over his remarks that corporations shouldn't use federal bailout money for trips to Sin City.
Jost said he was unaware of the controversy involving Obama and that the business trip to Vegas had nothing to do with that.