CBO: Budget Deal Falls Short By $14B To Offset Costs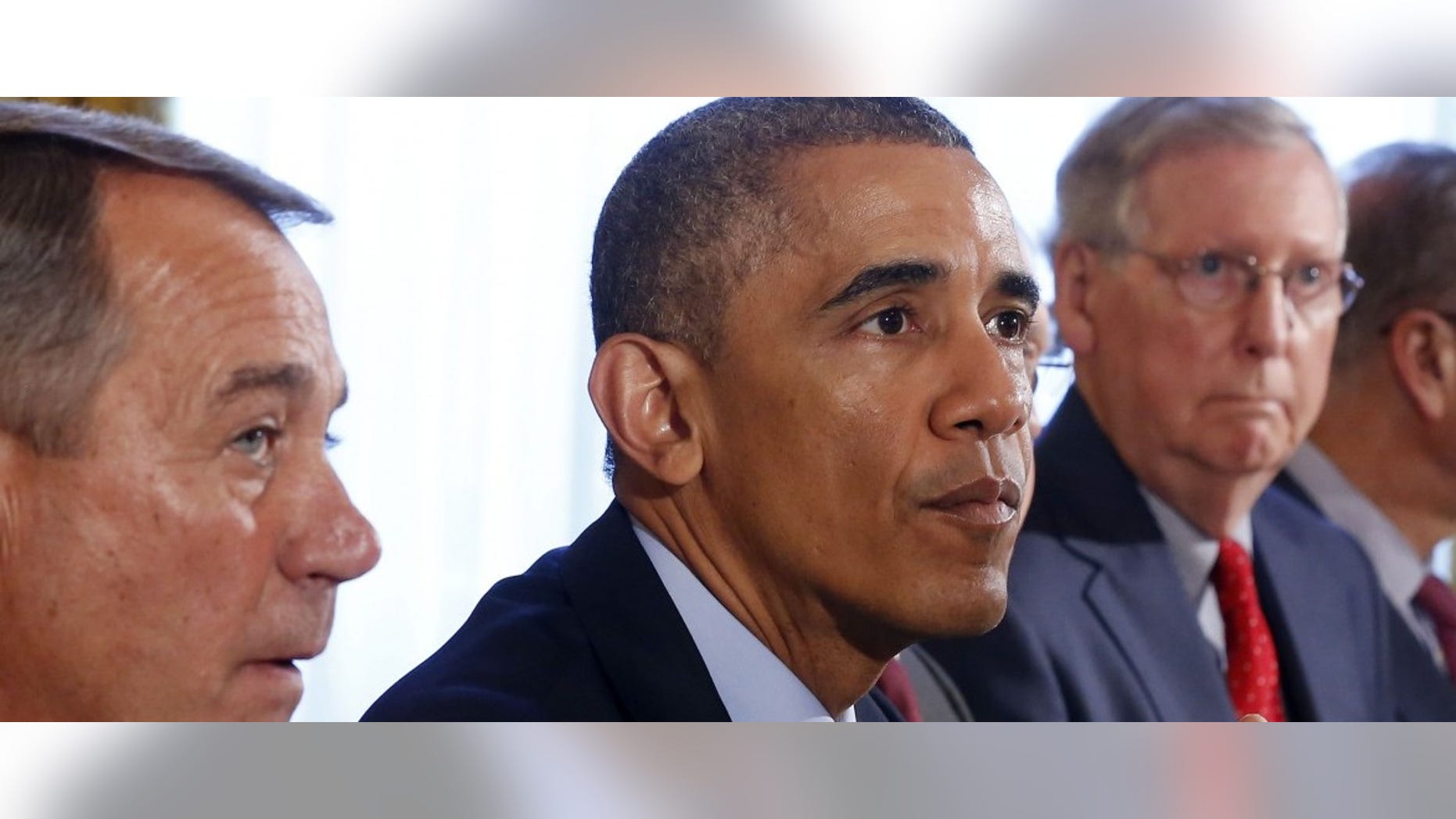 An analysis by the nonpartisan Congressional Budget Office (CBO)released Tuesday shows the two-year budgetagreement negotiated between congressional leadershipand the White House falls $14 billion short ofoffsetting costs.
The 144-page discussion draft, announced shortly before midnightMonday evening, will lift sequester-level spending cuts by $50billion in 2016 and $30 billion in 2017.
The $80 billion hike was supposed to be offset by changes toSocial Security and a 2 percent cut to Medicaidbut according to the CBO, the plan will generatejust $75.68 billion in revenue.
The nonpartisan scorekeeper projects the estimated outlays comein at $89.74 billion — $14 billion less than what is neededto balance out the increases in spending.
While the bipartisan measure is expected to pass, the bill hasseen some pushback from conservatives in both chambers.
If the legislation is successful, it will be one of HouseSpeaker John Boehner 's last acts in Congress before he stepsdown Friday, taking some of the pressure off his likely successorWisconsin Republican Paul Ryan .
"I'm worried about how fastit's moving,†Sen. Jeff Sessions told Politico. "I see noreason for that. Based on what I know now, it appears the presidentgot whatever he wanted.â€
Heritage Action for America, the lobbying branch of the HeritageFoundation, also spoke out against the deal and condemned itsspending increases.
"This budget and debt deal is being brokeredby a lame duck speaker and a lame duck president.  Itrepresents the very worst of Washington – a lastminute deal that increases spending and debt under the auspices offiscal responsibility," Heritage Action CEO Michael A.Needham and Club for Growth President David McIntosh said in astatement. "The House should work to empower a newspeaker to preserve the spending caps and fight for serious reformscontained in the budget. Heritage Action and the Club for Growthcall on Chairman Paul Ryan, Majority LeaderKevin McCarthy and Majority Whip Steve Scalise to stopthis zombie budget deal."
In addition to lifting the caps set in place by the 2011 BudgetControl Act, the deal will also allow the Department of Treasury tocontinue borrowing until March 2017.
The bill could come to a vote as soon as Wednesday. If itdoesn't pass, Congress has until Nov. 3 before the debt-limitdeadline and Dec. 11 to produce a budget toprevent a government shutdown.