Carter: My Charity Work Is 'Superior' to Other Ex-Presidents'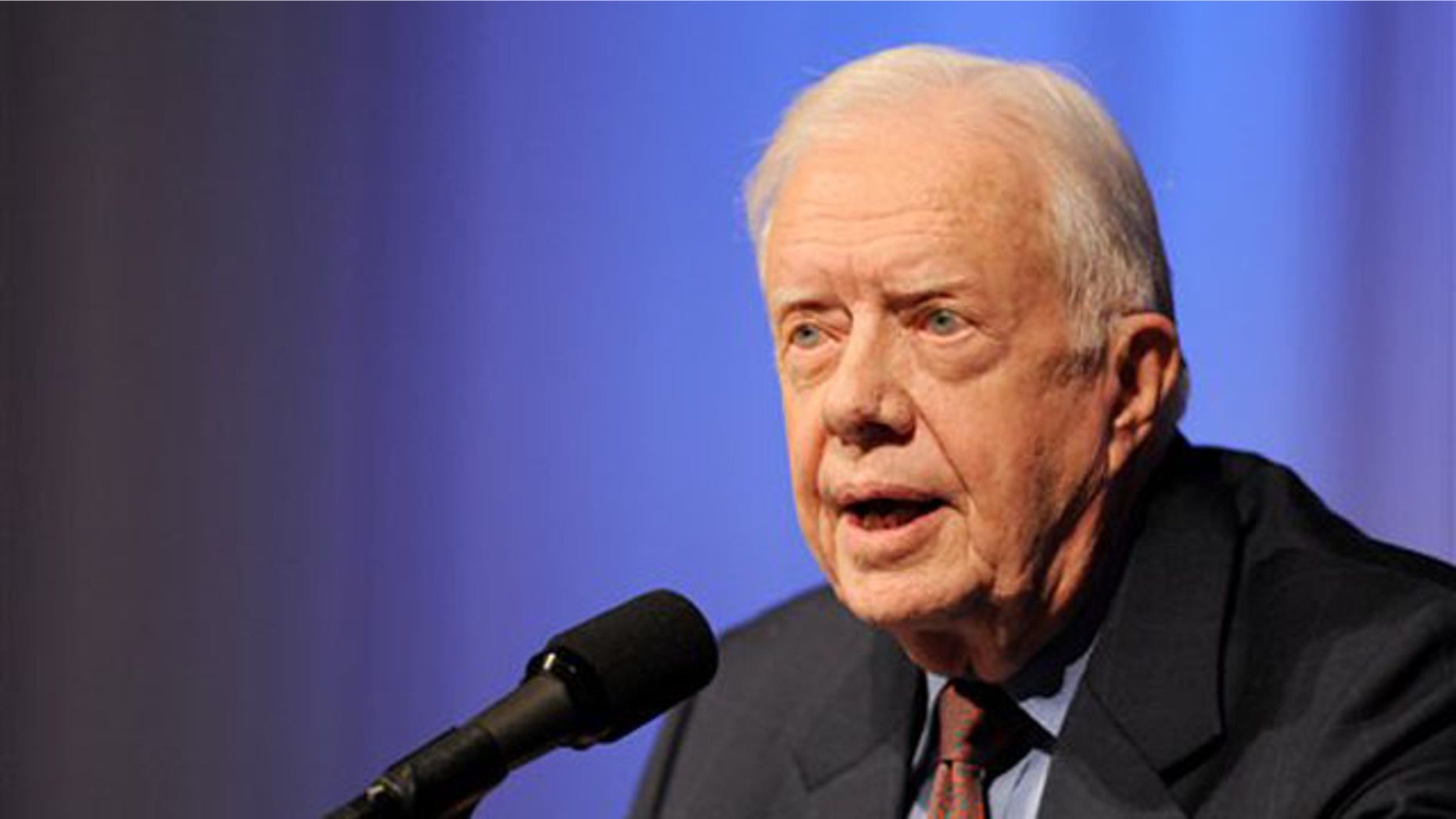 Jimmy Carter says his philanthropic work is "superior" to that of other former presidents, citing his activism on the environment and leadership filling "vacuums in the world."
Carter, in an interview Monday with NBC News, offered several explanations to support his premise, suggesting his charitable work on the world stage has had more impact than that of George H.W. Bush, Bill Clinton and George W. Bush, the other three members of the world's most exclusive club.
"I feel that my role as a former president is probably superior to that of other presidents. Primarily because of the activism and the injection of working at the Carter Center and in international affairs, and to some degree, domestic affairs, on energy conservation, on environment and things of that kind," said Carter, who is promoting a new book. "We're right in the midst of the constant daily debate."
He added: "And the Carter Center has decided, under my leadership, to fill vacuums in the world. When the United States won't deal with troubled areas, we go there, and we meet with leaders who can bring an end to a conflict, or an end to a human rights abuse, and so forth. So I feel that I have an advantage over many other former presidents in being involved in daily affairs that have shaped the policies of our nation and the world."
His office issued a brief statement clarifying that the former president meant to say the Carter Center, which he and his wife founded, has given him "superior opportunities to do good," NBC reported.
Carter launched into his assertion after being asked about a photograph, taken shortly before President Obama took office, that showed Obama and the three other living ex-presidents standing close together and looking chummy -- with Carter drifting off to the right side of the frame by himself. Asked whether he felt "apart from the crowd," Carter said he did not.
According to the Carter Center's most recent annual report, the organization has worked since 1982 to resolve conflicts, improve medical care and push for other advances in more than 70 countries -- this includes observing elections in 30 countries, establishing a local health care system in thousands of African communities and teaching better farming techniques to millions across 15 African countries. The Center's annual budget is just over $80 million.
Former President Bill Clinton's Clinton Global Initiative also boasts an impressive resume -- better education for more than 10 million children, 33 million acres of forest protected and safe drinking water for more than 12 million people, among other accomplishments. Clinton and former President George H.W. Bush teamed up to raise donations for nations ravaged by the 2004 tsunami in the Indian Ocean. Clinton and former President George W. Bush have teamed up to raise donations for earthquake-stricken Haiti.
Both Clinton and Carter have secured the release of American prisoners held in North Korea over the past year.
Clinton told Fox News in an interview Monday that his initiative has raised $57 billion in commitments since 2005.
"And already, the actions in 170 countries have improved the lives of 220 million people. So we're off to a good start," Clinton said.