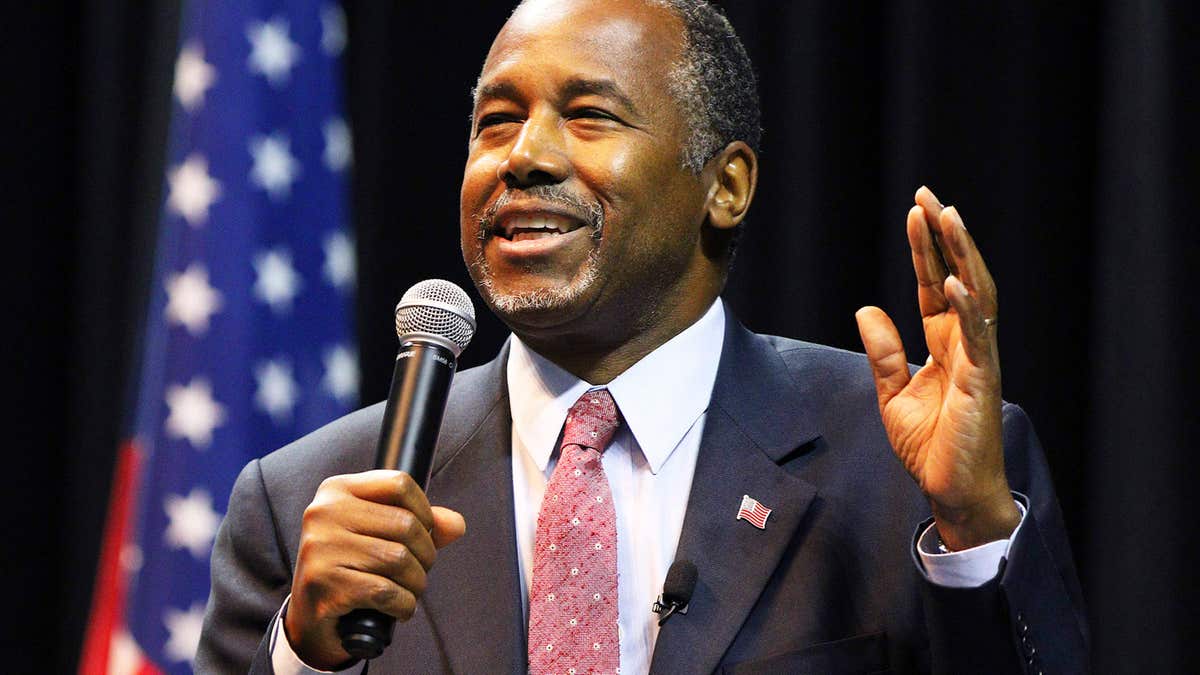 Republican presidential candidate Dr. Ben Carson isn't taking sides in Monday night's college football national championship, but he prayed with one of the coaches for a solid performance, his campaign said Sunday.
Carson had a private phone call with the Clemson head coach Dabo Swinney to pray for the Tigers when they take on the Alabama Crimson Tide in the national championship football game, according to the campaign.
Carson and Swinney prayed together for the team "to do very well," and the two men also reminisced about their childhoods and the struggles of growing up in poverty.
The campaign also said Carson was happy to pray for the Clemson team because he felt they too were the underdogs and that Carson believes in the underdogs.
Carson campaign staffers in South Carolina were told that the Clemson coach was a "fan" of the presidential candidate and helped to organize a phone call between the two. The men spoke for a short while before praying together over the team and the game.
However, Carson's senior communications strategist, Jason Osborne, is an Alabama fan so Carson wasn't quick to completely back either team.
Clemson is ranked No 1. and Alabama is ranked No 2.