California Lawmaker Ousted From Latino Legislative Caucus Amid Bribery Allegations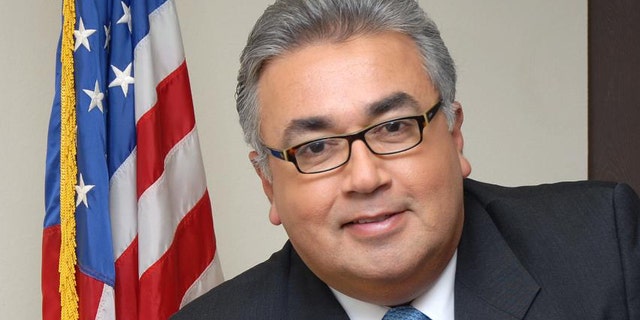 A California lawmaker dogged by allegations of accepting $60,000 in bribes has been ousted from the board of the state Latino Legislative Caucus.
State Sen. Ronald Calderon was removed from the board amid concerns that the scandal would hurt the board, said caucus chairman Sen. Ricardo Lara.
"Unfortunately, recent allegations against one of our caucus members, Sen. Ron Calderon, threaten to overshadow our accomplishments and undermine the integrity of the caucus as a whole," Lara said, according to the Los Angeles Times."We take these grave allegations seriously. While we make no judgment as to the veracity, we have a duty to protect the integrity of a distinguished caucus."
Federal prosecutors in California are investigating Calderon, who allegedly took $60,000 in bribes from an undercover FBI agent. The agent, the Los Angeles Times said, was posing as a film studio executive and offered the bribe to get tax credits, the federal agency's affidavit said.
Calderon has not been charged with a crime.
Lara replaced Calderon with Sen. Norma Torres, and removed the beleaguered lawmaker from his post as chair of the Committee on Member Development.
The Senate Rules Committee also took action, suspending Calderon from his legislative committee assignments, the Times reported.
Calderon characterized the removal from the Senate committee as unfair.
"I have not been charged or convicted with any unjust doing, yet I am being treated by this committee and some media outlets as if I had," Calderon said, according to the Times. "The appropriate action to take would be to allow me to continue the work I was elected to do and to allow me to remain on my committee assignments."
Follow us on twitter.com/foxnewslatino
Like us at facebook.com/foxnewslatino