California Democratic Rep. Adam Schiff to run for US Senate seat held by Feinstein
California Rep. Adam Schiff says 'democracy is at great risk' in tweet announcing candidacy for US Senate
Democratic California Rep. Adam Schiff on Thursday announced his candidacy for the U.S. Senate seat currently held by Sen. Dianne Feinstein, D-Calif.
"Our democracy is at great risk. Because GOP leaders care more about power than anything else," Schiff tweeted, sharing a video announcing his campaign. "We're in the fight of our lives—a fight I'm ready to lead as California's next U.S. Senator."
Schiff was re-elected to a seventh term in November, now representing California's 30th Congressional District. A high-profile lawmaker, he was the chairman of the House Intelligence committee between 2019 and 2022 and a foil for Republicans during the first impeachment investigation against former President Donald Trump.
SCHIFF GETS ROASTED AFTER POSTING TIKTOK VIDEO ABOUT LOSING COMMITTEE SPOT: 'CHINA IS LAUGHING AT US'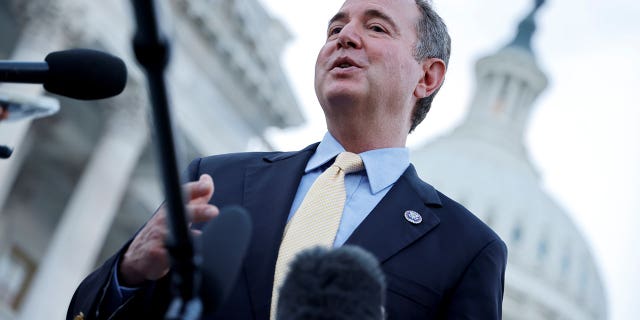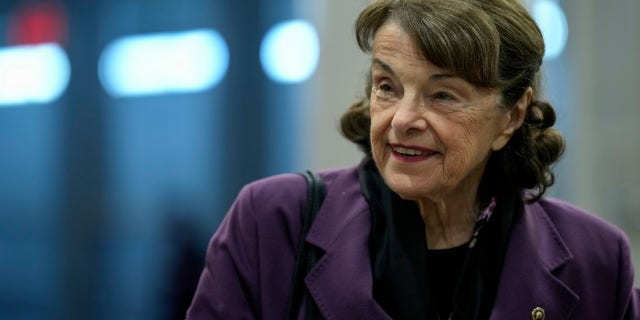 MIKE POMPEO EVISCERATES 'LEAKER' ADAM SCHIFF: HE SHOULD BE 'NOWHERE NEAR' CLASSIFIED INFORMATION
His campaign announcement video highlights his record going after Trump, whom he refers to as a "dangerous demagogue." Former House Speaker Nancy Pelosi appointed Schiff as a lead impeachment manager for Trump's impeachment trial in 2020, and he led a team of seven House lawmakers who presented evidence to the Senate arguing in favor of convicting Trump on charges of abusing the power of his office and obstructing Congress and removing him from office.
Republicans heavily criticized Schiff for his actions as the lead investigator in Trump's impeachment inquiry. House Speaker Kevin McCarthy has said that Schiff "openly lied to the American people" and abused his authority as chairman of the House Intelligence panel. In September 2019, Schiff infuriated Republicans by grossly exaggerating the contents of a telephone call in which Trump allegedly coerced Ukrainian President Volodymyr Zelenskyy to investigate his 2020 rival Joe Biden and his son Hunter. He later described his summary of Trump's phone call as a "parody."
In retaliation for Schiff's conduct, McCarthy removed him from the Intelligence Committee in the 118th Congress.
SCHIFF, SWALWELL, OMAR RESPOND AFTER SPEAKER MCCARTHY KEEPS THEM OFF COMMITTEES: 'POLITICAL VENGEANCE'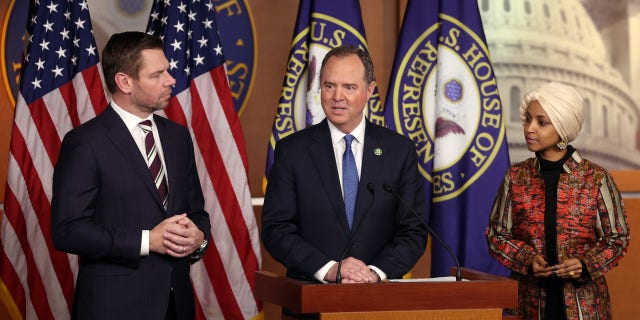 Schiff joins Rep. Katie Porter, D-Calif., who announced she is running for the seat earlier this month.
CLICK HERE TO GET THE FOX NEWS APP
Feinstein, 89, has not yet announced plans to run for re-election. She is currently the oldest serving senator and is widely expected to announce in the coming months that she will not seek another term in office.