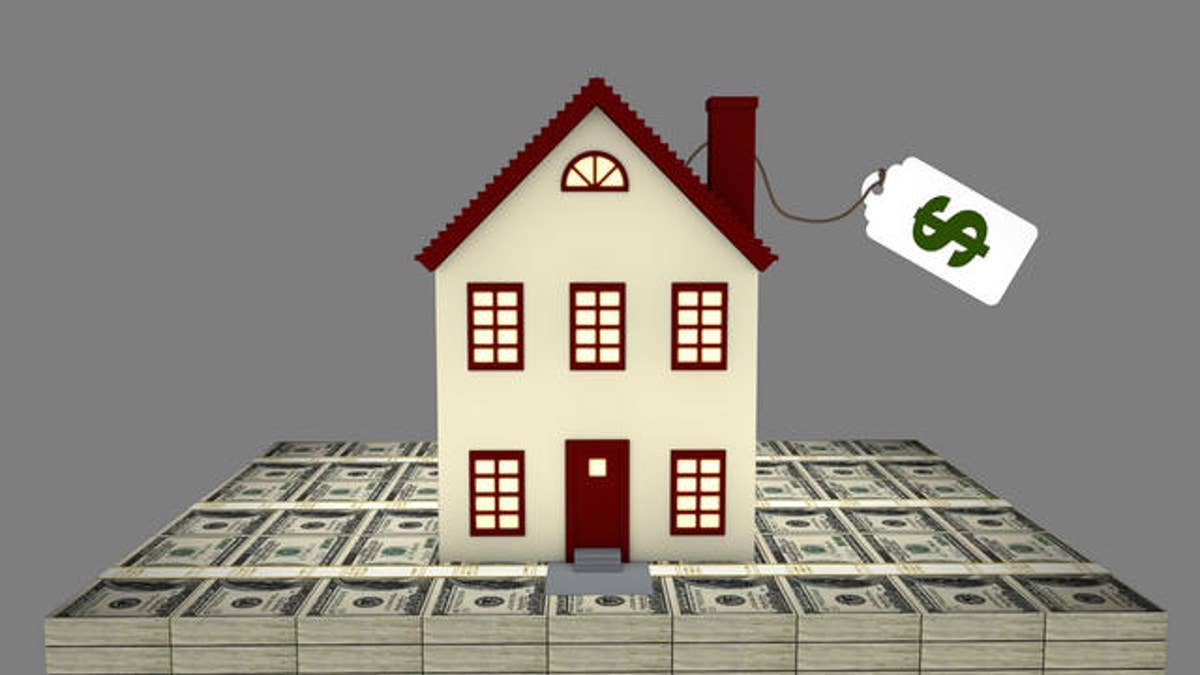 To sweeten the deal, not long ago, builders used to throw in a free toaster when you bought a new house. As the economy got more sour the incentives got progressively sweeter: a car, a weekend getaway, credit towards closing costs.
Now, as home sales are struggling to match last year's anemic levels, two Senators are introducing a bi-partisan measure that would grant a three-year residence visa to foreigners who plunk down at least $500,000 in cash for a home – or homes – in the United States.
The senators, New York Democrat Charles Schumer and Utah Republican Mike Lee, believe that their measure could provide a solution to the excess supply of homes in the market, which has been in decline as Americans – unsure about their jobs -- are reluctant to buy real estate and sellers put off selling because they would lose money, according to published reports.
"This concept has the potential to lift demand for the nation's excess homes," Schumer said in a statement. "Our housing market will never begin a true recovery as long as our housing stock so greatly exceeds demand. This is not a cure-all, but it could be part of the solution to the housing crisis and won't cost the government a nickel."
The measure, called the Visa Improvements to Stimulate International Tourism to the United States of America Act, was greeted with enthusiasm by some who see it as a way to inject energy into a stale market.Endorsements for the bill have come from the U.S. Chamber of Commerce, the U.S. Travel Association, the American Hotel & Lodging Association and the U.S. Olympic Committee, among others.
Supporters view the measure as a way immigration can benefit the person getting a visa to live here – even if on a temporary basis – and the U.S. economy.
"The idea of attracting wealth to spur the economy is a great idea," said Eleanor Pelta, president of the American Immigration Lawyers Association. "We want to attract the investors and the innovators to us as well."
"There are a lot of other things that can be done in the same vein," Pelta said. "There are other bills in Congress that would create a new visa category for smaller investors. This is the beginning of some really smart thinking about how this country can be a magnet for investments of all kinds."
But it is drawing criticism from groups that favor strict immigration policies, and liken the move to putting immigration to the United States on sale.
"If we're going to relegate immigration to nothing more than expedient raffles, why stop at houses," said Bob Dane, spokesman for the Federation for American Immigration Reform, a Washington D.C.-based group that favors strict immigration enforcement. "Let's auction off parks, the U.S. Constitution should sell at a good price."
"It's so insulting to the American people in so many ways," he said.
Roy Beck, head of NumbersUSA, called it "another bailout for banks" that gave flawed mortgages.
The National Association of Realtors said that home sales are on pace to match last year's dismal figures — the worst in 13 years. The association says that home sales dropped 3 percent in September to a seasonally adjusted annual rate of 4.91 million homes. That's below the 6 million that economists say is consistent with a healthy housing market.
The bill would broaden a visa program that grants foreign nationals admission into the United States if they make an investment into businesses that translates into new jobs.
The Wall Street Journal reports that international buyers poured roughly $82 billion in residential real estate sales in the last year, an increase of nearly $20 billion over the previous year.
Many foreign buyers of U.S. residential real estate are from Canada, China, Mexico, Great Britain and India, according to The Wall Street Journal.
The visa would be active so long as the buyer keeps the property. It is not U.S. legal permanent residency, a status commonly known as having "a green card."
The residence visa would have no cap, and would not cut into quotas for other visas.
"Applicants would still be subject to standard criminal and national security background checks," said a press released issued by both senators, "and, once approved, would not be able to receive government benefits such as Medicare, Medicaid, and Social Security. The program would not serve as a path to citizenship for foreign nationals."
Immigration historian Vincent Parrillo says giving the rich a fast track to the United States is part of the nation's immigrant history.
Wealthy foreigners bound for Ellis Island were given cursory inspections aboard the ships they traveled in, and were allowed immediate entry in the country once they arrived, he noted. Those in the poor classes underwent a series of thorough tests – both cognitive and physical – Parrillo said.
"Even from the early days of immigration and enforcement, we've made distinctions between the haves and have-nots."
Elizabeth Llorente can be reached at Elizabeth.Llorente@foxnewslatino.com or on Twitter @LlorenteLatino.
Follow us on twitter.com/foxnewslatino
Like us at facebook.com/foxnewslatino