Brown: Warren should repay $276G state spent on welfare-voter registration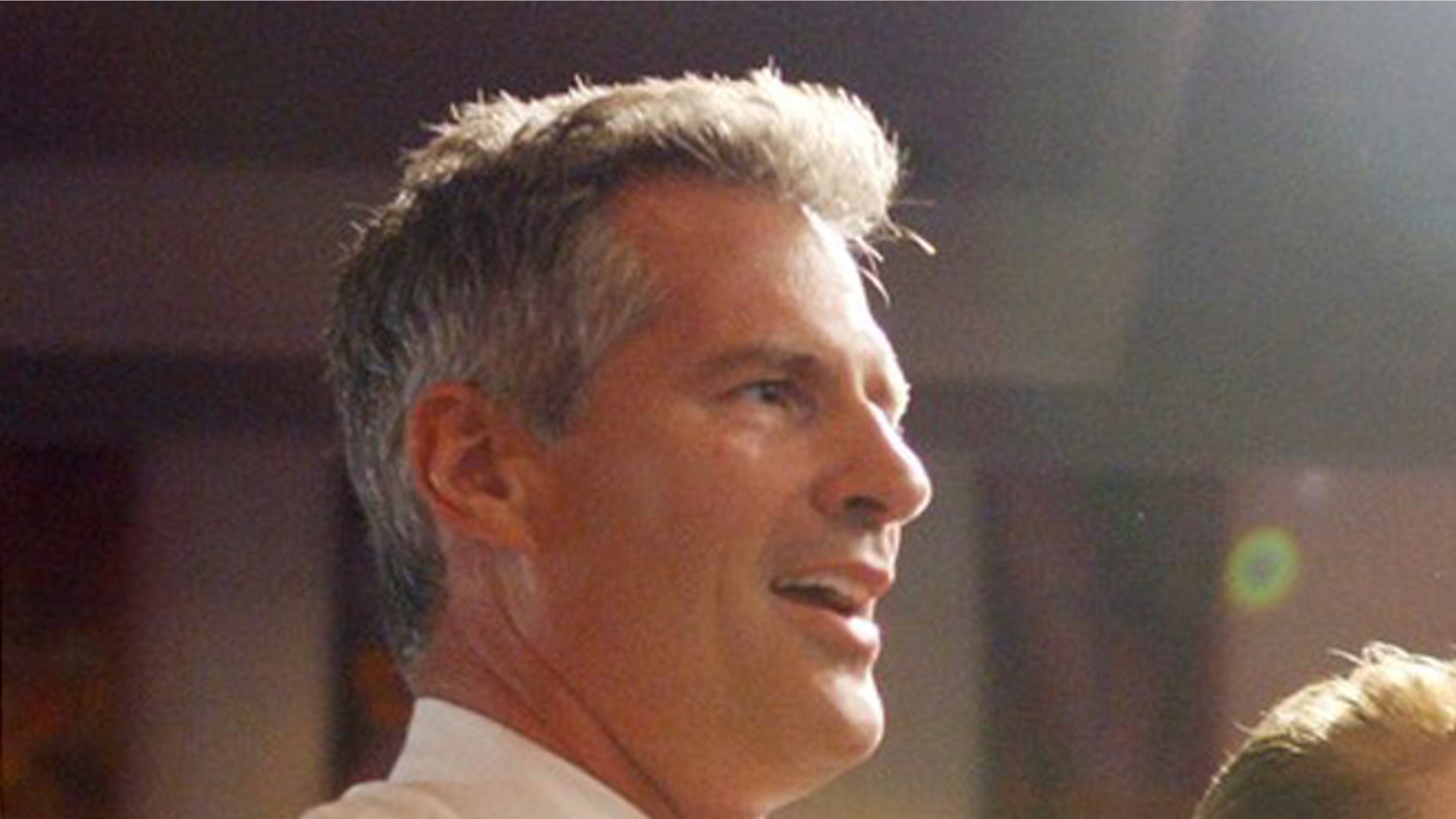 Massachusetts Sen. Scott Brown, a Republican, says a court settlement in which the state spent $276,000 to mail voter-registration letters to thousands of welfare recipients was "clearly designed" to help the campaign of his Democratic challenger, Elizabeth Warren, and she should repay the money.
The lawsuit that yielded the settlement argued that Massachusetts was failing to comply with a federal law requiring people to have the opportunity to register to vote when they sign up for public assistance. And one of the plaintiffs in the suit is Demos, a New York-based think tank of which Warren's daughter, Amelia Warren Tyagi, is a board member.
"This effort to sign up welfare recipients is being aided by Elizabeth Warren's daughter," Brown said. "And it's clearly designed to benefit her mother's political campaign."
An averaging of polls by the website Real Clear Politics has Warren leading Brown by less than 1 percentage point.
The Warren campaign has said the letters were sent to help enforce the bipartisan 1993 National Voter Registration Act and that Brown's request for Warren to reimburse the state is a "ridiculous political stunt."
"It's not about Scott Brown. It's not about Elizabeth Warren. And it's certainly not about anyone's daughter," added Warren campaign manager Mindy Myers.
While states involved in the suit have agreed to upgrade computer systems or better train welfare recipients, only Massachusetts agreed to mail the estimated 500,000 letters, according to The Boston Globe.
"It is clear that this was done to aid Elizabeth Warren's Senate campaign," Brown said. "Professor Warren has more than $13 million dollars in her campaign account, and if she wants to mail every welfare recipient a voter registration form, she should do so at her own expense, not taxpayers'."
The Associated Press contributed to this report.