Brown to Be Seated Thursday After Calling on Governor for Swift Action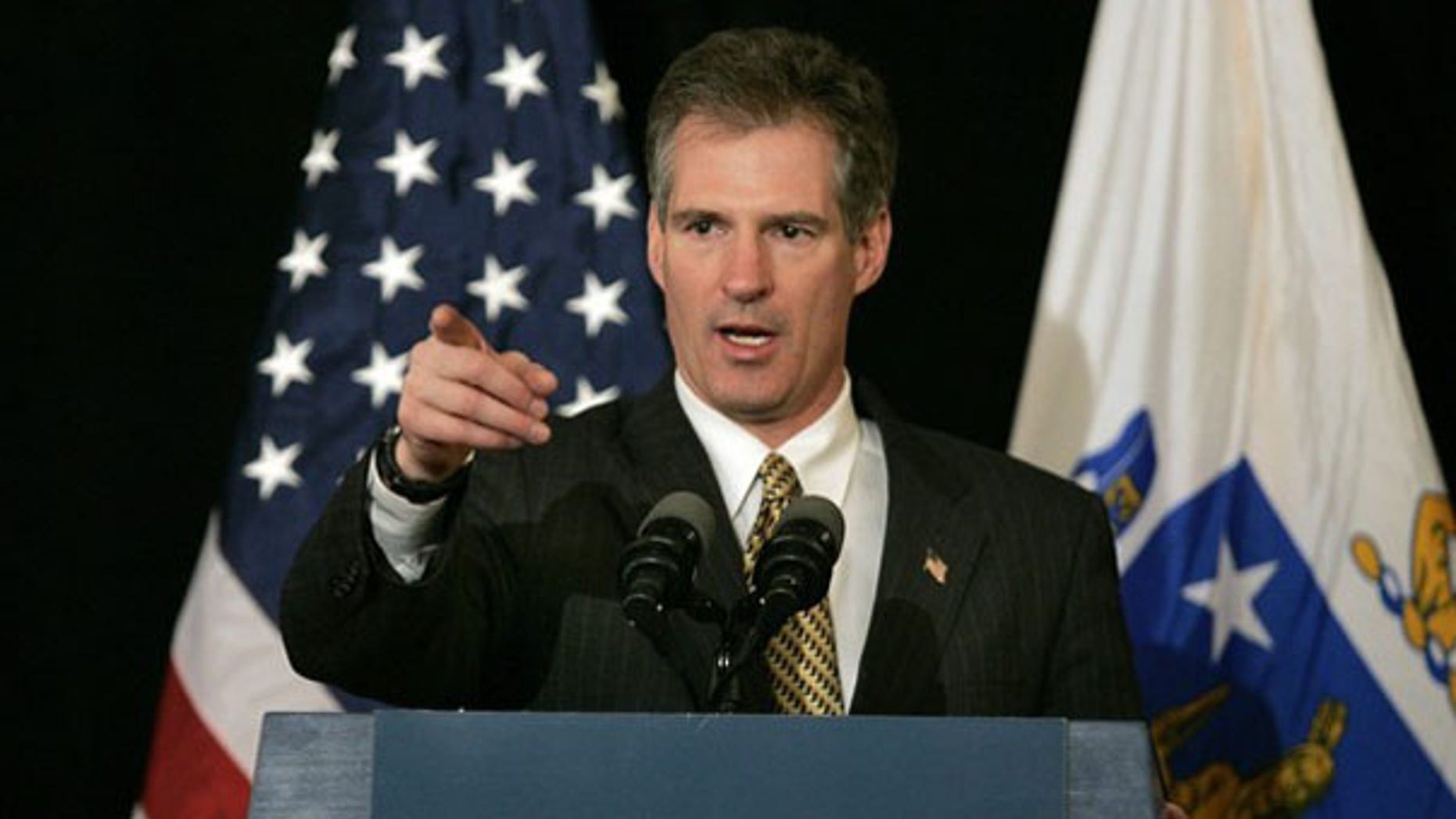 Republican Scott Brown is expected to be sworn in Thursday at 5 p.m. after calling on the governor of Massachusetts to immediately certify the results of his upset Senate win, congressional officials told Fox News.
Brown is expected to obtain the necessary signatures from Massachusetts Gov. Deval Patrick and Secretary of State William Galvin.
Patrick spokesman Kyle Sullivan said in a written statement that Patrick will certify the results Thursday morning and "ensure that Senator-elect Brown's request to receive the final paperwork by 11:00 a.m. tomorrow is fulfilled."
The certification will allow Brown to be sworn in earlier than he had originally planned. He said he asked to be seated earlier because there are Senate votes he doesn't want to miss.
That reversed Brown's earlier declaration that he did not want to be sworn in until Feb. 11, a grace period he said he needed to hire a staff and prepare for his new responsibilities. It also followed criticism from conservative radio hosts and newspaper columnists about what one dubbed a "three-week victory lap."
The senator-elect didn't specify which Senate votes in which he may want to participate. Once sworn in, Brown would give the GOP 41 votes in the Senate, one more than the party needs to sustain a filibuster of Democratic initiatives.
In a letter Wednesday to Democratic Gov. Deval Patrick, Brown's attorney, Daniel Winslow, said he wanted the results of the Jan. 19 election certified by 11 a.m. Thursday so they could be forwarded to Senate officials for immediate action.
Click here to read the letter.
Hours earlier, Galvin delivered official copies of the election results to the Governor's Council.
And Patrick's staff announced the governor would sign Brown's election certificate in the council's presence -- as is required by law -- during a ceremony at 9:30 a.m. Thursday.
Those actions would satisfy the timetable Winslow later outlined in his letter.
Brown upset Democrat Martha Coakley to win the Senate seat held by the late Edward M. Kennedy for more than a half-century.
As pre-election polls showed him with a chance of winning, Brown complained after Galvin, a Democrat, said it would take him several weeks to certify the results because of a state law requiring a 10-day waiting period to receive absentee ballots. There also is an additional five-day waiting period for cities and towns to send him their official results.
On Jan. 20, Galvin sought to defuse the situation by sending the Senate clerk a letter saying it appeared Brown had won the election. Similar documents had previously allowed newly elected members of the House to be sworn in.
Yet officials in the Senate, similarly controlled by Democrats, said they needed an official certification from the governor before scheduling a ceremony with Vice President Joe Biden, who serves as president of the Senate.
President Obama and Senate Majority Leader Harry Reid lessened any need for an immediate ceremony when they pledged to withhold any votes on the president's proposed health care overhaul until Brown was seated.
Fox News' Trish Turner and The Associated Press contributed to this report.