BP Cut Tax Bill by $13B Due to Losses From Spill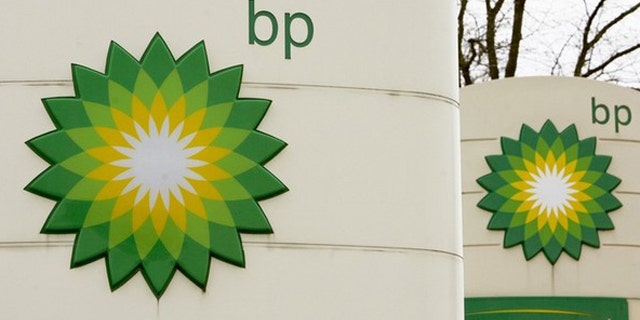 Despite causing an historic oil spill in the Gulf of Mexico last year, BP plans to reduce its tax bill by almost $13 billion by writing off its losses.
The move is legal and above board. But with millions of Americans having just settled up with the IRS for 2010, it's causing consternation among activists who say BP shouldn't be offsetting its losses with federal money -- especially when Washington is in a budget crunch.
"The U.S. taxpayer shouldn't be ... footing the bill for this. That just seems insane to me," said Aaron Viles, deputy director of the Gulf Restoration Network.
BP confirmed to FoxNews.com that it paid no federal income tax to the U.S. government in 2010, though the company said it paid "significant" non-income tax and state income tax in the United States.
"However, due to the high costs incurred on the spill, BP America in 2010 had no US domestic income, no taxable income and therefore paid no federal income tax," spokesman Daren Beaudo wrote in an email.
The company ended up cutting its total tax bill significantly by claiming nearly $41 billion in losses due to the spill. Before the spill was considered, the company was posting a $36.1 billion profit and paying $11.4 billion in total taxes, according to the report. After the $41 billion Gulf disaster was considered, BP recorded a $4.8 billion net loss.
"BP took a charge against the spill of nearly $41 billion and due to that loss of revenue, it amounted to $1.5 billion in fewer taxes paid. We made less money and as such paid fewer taxes," Beaudo wrote.
Beaudo stressed that BP will not receive any additional tax refund or credit but Steve Ellis, vice president of Taxpayers for Common Sense, who examined the company's annual report, said that's like having extra money in the bank because BP didn't have to fork that amount over to Uncle Sam.
Ellis said the annual report shows BP ended up owing nothing after deducting a total of $12.8 billion on its taxes due to its Gulf spill losses. The company is able to do that because the United States allows corporations to claim up to 35 percent of their losses.
"This is all on the up and up," Ellis said. "It doesn't mean it makes it any easier for taxpayers to swallow, but it meets the letter of the law."
The claim is not a surprise. BP said last summer that it would claim a credit on its losses, though at the time that was projected to be worth under $10 billion as the cost of the spill was projected to be smaller.
But considering BP is operating a $20 billion compensation fund, the fact that it's getting a tax benefit worth more than half that doesn't sit right with some.
White House Press Secretary Robert Gibbs, when asked about the offset last July, said, "I don't think anybody would prefer that they do that," though he noted the tax laws have been on the books "for quite some time."
"It doesn't add up," Nick Nyhart, president of Public Campaign, told FoxNews.com Thursday. "And it sends the wrong signal to the public about preferential treatment."
A year after the spill, the Gulf is still struggling to restore its habitat. A new poll released this week showed 83 percent of voters support using BP oil spill fines to restore the Gulf Coast and Mississippi River Delta. The survey, from Lake Research Partners and Bellwether Research and Consulting, was conducted April 12-17 and had a margin of error of 3.1 percentage points.
On Thursday, BP announced it had reached an agreement with state and federal agencies to dedicate $1 billion toward restoration projects in the Gulf.